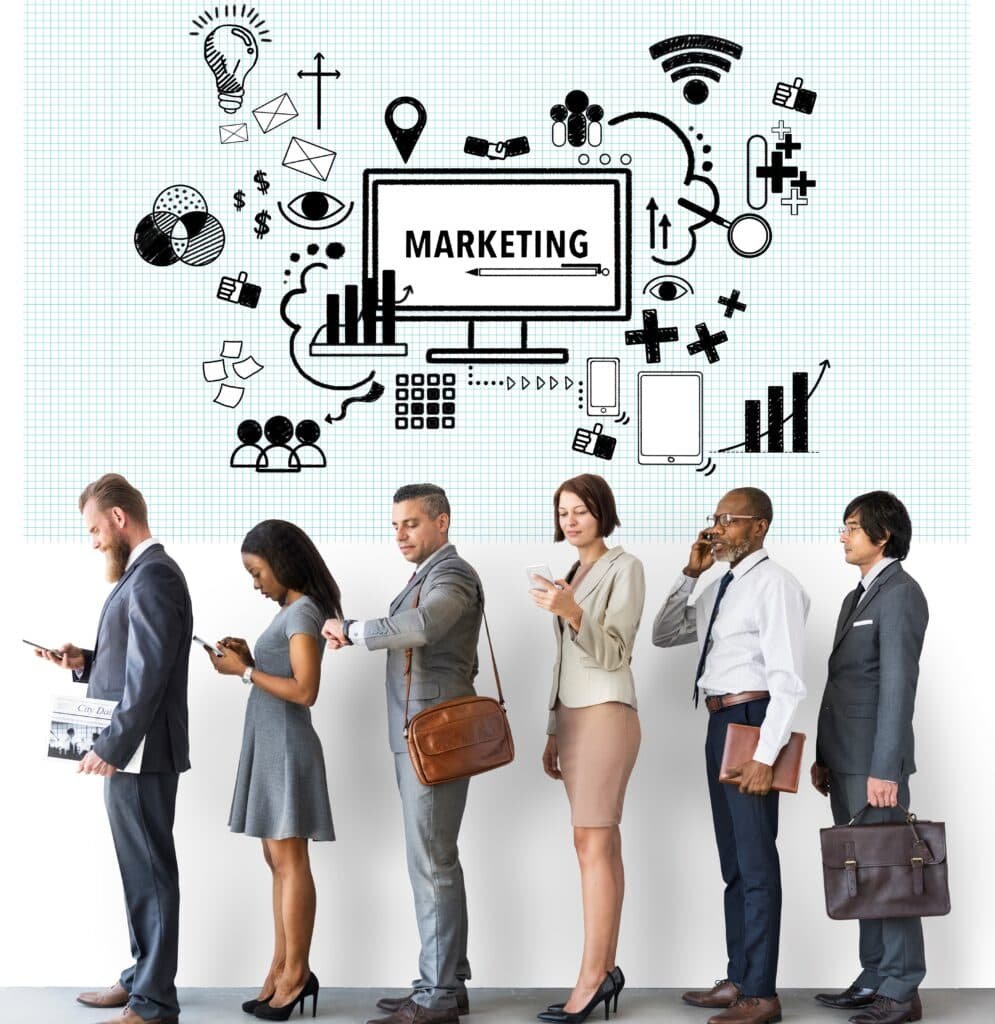 Digital Marketing is a great career option in today's world. Old and New Organisations are focusing more and more on digital marketing to increase their productivity. The past couple of years have seen significant growth in this realm. Secured job profiles, Higher Salaries, and broad objectives are some of the Benefits of Digital Marketing.
Read below to get in-depth knowledge of starting your career as a digital marketer or check out this step-by-step guide to becoming a digital marketer
1. Discover the Professional in you
The count of digital marketing jobs is booming. The number of digital marketing jobs is expected to increase in the coming years. So, pursuing a career in digital marketing is a great career option. You can prepare yourselves for a job role that will be in great demand in the coming years.
Mondo, a digital marketing firm predicted that the demand for digital marketing executives would increase by 39%. You need to trace out the skill set that is required by the IT firms and prepare accordingly. Before you begin, it is compulsory to have an eye on the required skills and expertise. Taking the right initiative would assist you to have a secure job position with handsome salaries in the future.
2. A Wide range of Career Options
Digital marketing does not confine you to one particular job profile. Even the companies like Google, Twitter, and Facebook provide a wide array of job opportunities.
New online jobs are declared frequently for different organizations and enterprises. This gives an extra advantage of being selective about the kinds of work and type of workstation.
However, this choice must be made by analyzing the job roles profoundly. Make the choice that goes well with your requirements.
3. Better Salary Packages
Since the scope of digital marketing is increasing by leaps and bounds; it will affect the budgets of individuals. The demand and supply for digital experts are inversely proportional to each other. The demand is more and the supply is insufficient. Check Digital marketing trends that will dominate 2018 here.
This case shall prove productive to the employees. If you have a skill set and expertise, you can hold talks about the salary matter and avail the best package. The salaries have been rising over the past few years. SEO, SMO, SEM, and some other job profiles have witnessed a hike in their salaries.
4. Flexible
Careers in digital marketing are flexible. The whole task is based on the Internet. There are no concerns about the working location. You can even work from your home, this location does not matter. The presence of the Internet makes it easy from work from a distant place.
Also, thousands of people spend their whole day on the internet. They may encounter a problem at any time. Thus resolving their issues at any point in time is more useful. They can respond when assistance is required.
5. Embark your own Career
Unlike other professions where you require to complete your degree or diplomas to start up with your career, digital marketing does not necessitate such prerequisites. It is one of the most important benefits of building your career in digital marketing. The world of digital marketing offers a great job opportunity even without stepping into workstations.
You can start blogging and focus on building a bigger fan base. You can test your knowledge by taking the online test such as the Google Analytics Exam. After successfully completing your test you can add your certificates to your social media accounts so that recruiters can view your profile and may even shortlist you.
7. Exhibit Creativeness
Digital marketing aims to add life to the websites. This requires creativity and logic. Writing effective content and making tactics requires lots of imagination and innovative ideas.
Digital Marketing has become a significant part of the marketing world. It is better to pick this vibrant career option. Those who wish to experiment with new tools and adapt to the changes should go for the job profile
8. Deployment of Skills from one Company to Another
The digital experts can transfer their skill set from one company to other. Since digital marketing is being used by small, medium, and large-scale companies, you can use the expertise gained to solve the problems of others.
The future is bright for digital marketing experts. Every business small or big is trying to make its presence felt on the internet. As smartphone adoption is growing, more and more people are learning to use the internet. India is the second country with the highest number of internet users, just after China. It has 482 Million internet users and the numbers are rising every year.
The marketers are keen to tap all these users to promote their product. To do that, they require digital marketing specialists. Big companies like Facebook and Apple have their offices already set up in India and many more will be following them. It is a developing industry with a lot of new opportunities.