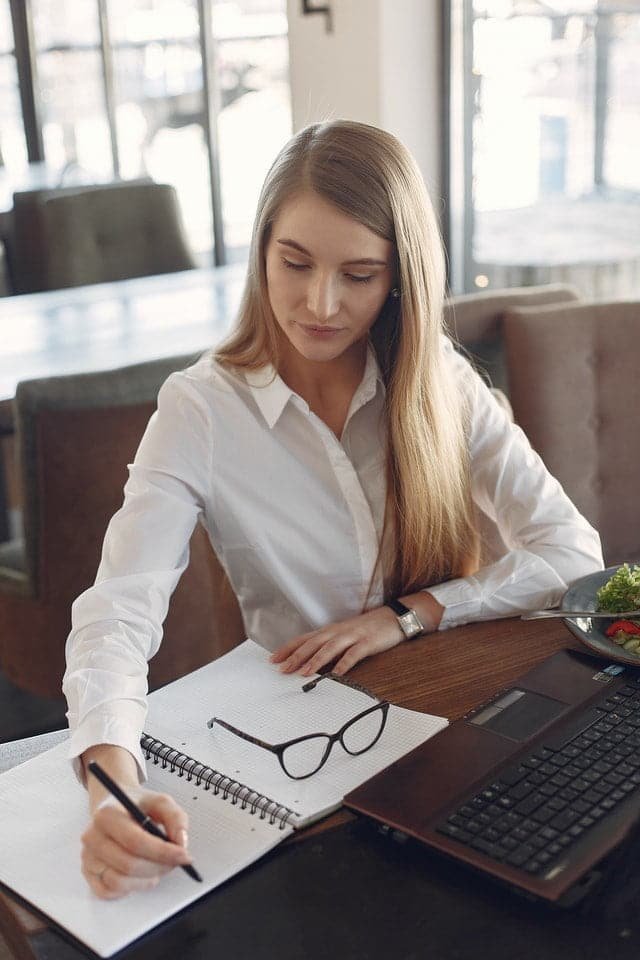 Developing our careers is one of the top priorities for working professionals. Whether it's grand plans to work your way to the top of your field or smaller goals such as nailing your next presentation. But after setting these career goals, what are the best ways to implement these and improve your chances of achieving them?
From creating your plan to finalising goals with managers, we discuss the 5 top tips to help develop an effective career plan. It isn't just about utilising your current skills, learning new ones and furthering knowledge is crucial to all of this. Online learning is a brilliant tool for this and CPD accreditation adds value to these courses.
Especially with so many of us now working remotely, finding the right resources while at home is growing in popularity and crucial to your career plan.
1. Self Assessment
Before approaching managers, you need to take time to self assess. What areas do you excel in, could this be furthered or could you provide training to other team members with your own knowledge to relieve some pressure on your role to concentrate on other goals?
What areas do you struggle with and why? Perhaps you need more support, retraining or is this an area that isn't relevant to your team so you need to seek advice in another department?
What motivates you and keeps you engaged? Is it the work itself, the want to please others, perhaps money or meeting targets? If nothing motivates you, you need to find something that could.
This self-assessment needs to be honest, there's no point assessing yourself and not being candid. If you feel embarrassed by any of the answers, turn that into a positive and concentrate on bettering yourself in those areas.
2. Speak To Management
You may feel that you can set out and achieve goals on your own, but it's important to let management know of your intentions.
Your company can provide support to help you achieve these goals and can provide an outside perspective on what is and isn't going well. They will also know of all resources and any limitations that could impact your plan.
They will also encourage you to push yourself to achieve even higher goals. On the flip-side, they also know your abilities and could assess that some targets are too high at this stage and can help you plan more feasible strategies.
Set an agreed end goal that can be measured with a time frame in which this is to be completed. This way, it can easily be assessed at the end.
3. Education
While we can learn a lot from colleagues, they don't always have the time to train us in new areas. With lockdown currently implemented across the world, it is also an incredibly tricky process at this time.
Learning online has been popular for many years, but it is now more prominent than ever. Your company may already have online training courses available, if not you may have to find your own.
With so many online courses available, it can be difficult to find the right one for you. While you may want to jump straight in with the most advanced courses, is this right for you at this time?
It isn't just about ability, do you have the time to do this? You don't want your current work compromised due to having to complete new education.
If you are unsure of what course would work well, you can ask your manager, don't be afraid to send links to them so they can assess if the course content will benefit you.
4. Other Resources
What other resources are available to you? Guest speakers could be brought in to help in specific areas. This can benefit your entire team instead of just you, which will lead to a company-wide benefit.
Perhaps there is a colleague who you admire and strive to be like, ask if you can be paired with them as a mentor. Spend days, weeks or months shadowing them for first-hand experience.
Ask if your company has a budget for staff development, if they don't, ask them to review their budgets. This could be used to pay for seminars and conferences that can benefit you and the business.
5. Keep It Documented
You should well document all of your goals, targets, meetings and agreements. Firstly, this provides a copy of everything you need to accomplish. You can refer to this to help follow your plan when needed.
Secondly, some managers may have promised rewards once you have achieved this, such as pay raises, bonuses or extra holiday. Occasionally, they may need to be reminded of this.
If your plan is not successful, being able to refer to the original document allows you to make changes and see where things have gone wrong. There's no shame in not meeting these goals, you can see it as a learning experience and try again or set new goals.
Sticking to the plan is key. Track your progress as you go along and tick off everything you have achieved. Having a visual to help you see your progress really works.
Remember, career progression takes time, you can't expect to be a junior one week and company director in a few months, but every small step is a step closer to your dream.