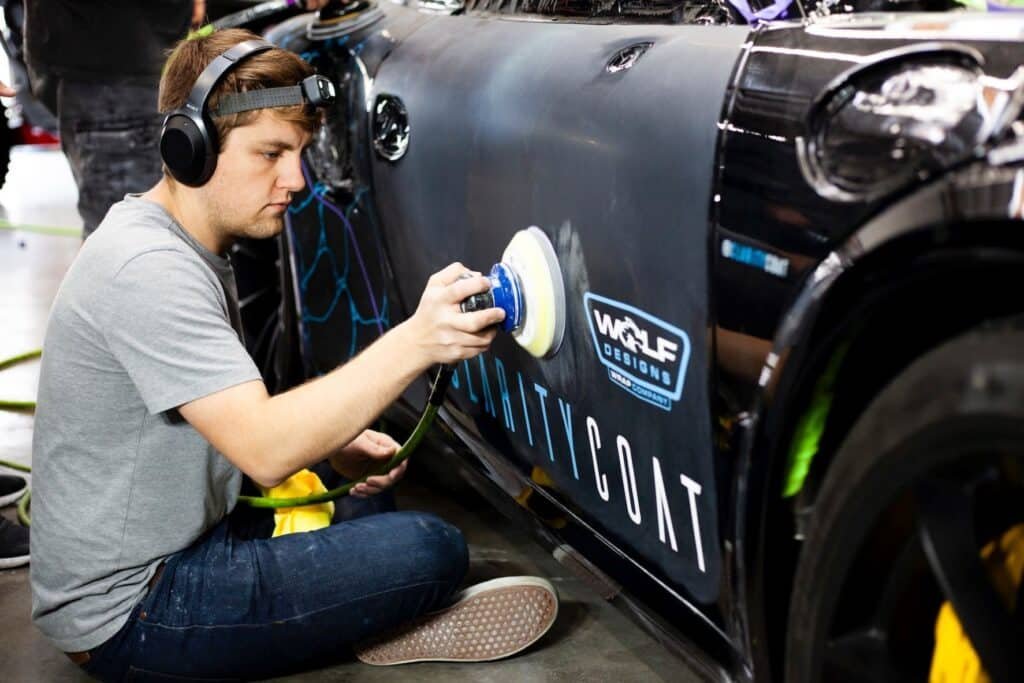 Today, many car owners buy pre-painted front bumpers. It's a more convenient option because of its time-saving properties. This article focuses on the most crucial moments when choosing a pre-painted front bumper for your car.
What Is A Painted Bumper?
A painted bumper for a car is a body part painted to match the colour of the vehicle's entire body. Bumpers are typically made of plastic or fibreglass and protect the vehicle's body in the case of a collision. A painted bumper is a cosmetic addition that can improve the appearance of a car, particularly after it has been damaged.
When an automobile is produced, the bumper is painted to match the colour of the car's body. If the bumper is damaged, a replacement bumper can be acquired from the manufacturer or a third-party provider and painted to match the car's colour. For example, Painted Auto Body Parts has car components of numerous brands, so clients can easily find painted bumpers to match their cars.
Benefits Of Ordering painted Front Bumpers
Most car owners are used to the idea that if they were unfortunate enough to damage the front bumper, they must order a body part, wait for it to arrive, install it, and then paint it on top of that. As one can imagine, it takes a lot of time, effort, and money.
That's why pre-painted front bumpers and other car details are so popular nowadays. However, choosing a reliable provider, like paintedautobodyparts.com, is still crucial to buy car components. But let's see all benefits of ordering painted front bumpers:
Durability. A clear coat finish is typically applied to a painted bumper to protect it from damage caused by exposure to a damaging environment, sunshine, rain, and other similar factors. The pre-painted front bumper will extend the life of your car and keep it looking excellent for a longer period.
Resale value. If you want to sell your vehicle, a painted front bumper might help keep its worth. Typically, third parties selling car body parts ensure the paint matches the manufacturer's colour. Thus, you receive a body part that 100% matches the entire car, so you won't have problems selling it. 
Convenience. If you get a painted front bumper from a trustworthy seller, it will arrive ready to install, saving you time and trouble. 
Aesthetics. Last but not least, a painted bumper may improve the appearance of your vehicle and make it more visually appealing. A bumper that is the same colour as your automobile's body may give it a more unified and polished appearance.
Thus, ordering a painted front bumper saves time, money, and trouble.
What To Consider Before The Purchase?
You must choose the painted bumper for the same model, but what are other factors to consider? Here are some important things to remember:
Warranty. Examine whether the seller provides a warranty on their painted front bumpers. A guarantee can safeguard your investment in case of flaws or similar issues.
Cost. The price of a painted front bumper varies according to its quality and brand. 
Colour. The colour of your car's paint may differ based on the manufacturer and the year it was manufactured. To ensure a precise colour match, give the provider the exact colour code for your car's paint when buying a painted front bumper.
Quality. Choose a high-quality painted front bumper made of durable materials with a good top finish. Quality materials guarantee that the bumper lasts for many years and looks beautiful.
Installation process. If you want to do the installation yourself, ensure the bumper comes with all the essential hardware and instructions. 
You will receive a front bumper that matches your expectations if you consider all these factors before making a purchase.