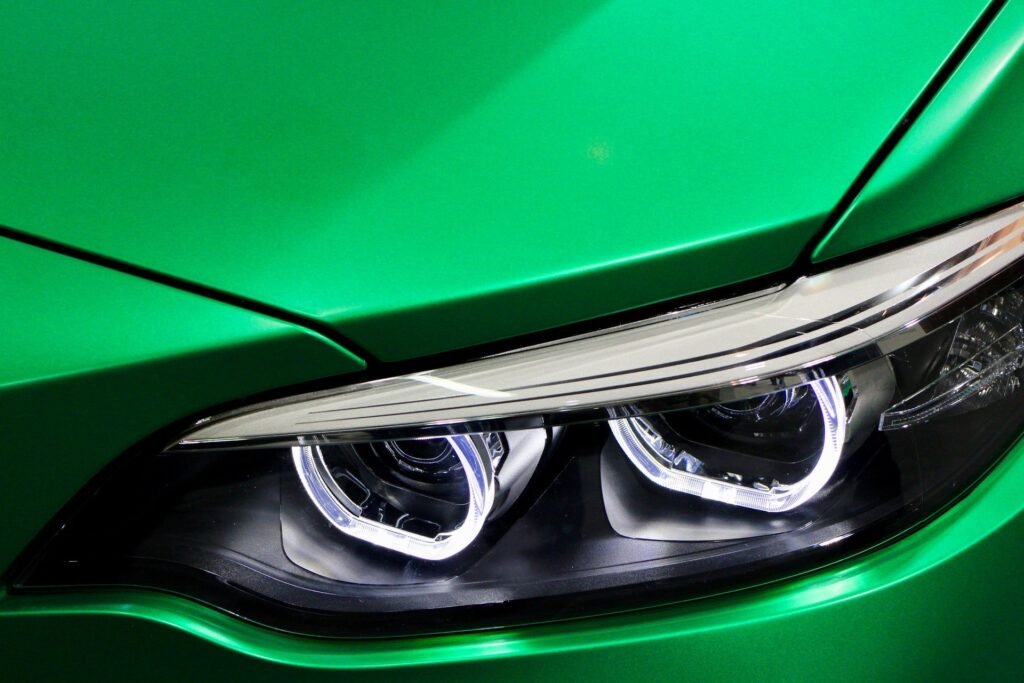 Since the 70s, in the field of car paint, polyurethane topcoats formulated on the basis of acrylic resin have proven to be the most resistant in all areas. Indeed, since the creation of the first automobiles at the beginning of the twentieth century, many innovations have been made in the formulation of car paints and car topcoats.

If acrylic topcoats still used today in the automotive industry by manufacturers as well as by repairers and body painters are irreplaceable, it is because they show excellent performance in terms of resistance to UV, yellowing, heat, abrasion, water and detergent or fuels.

When we talk about acrylics, we do not necessarily refer to water-based paints. Even though in the automotive world today most paints have been replaced by water-based paints, topcoats are still solvent-based, and they are made from a two-component acrylic resin formula with a hardener.
And chemists hadn't come up with anything better until very recently when the famous ceramic topcoat appeared.
A revolutionary technology for the car paint industry
Still not very developed and unfortunately still not very well known, ceramic coatings are varied. There is a 99% liquid and evaporable version that is applied with a pad very easily over the glossy topcoat. Nano ceramic products are not really topcoats, they are rather micro-layers of glass measuring about a thousandth of a millimetre: They are easy to apply to be effective mainly for micro-scratches and also for protection against sun and corrosion.

Real ceramic coatings cars are applied with a spray gun and are similar in every way to traditional body topcoats. However, they offer an impressive list of advantages and quality, and for this reason, it would not be surprising if in the next few decades they were to be widely used in the world of car paint by manufacturers.
These coatings are a true technological innovation in the field of chemistry and would bring real solutions to the well-known problems of car scratch repair.

Their incredible hardness, whose level is about twice that of the best current body paints, and their main advantage. They have excellent hardness and very high resistance to impact and scratching.

They are also ultra-bright and able to dry in record time, which is for industrialists but also for body painters great savings in energy because there is no need to immobilize a paint booth or to make energy-intensive curing.
Is it possible to remove scratches from a car coated with a ceramic coating car?
Yes, it is perfectly possible, even if the surface of the topcoat is particularly hard, it is absolutely possible to repair in the traditional way, that is to say by dry or wet sanding, with a sander or by hand, but also to carry out polishing and buffing.

We use the same types of traditional sanding sheets and also the same foam or sheep wool caps, to remove dust, micro scratches, or orange peel present on the surface.
Car paint: solutions to resist scratches and impacts
Topcoats can be exposed to a number of aggressive factors during their lifetime. Among these aggressive factors are detergents, water or gasoline.
And in the first position, there are the factors of abrasion and impact. It is important to determine the use of the vehicle to find the best solution, because the risk of scratches is totally different from the risk of impact, for example with gravel or stones.
For a 4×4 vehicle or even for a truck, we use solutions to make the topcoat more flexible at the level of the lower part of the body or the bumper, because when a topcoat is too hard it is easy to break it and make a chip following an impact. On the contrary, to resist scratches, we try to harden the topcoat pass, and this is where ceramic topcoat brings a real solution.
To continue reading, we suggest you watch this video which explains how to apply a ceramic coating on your car.