Introduction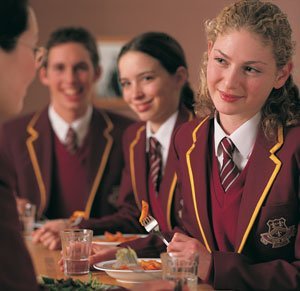 Sodexho is the world's largest food and management services company. Set up in 1965 by Pierre Bellon with a single catering unit in Marseilles, Sodexho has grown very quickly. It is French owned, with shares quoted on the Paris Bourse (stock exchange) as well as on other leading stock markets. The company has 280,000 employees worldwide. Sodexho's UK operation accounts for 17% of the company's total sales turnover. It focuses on local delivery of services on a site by site basis, with 50,000 people working to deliver 3,800 contracts.
This case study examines ways in which Sodexho UK is developing its staff, particularly at managerial level, so that they are better placed to produce high levels of commercial performance (high sales, good profitability) as well as high quality service to customers. In particular, the study focuses on how Sodexho is looking to its senior staff to think and operate in new ways in order to sustain the company's prominent position in a rapidly changing business environment.
High quality service
Firms need employees who are able to develop business skills that will enable them to manage for themselves the business operations within their own working areas. For example, trained chefs who manage a catering unit for Sodexho need to be able
to deliver not only high quality catering and high quality service but also high quality commercial management of their particular unit. However, managers cannot do this alone. They need to develop styles of managing that bring out the best in the people in their charge, so that everyone within the organisation feels committed to it and to the aims that the company has set for itself.
In the modern business world, many organisations prefer to contract out activities that do not lie at the heart of their own business. Often, these contracted out activities have a large service element eg catering services, cleaning, grass cutting, plant maintenance. Sodexho operates in this service sector. It offers service teams to organisations within, for example, business and industry, education, healthcare and defence. It also services prestige events in sport, entertainment, leisure and the arts eg Royal Ascot, the British Grand Prix at Silverstone, and the Chelsea Flower Show. While about 85% of Sodexho's UK business is in catering, the company also provides services such as cleaning, landscape gardening, grass cutting (eg along motorways), reception services, and building and plant maintenance eg for Ford (UK). Typically, Sodexho's presence at contract locations consists of service teams of between 4 and 10 people, although for major events the number will be much larger. In catering, key positions consist of the chefs at each site and their District Managers.
Business strategy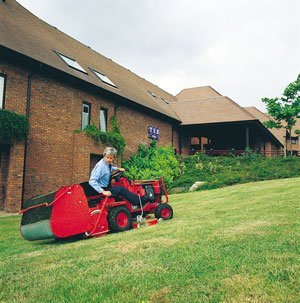 Like many flourishing businesses, Sodexho has a clear growth strategy. Currently, this is based on organic growth: growth from within the business, rather than through external acquisition of other companies. Strategies are most likely to be successful when they are tied to clear objectives. Sodexho has set itself precise financial objectives for a five year period. These are:
growth in sales of 10% per year
growth in operating profit of 15% per year.
The company recognises that these are tough targets to set for itself. The main platform for delivering this internal growth involves growing the other services currently offered by Sodexho. This means persuading customers to whom Sodexho currently provides catering contracts to also take out contracts with Sodexho for other aspects of their business eg the cleaning and maintenance of premises. Clearly, this type of growth depends heavily on Sodexho delivering a first class service on its existing contract with each customer. This in turn depends on, among other factors:
instilling within employees not only broad based expertise but also loyalty, pride and commitment
passing on to customers the advantages that come from the scale of Sodexho's operations.
Vision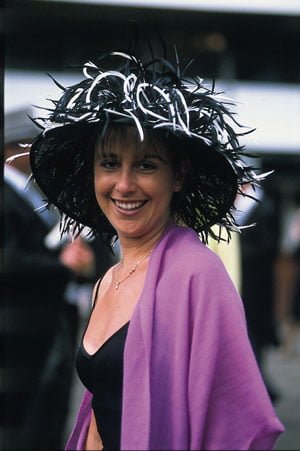 The driving vision behind Sodexho's strategy is to improve the quality of the daily lives of the employees, clients and customers of the organisations that Sodexho supports and services. In practical terms this means, for example:
continually improving the catering service provided
providing discounts to any clients' employees who wish to join fitness and health clubs
helping clients' employees to obtain bigger discounts on their shopping
providing chauffeur services to companies.
It means finding out from clients and customers what more Sodexho can do for them.
Because of the scale on which Sodexho operates, it is able to gain bulk purchasing advantages that it can pass on to companies and their employees. Another key element of Sodexho's commercial strategy is to retain a higher proportion of its existing contracts when they are due for renewal. In the face of tough competition, this is no easy task. It is best achieved by developing strong working relationships with clients based on a detailed understanding of the clients' needs and requirements. Whilst some clients will opt for the cheapest price when the time comes to renew a service contract, others will place great importance on a continuing high quality of service.
HR strategy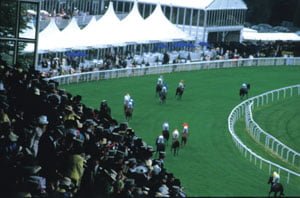 In modern service organisations, employees are a key resource because it is they who deal directly with customers, usually on a face-to-face basis. In a fast moving business world, firms need to be able to rely on their human resources to take the initiative to manage ongoing changes. Sodexho's human resource strategy is therefore concerned with providing its workforce with the capabilities necessary to deliver organic growth. A key part of this strategy involves providing managers with commercial skills. Many of Sodexho's managers 'on the ground' are chefs or cooks. For profit targets to be met, the units that they oversee need to be managed on a commercial basis. A host organisation such as a hospital, naval base, or university provides the space for the commercial operation. The relevant Sodexho manager must then generate turnover and profit from that space.
Until recently, chefs and cooks were specialists only in providing high quality catering coupled with service. Today that is not enough. They need to be able to generate adequate profit, and so must have the necessary commercial skills to manage their units effectively. As a result Sodexho has changed its thinking in a number of areas including:
Recruitment - Seek out managers/pot-ential managers with the right sorts of qualities for commercial management.
Training - Provide appropriate training to improve managers' commercial skills.
Incentives - Create performance incentives: rewards to managers and other employees who achieve profit targets.
Performance culture - Establish company practices that lead to high levels of commercial performance in addition to profit.
Changing the culture at Sodhexo UK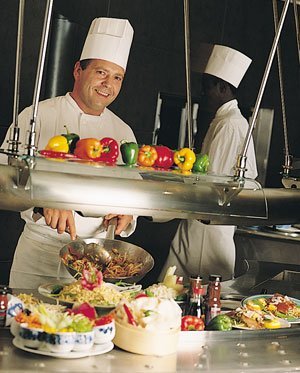 Like many other large organisations, Sodhexo has adopted a statement of values. This outlines the company's core beliefs, which strongly reflect those of the founder Pierre Bellon. They emphasise values such as:
a spirit of service
teamwork
integrity/honesty.
However, it is important to ensure that these values are evident in the way that all parts of the company function on a day-to-day basis: company culture must move forward. Sodexho UK has therefore set about ensuring that these values are embedded in everyday working, and has set up a detailed two-way communications process with its UK employees. The starting point for this was a 68 question opinion survey sent to 15,000 employees in June 2001. It covered a range of key areas, including:
communications within the organisation
employees' level of job satisfaction
views on leadership
the company's ability to give its employees adequate recognition
opportunities for growth and development of individuals
the culture of the organisation.
The Opinion Survey
The Opinion Survey is concerned with making employees feel involved in communication within the organisation and in helping them to feel part of its cultural change. The survey results make it possible to compare attitudes within different parts of the organisation, and also to make comparisons with other organisations where similar attitude surveys have been conducted. In particular, the results provide individual managers with meaningful feedback on their individual area in relation to, for example:
the style of management, and its appropriateness
employees' perception of their own opportunities for personal development and decision making.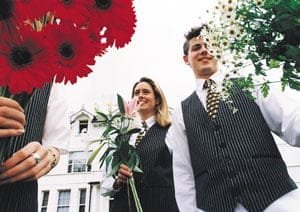 This data provides individual managers with a clear indication of how effectively they are promoting company culture as set out in the company's statement of its values and vision. Managers find out how their style of management is viewed eg are they seen as autocratic (keen to tell others what to do) or as engaging and enabling (keen to encourage others to contribute ideas and to take on key tasks)?
Sodexho firmly believes that in the modern business world, while it is important to give clear direction in the workplace it is also vital to encourage participation in order to win employees' effort, commitment and loyalty. The company's next step will be to develop targets related to key indicators from the Opinion Survey, such as: recognition; communication; leadership - and conduct the survey again in 15 months to see whether performance has improved.
Conclusion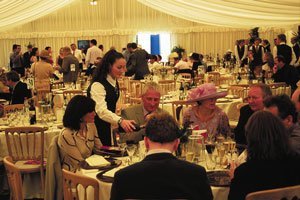 Today more than ever 'human capital' lies at the heart of successful organisations, particularly in service industries that involve regular personal contact with customers. High calibre employees are greatly in demand and employers must learn how to recruit and retain them.
Sodexho managers need to possess or acquire not only the skills to develop high quality catering and other services, but also the business knowledge to manage a competitive business unit. They also need to develop the right sort of interpersonal skills to manage, motivate, and give responsibility to their team of trusted individuals.
Sodexho has set out to deliver its tough financial objectives by transforming the way its key personnel manage the various components of the business. By developing a more extensive communication framework with employees, and by encouraging managers to improve their inter-personal management skills, Sodexho believes that it can produce the looked-for improvements in company performance. The next step will be to test employee attitudes again, a year or so from now, to check that ongoing improvement is indeed taking place. These are the front line leaders.
Sodexho | Delivering business objectives - staff development