Introduction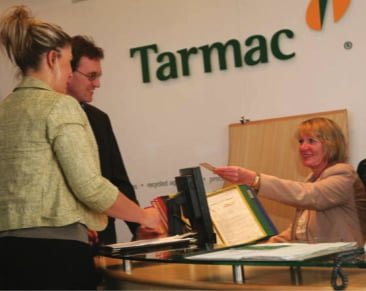 Tarmac was established in 1903 and is the UK's leading supplier of building materials and aggregates to the building industry.
Tarmac is most often associated with constructing roads or major building projects such as the new Heathrow terminal and Wembley Stadium. However, materials derived from quarrying are used within many different sectors, including manufacturing light bulbs, chewing gum and toothpaste.
Tarmac's operational structure is divided into two key areas: Tarmac UK and Tarmac International. Tarmac UK is sub-divided into two separate businesses:
Tarmac Ltd extracts key building aggregates and materials.
Tarmac Building Products Ltd focuses on turning raw materials into products useable by the building sector.
Tarmac International develops building products for supply around the world, especially in the United Arab Emirates.
Nearly 11,000 employees work for Tarmac in a variety of work settings that include:
135 quarries
13 wharves
73 asphalt plants
172 concrete plants
36 recycling sites.
In the past, most people's view of a Tarmac employee would have been a man in a hard hat. That is not the case anymore. Tarmac depends on having people with high levels of skill in externally-facing roles such as sales, customer service and marketing, as well as internal roles in IT, finance or procurement (often called purchasing). The recruitment of specialist employees in these roles is now central to Tarmac's growth.
It is said that the most important resource within an organisation is its people. This is because an organisation depends on the skills and capabilities of its employees to meet its mission. Employees are not a static resource. They need to be engaged, interested, developed and motivated. It is through such processes that organisations meet their business objectives and increase their employees' capabilities to create competitive advantage. This helps the organisation to outperform many of its rivals.
This case study focuses on Human Resource Management within Tarmac. It looks at how workforce planning and other HR strategies enable Tarmac to meet its mission: 'To deliver the highest value from our resources for our customers, communities, employees and investors.'
Human Resource Management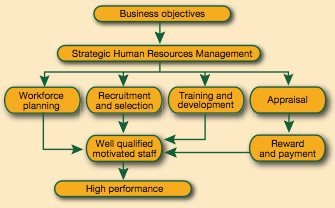 A key element of Human Resource Management is to identify what level of human resources the business needs. This includes the skills and knowledge that will be required by the organisation both now and in the future. This is an integrated process as it involves looking at every area within an organisation. Tarmac constantly reviews all of its human resource needs.
For Tarmac, Human Resource Management is a strategic process. This is because it involves the whole business in planning for the future. Having the right skills and knowledge enables the business to meet its objectives and compete more effectively than its rivals.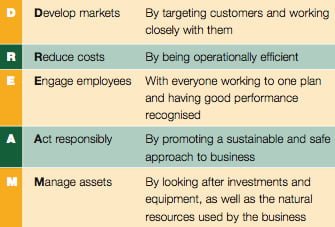 Tarmac's vision is to 'achieve the exceptional'. To deliver value to all its stakeholders, Tarmac created an integrated plan, which requires all employees to contribute in different ways. Tarmac helps all employees remember and focus on its five big goals by using the acronym 'DREAM'.
As Tarmac"s business is now much broader, it must keep developing its people. A key element of its plan is to 'engage employees' to use their energy and skills to improve the business. The HR management process provides the means to do this. For example, the HR department offers formal internal and external courses to give people training in key skills related to their current roles.
Engaging people takes many forms. Tarmac ensures that employees are motivated through:
clear and understandable objectives and targets
being helped to improve and acquire the skills, qualifications and training to do their jobs effectively
being recognised for their performance and rewarded accordingly.

A vital element of this drive to achieve the exceptional is ensuring that there are excellent communication systems in place. Without senior managers clearly sharing corporate objectives, employees would not know what they need to achieve or what skills they may have to acquire to meet these targets.
Workforce planning
Workforce planning involves a continual review of human assets and the business" organisational structure. The process identifies the skills and knowledge required at the present time. It also estimates what Tarmac needs to have in place to respond to future challenges in its market place.
At Tarmac, like most other businesses, human resource needs are constantly changing:
Sometimes individuals leave the organisation to take up other posts.
Some individuals retire (this is a growing issue with the UK's ageing population).
Employees are promoted within the business.
New technology removes some roles but also creates new types of jobs.
The changing economic climate may result in more or less demand for its products.
The changing and evolving nature of Tarmac's business means it needs to anticipate where new skills, such as those involved with different technologies, are required. This helps it to identify what training existing employees need to support future growth for the business.
Product portfolio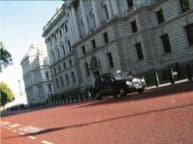 The core business of Tarmac is producing aggregate such as rock, gravel and sand. The aggregate is extracted from quarries across the UK and distributed to both wholesale and private customers.
In addition to the production of aggregate, Tarmac uses its own materials to provide the building trade with many other products. For example, sand, gravel, water and cement mixed together will make concrete that is helping to build the infrastructure for London 2012 Olympics. A mixture of various sizes of aggregate added to sand and bitumen will be used by the Nottinghamshire Highways Partnership to repair all roads across the county until 2016.
Harden Quarry in Northumberland produces a decorative stone called Harden Red. This is used for cycle tracks and for the grounds of Buckingham Palace, due to its unique properties and red colouring.
Such a distinctive product portfolio means Tarmac needs to have a more diverse workforce than ever to support its operations. Due to increases in new technology and improved ways of working, Tarmac requires specialist skills across the business, both on sites and in Head Offices.
Roles needed
Tarmac's people make the business the market leader that it is. Employing people with science, business, engineering, finance, language, and information technology backgrounds helps to ensure Tarmac stays at the forefront of its industry. For example, there are key roles within the Head Office. Other individuals are required for a range of commercial roles, for example, an Account Manager looking after a group of customers. This requires strong communication and organisational skills to ensure all account customers get the materials they need on time.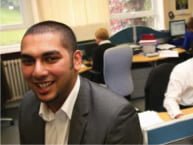 Chris moved into this role when joining Tarmac's Graduate scheme: 'It's my responsibility to analyse the market for the types of materials we supply and monitor prices. I also provide quotations for customers, support on-site teams at jobs we are supplying and work with colleagues to ensure the customer gets what they need.'
Other commercial roles support Tarmac's business development:
Web Marketing Officer - This job focuses on developing Tarmac"s presence on the internet. The site uses digital marketing activities to develop relationships with existing and potential customer groups. This role is vital in a competitive market. Other aspects include creating, analysing and providing detailed web reports for senior management. These show how successful previous campaigns have been and help inform development decisions.
Senior Finance Officer - This role is vital in helping Tarmac to achieve financial targets. Supporting a Director, this involves managing financial teams that generate information such as regular financial reports. As well as co-ordinating activities relating to this information, the role involves setting budgets and targets for the business.
Procurement Manager - Managing the supply of more than 20,000 items per year costing £40-£50 million, this role involves monitoring the business' needs and purchasing a range of resources at the best possible rate.
Inbound Services Co-ordinator - Manages a team that supports customer service within the business. It involves helpline calls, website enquiries and providing customer support for a range of services. In the competitive building supplies sector, contracts can be won or lost on the quality of customer service provided. It is important that this role is performed effectively.
These posts indicate how much Tarmac's human resource needs and make-up have changed, requiring more office-based staff to drive the business forwards.
Getting the right people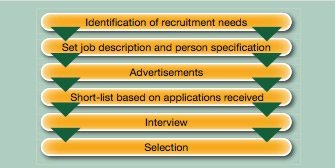 The starting point of the workforce planning process is to identify employment needs for the future. At the heart of this are the processes of attraction, recruitment and selection.
Tarmac needs to manage these processes effectively in order to ensure it gets high quality candidates for posts. Recruitment is a costly process and so Tarmac uses a structured approach to ensure that the right candidates are selected.
Attraction
Attracting people involves constructing job descriptions and person specifications. These identify what the job involves and what essential and desirable qualities the candidate must have. These are used to create advertisements, which are placed in relevant press and media, for instance trade journals like Construction Weekly or Personnel Today. Recruiting the right people is fundamental to Tarmac"s development. It recruits individuals capable of reaching higher potential. This involves looking for individuals with diverse skills from a range of backgrounds.
Selection
Selection is the process undertaken by human resource managers to choose the best individual that has applied for a job vacancy. For graduate applicants, Tarmac uses a range of different selection tools including competence questions, a group exercise, delivering a presentation, psychometric testing and an interview. This thorough process ensures that Tarmac appoints the most suitable individuals.
Building skills and capabilities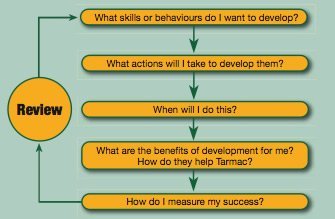 At Tarmac, each individual has a personal development plan. This enables employees to identify the skills or knowledge they want to develop to improve their capability and efficiency. As a key part of the process of workforce planning, this helps Tarmac and individual employees to set targets for the future.
Personal development
The process of personal development helps employees to achieve their full potential. This never stops and demonstrates the underlying practice of 'learning for life'. Individual employees are assessed on how they perform in their plan. This therefore takes both them and the business forward.
The roles that they might move towards include:
Commercial Analyst - this involves supporting Finance and Commercial Managers by analysing the way in which the business performs, managing major projects and setting targets for the different parts of the organisation. In particular, this helps assess how close projects are to 'getting things right first time', minimising waste and improving profitability.
Business Administration Team Leader - this role ensures that systems are in place to support business processes. This role also includes mentoring and identifying opportunities to improve systems.
Human Resources Advisor - this involves providing a range of human resource services across the organisation. These include recruitment and selection, being involved in developing good relationships across the business, health and safety issues and grievance procedures.
Developing employees' skills motivates staff and provides great opportunities for them to progress, whilst helping Tarmac to improve its efficiency and profitability.
Conclusion
Human Resource Management focuses on matching the needs of the business with the needs and development of employees. Tarmac depends on its people because their skills contribute to achieving its business objectives.
Within Tarmac, every employee has a valuable role to play. The emphasis is on helping individuals to work together. Workforce planning is part of this strategic process, which looks at the long-term needs across the organisation.
Personal development plans enable every individual to grow both professionally and personally within the business. They also help Tarmac to create a distinct and important competitive advantage through selecting and developing highly motivated and skilled staff who are able to perform at high levels.
Tarmac | Developing a Human Resource strategy