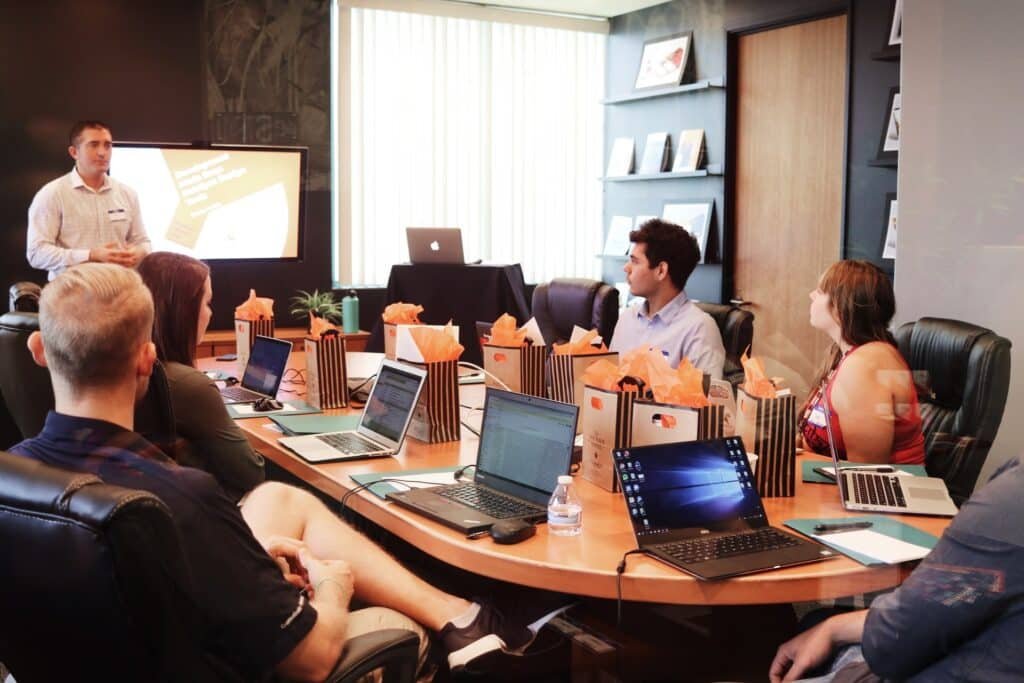 The use of digital business consulting services has seen rapid growth in recent years. This is due to the fact that almost every industry in today's era depends on digital technology or the internet.
Digital business consultants help businesses by providing them with technical expertise to survive in this ever-changing technology.
Working with expert consultants helps clients in understanding the most complex digital technology options in order to make better decisions, organize effective online marketing campaigns, and, most importantly, generate sales.
However, there are some businesses that work on traditional plans; but for consistent success, you'll need to walk with the technology.
In this article, we'll discuss all the benefits of using digital business consulting services and how it helps your business to grow and survive in this volatile market.
How do Digital Business Consulting Services Help Your Company?
The growth of the digital consulting market is not hidden from anyone. The market has seen tremendous growth in the last 10 years.
Today, the global market value of digital consulting is approx $53 billion. The ultimate objective of using digital business consulting services is to be innovative in the most efficient way.
It helps businesses to stay updated with the market using digital channels and information technology.
That's not all! There's a lot more than a digital consulting firm does, like developing long-term innovation strategies, business process automation, custom software development, and cloud migration.
Here's how a digital consultant helps your business
Develop and Implement Innovation Roadmap
Today, 1 out of every 10 businesses needs digital transformation. To help out these businesses, digital consultants start with digital strategies to help mitigate risks, which ensures a smooth transformation journey.
With the help of digital business consulting services, firms can develop and implement the innovation roadmap for a better future.
However, it's not as easy as it seems. Developing the best digital strategies necessitates technology and business expertise with comprehensive analytical capabilities.
Firstly, a consultant analyzes to figure out the company's potential to efficiently achieve its short-term and long-term innovation goals.
Then, they develop strategies and give expert advice on which digital tools or channels a business should use to achieve its set goals.
Brings New Opportunities
Digital consulting services bring digital intelligence by helping businesses in making adequate data strategies.
Experts digital consultants provide data to the decision-makers and make them understand how this data can help their business grow digitally.
In addition, many digital consulting service providers use different digital tools such as analytic and data visualization tools, predictive models, etc., to convert raw data into productivity.
Overall, the consultant service provider helps businesses to get access to valuable insights, which improves their decision-making for a better future.
Address Customer's Requirements and Improve Website Designing
Customers play an important role in your business's success. On the other hand, the design of your company's website should be appealing too.
For instance, a good design directly influences conversion, customer engagement, and retention.
For non-tech firms, such as banking or retail, keeping up with design trends and tracking ever-changing client behavior is a difficult task, but digital consultants make it easy.
With extensive knowledge of user experience, consumer behavioral patterns, and intuitive design, consultants help these companies to grow to their full potential.
To build a great digital service or product, they combine design best practices, trends, and technology to create a personalized UX design strategy.
Helps Businesses to Stay Updated with the Market
Companies can stay relevant in the market by evolving technology, social media impact, and a rapidly changing competitive landscape. And this can all be possible with a digital business consulting services provider.
Consultants understand how to scale up and explore new digital channels, get the most out of industry-specific platforms, and develop integration strategies for consistent growth.
As a result, a company with a skilled digital business consultancy on its side has a better chance of increasing customer reach through new technologies and channels, scaling up to emerging platforms, and providing a consistent and great experience for customers across the web.
Cost Optimization and Boost Sales
Any business planning a digital transformation will require a huge investment, which involves risks. The company aims to mitigate these risks and optimize the costs.
Some manage their analytic and IT needs by employing their own team, while others choose to outsource their digital transformation strategies.
Owning a team of your own can cost you very high while using digital business consulting services can help you optimize this cost with a team of experts.
In the end, when you put all your digital strategies in working, your business' sales will surely skyrocket.
The Bottom Line
Many businesses' success stories have proven the advantages of using digital business consulting services. In addition, the industry is expected to see a boom in the coming years.
Digital transformation is the demand of today's world. If you don't go with the technology, you'll lag behind. And this gap will limit your business growth.
However, digital consultants have the potential to narrow down this gap and can give new heights to your business.