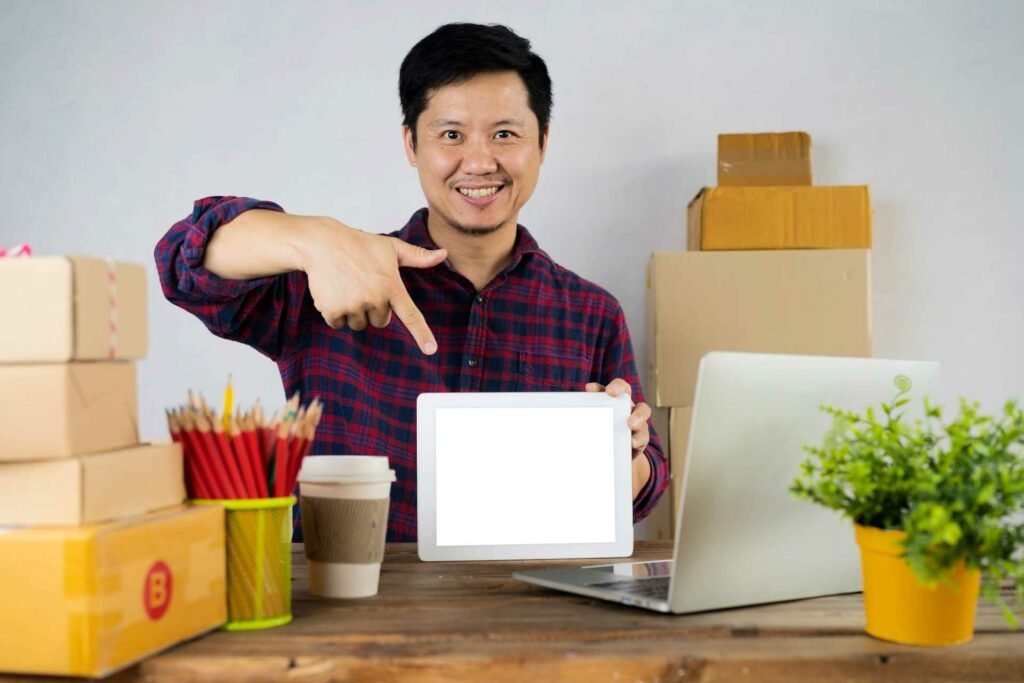 An engineer who designed his DIY handheld saw has hailed the success of TV teleshopping as offering his business a way out of economically-crippling UK lockdowns and Brexit.
Neil Refson, 60, could not find a tool on the market that would cut material precisely enough so set about inventing his own and, called it the Exakt 14 Tool.
The 60-year-old's invention can cut virtually any material in the world. This includes hardboard, chipboard, plasterboard, ceramic, porcelain, marble, plastic, aluminium, brass – and even steel.
Refson, from Cumbernauld, near Glasgow, made an early prototype and, after gaining investment from venture capitalists and angel investors. The product went into production.
With his business hamstrung due to the various UK lockdowns and problems getting the product into Europe over Brexit.
Refson started demonstrating his invention on TV Warehouse an independent TV shopping channel.
He insists TV teleshopping provided him with a valuable route to market. And has helped him reach over 20 million viewers on Sky TV and Freeview. It has led him to sell hundreds of Exakt Tools which would otherwise not have been possible.
Refson said: "We were definitely impacted by the pandemic and it's not as simple now as it was selling products in Europe since Brexit. So we tried promoting the product on TV Warehouse and haven't looked back since.
"Traditional teleshopping channels provide a very old-fashioned way of doing things. They will order stock and supply it in their warehouses on a sale or return basis. And take a commission from all TV sales. It's a type of 'boom or bust' model and very high risk for start-up businesses or SMEs.
"But TV Warehouse offer a modern business model whereby we only pay for airtime and collect all the revenue from TV sales. The sales and distribution are separated which means we handle it all. The airtime is also much more affordable because we're not supporting a large TV teleshopping network that has large overheads. These types of channels often have huge production teams, flashy studios and high numbers of staff.
"We keep control of our product throughout the whole process and we even use our independent presenter, Andrew Bernard. Who brilliantly demonstrates the Exakt 14 Tool on TV Warehouse."
Refson offers the Exakt 14 Tool, which costs £79.99 and includes a custom case, dust extract hose, 1.2m multi-rail, eight blades and a V guide. Which is unique to the DIY market. Paradoxically, he believes sales of the tool have increased because of the fact more people are staying at home. And watching TV since the COVID-19 outbreak began last Spring. Homeowners are also carrying out more DIY around the home than ever before as they are improving and updating their homes.
"I'm an engineer by trade but have always been interested in building and construction as a hobby," said Refson. "If I'm doing any building work, I want to have the right tool for the job. I came up with the Exakt Tool which is safe, flexible and can cut virtually any material.
"The blade is fully enclosed by the safety guard making it much safer than a saw with exposed blades. You don't need to clamp the material before you cut, you can just use the floor, leaving one hand free to hold the material. This makes cutting and laying laminate flooring, for example, safe and easy. It's also perfect for those small and intricate cuts to tiles in bathrooms."
For more information about TV Warehouse email info@tvwarehouse.com or call contact 020 3883 4090.