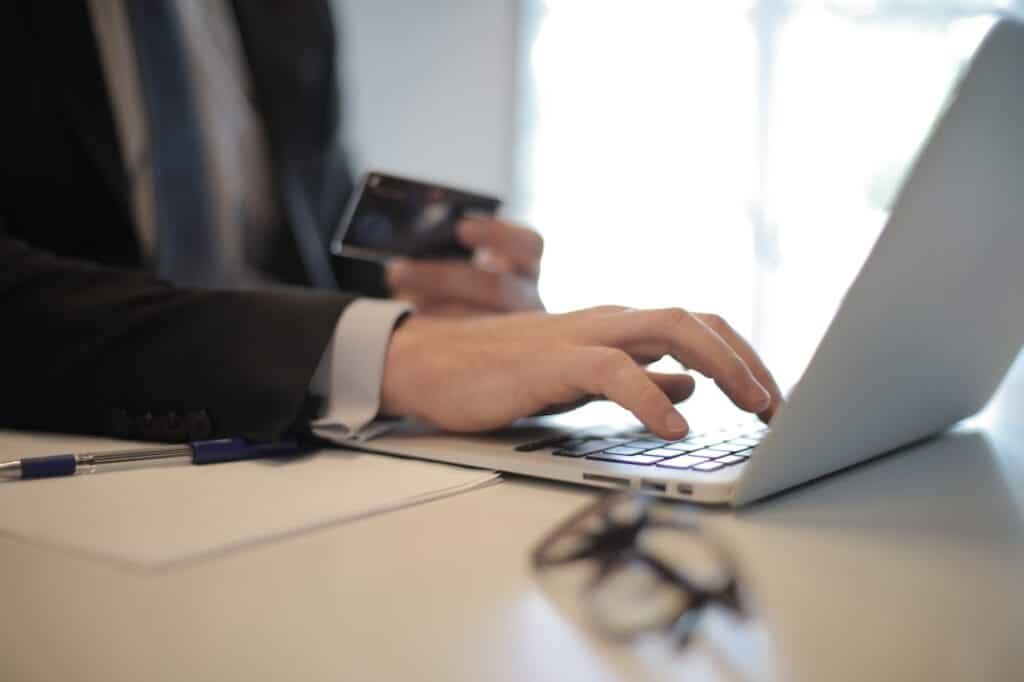 It is hardly surprising that in the new era of e-commerce, almost any product can be sold online. E-commerce has penetrated most areas of everyday life and today many people can no longer imagine their lives without online shopping.
For manufacturers and distributors of goods, online trading in a certain sense simplified life and led to an increase in sales, but at the same time forced them to build internal processes depending on the market situation and be ready for rapid changes. Now the main market trends are preserved and e-commerce continues to develop, but the trends are changing — to digitize business processes or launch new trading platforms in 2023, you need to understand what will be relevant and what has already become outdated.
To keep up and keep up with the times, you need to be responsible for tracking trends, as well as choosing a reliable eCommerce development company that would provide you with the latest technological innovations to grow your e-commerce business. To be successful tomorrow, focus on tomorrow today. Considering changes in consumer behaviour and technology, you will be able to:
quickly adapt to changes;
anticipate customer expectations;
gain competitive advantage.
Keep reading our article to be aware of all the new products and keep up with the competition.
Ecommerce Trends You Should Not Miss
The Rise of Mobile Commerce
Smartphone users are the most active online. From this, we can conclude that the trend toward the adaptation of online stores on device screens is correct. You need to check whether the site can load correctly and quickly on a smartphone, and how convenient it is to use.
The process of purchasing the phone should be as simple and intuitive as possible. Developers should add accelerated AMP pages so that visitors to an online store accessing it from smartphones do not waste time loading product cards.
PWA Implementation
PWA (Progressive Web App) is a website that looks like a mobile application. You can use it even in the absence of the Internet. Creation and support are cheaper for the company: now you can not create a separate web resource and an application for smartphones (iOS, Android).
The PWA web application features progressive features, and loads quickly, allowing customers to access the pages of the online store, even if there is a temporary lack of network connection. The business owner needs to test the application on their own to make sure that the assortment is convenient to look at, navigation on the site works, and there are no problems when working with pictures and interactive elements.
Automation
Customers are already accustomed to making purchases without performing uncomfortable actions for them, such as talking on the phone with sellers, waiting in line, doing paperwork, and so on.
Automation solves many problems:
facilitates the purchase process — as a result, the client base grows, sales increase;
frees employees from routine operations — as an example, we can name chatbots answering standard questions, automating payments, scanning articles in warehouses, and so on;
increases labour productivity;
accelerates business processes;
eliminates human error and so on.
Variety of Payment Options
One of the key e-commerce trends is the availability of multiple payment methods. The bigger, the better. If the client does not find a suitable option, there is a high risk that he will go to another store. The ease of payment and the variety of payment methods are often the determining factor when choosing an online store.
It is advisable for business owners to provide for the possibility of paying by standard methods (by card number, to a current account, in cash upon receipt), as well as using electronic, digital wallets, fast payment systems, QR codes, by link, cryptocurrency, and so on. Of course, it is necessary to ensure the security of transfers. It is also important to consider ways to buy in instalments or credit.
Convenience and Ease of Shopping
The consumer will remain on the pages of the portal, where he can conveniently and quickly manage to buy goods. The resource of time is important for modern people. There is no need to complicate anything. If the checkout process raises questions for the user, he is likely to abandon the cart and change the online store.
If you want to bring your business to a competitive level, you should simplify the scheme of user actions:
application in 1 click;
reduction of steps in the checkout;
using a popular aggregator to pay for a purchase;
saving data that the user entered about himself;
making a purchase not only from the basket but also from the product card;
availability of goods in instalments;
cost and delivery time — in a conspicuous place.
Replacing Call Centers With Voice Robots
This trend is not just convenient. It will allow the owner of the portal to reduce costs. It is important to note that a robot will not always replace a person, but it will be useful for several tasks:
technical support on the most popular issues;
telemarketing;
cross-selling;
surveys for the marketing department.
The robot will be able to make outgoing calls, offering customers products according to the scenario embedded in its system. Similarly, he will be able to handle the most frequent questions regarding the purchase in the online store.
In marketing matters, the robot will be a particularly useful assistant. Voice artificial intelligence will conduct a survey and give a rating based on the opinions of customers. As a result, it will become clear at what level the online store is located and how well it provides its services.
Online Video Consultations From Offline Points of Sale
The system works like this: the user enters the site, looks at the product, and studies its characteristics on a card with a detailed description. If this information is not enough and he has any questions, an employee of the online store will answer them via video link. It turns out that the buyer gets the opportunity to go on a tour of the point of sale, albeit a virtual one.
In e-commerce, the implementation of such solutions is appropriate for the sale of goods that need a visual stimulus: clothing, shoes, interior items, electronics, and so on.
AR technologies
With the help of AR technologies, it is possible to make shopping in an online store even more convenient for users. For example, for a resource specializing in the sale of clothes, it is appropriate to equip a virtual fitting room. This will allow you to see how the client will look in a particular outfit.
Trying on a wardrobe with AR capabilities improves the shopping experience, and reduces the number of product returns. The latter aspect is most valued by retailers since returns cause significant damage to online retailers. In addition, virtualization acts as an additional tool to attract an audience, distinguishing the company from competitors: users are interested in visiting an online fitting room, seeing a carpet or furniture in their interior, and so on.
Final Thoughts
E-commerce trends in the current 2023 are aimed at improving the consumer experience, which increases their demands and expectations. The search for the best way to please the client is accompanied by several new trends. Together, they are aimed at automating business processes, working with an established customer base, and controlling channels through which a brand can establish contact with a user.
E-commerce trends can solve questions regarding customer doubts about buying goods in an online store, and will also help attract "hot" visitors to their open spaces.