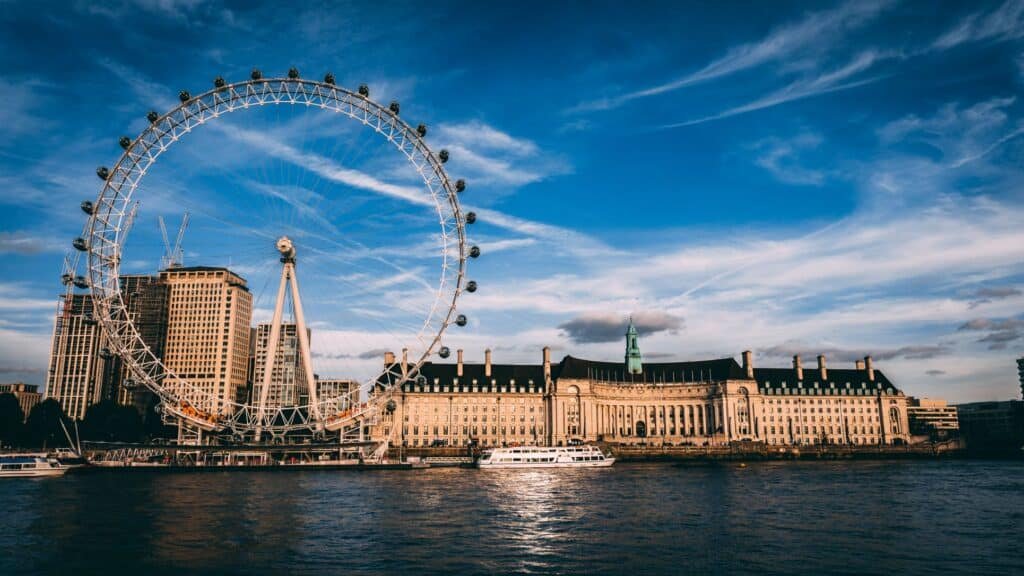 The pandemic harmed the travel industry during those miserable times, but the conditions are improving now. In May 2022, foreign tourists made 2.7 million trips to the UK, and more than only 86,000 trips in May 2021.
Of course, it's always nice to go on holiday, but it can also be a bit of a hassle. You have to plan and organize everything yourself, including where you're going to stay and how you will get there. If you want your trip to be as smooth and enjoyable as possible, then these tips will make planning your holiday within the UK that much more straightforward:
Hire a Minibus to Travel Together
If you plan to travel with a group of people, minibus hire is a cost-effective way to travel together. A minibus can seat up to 16 passengers and is perfect for taking friends and family on holiday. In addition, minibuses can be hired in various sizes, allowing them to be used for different purposes. These include such as airport transfers or day tours around popular destinations.
Minibuses are also ideal for transporting luggage and other equipment that would not have been easy with just one person driving their car or van. Hiring airport transport should be a part of your vacation preparations, especially with the variety of alternatives available to make your trip more accessible and economical.
Minibus airport transfer is an excellent service provided by these vehicles. You can hire them from any airport in the UK. They will pick you up from there, so you don't have to worry about anything else except enjoying your trip.
You can also hire minibus companies that offer airport transfer services at affordable rates. They help you reach your destination quickly without worrying about traffic jams or parking problems at airports and train stations.
Travel in Off-Peak Times
Off-peak times are less expensive than peak times. Beginning in 2022, air travel to the UK started to increase again. In June 2022, it rose to a two-year high peak with 8,366,800 arrivals. However, the cost of accommodation and transportation during the off-peak periods may fluctuate more than during peak periods. Hotels and airlines want to attract customers and fill their rooms at lower prices.
Off-peak travel can be less crowded because it's not a peak season, so there won't be many people travelling then. You'll also have better chances of getting good deals on tours or tickets if you're travelling during off-peak seasons.
Consider Booking a Cottage
If you're planning on visiting the UK, it's worth considering staying in a cottage rather than a hotel. Cottages are cheaper than hotels by up to £60 per night and offer much more space and comfort. They usually have three bedrooms as opposed to one or two in most hotels, plus they have kitchens so you can cook your meals if you want.
Cottages can also be more intimate than hotels because there aren't many other people around, which means no noisy neighbours. Plus, staying at a cottage feels more like home because it's surrounded by nature and has a garden where you can relax after sightseeing all day.
Consider Self-Catering
Self-catering is ideal for a holiday if you plan to stay at cottages, as it allows you to enjoy the benefits of home-cooked meals and save money on transport costs. By shopping in advance, you can stock up on all your favourite foods while saving money by avoiding expensive restaurant bills. It's also possible to make healthier choices when cooking at your cottage than where you always eat out.
It doesn't mean that self-catering means eating bland food every night. Instead, it means being smart about how much restaurant food costs and how much effort you want to put into cooking. To keep things interesting without breaking the budget, try some of these tips:
Shop around different stores or supermarkets before going on holiday. It is because when the time comes to buy ingredients for your trip, there won't be any issues in finding the best food options.
Plan what meals will be served daily so that no one eats leftovers daily.
Be Flexible on Your Departure Date
When planning for a trip within the UK, you should consider the flexibility in your departure date. For example, you may want to take a long weekend instead of a whole week. A mid-week break could be another option.
It will allow time for relaxation and family activities without compromising work or school commitments. You can also choose a different destination for your holiday if you do not wish to travel far away from home and explore new places.
You will find that many deals are available online during the winter season and other discount offers. But it's best not to get carried away by such promotions because they might not be what they seem on paper. As with any other aspect of planning holidays within the UK, flexibility helps save costs while enjoying the experience at its fullest potential.
Travel in a Group
Group travel is a cost-effective way to go on holiday, and you can also save money by sharing accommodation and other costs. For example, if two of you travel together, you could rent a car together, which would be cheaper than hiring one car individually.
If three or more of you are going on holiday, it could be worth booking a tour rather than individual flights. It will bring the overall cost down considerably and make things easier as everything is organized for you in advance. Thus it would not make people worry about anything other than enjoying themselves. In addition to this, when traveling with friends, it's much easier to split up the cost of food.
Take Advantage of Offers and Discounts Available
You can take advantage of free offers and discounts available on various services and products. For example, when you book an airline ticket, check from multiple sights with different options. You can also consider booking a cottage rather than staying in a hotel.
By doing this, you will save money on accommodation as well as reduce the cost of travel. You could also make your purchases during sales because they offer great discounts on various items.
Additionally, if you are traveling with more than one person, then travel light is helpful. It can avoid extra charges on baggage or excess weight chargeable at airports which will increase your overall expenses on travelling within the UK.
Planning Ahead Can Help You Save Money When Going on Holiday
The tourism industry is slowly returning to stability. The UK's tourism revenues climbed to 2110 GBP million (May 2022) from 1660 GBP million (April 2022). Planning can help you save money when going on holiday.
If you plan, you will be able to avoid extra baggage charges and also avoid being caught in crowds. It also helps if you know peak seasons and can make alternate plans at that time. Finally, with planning, there is no hassle of last-minute booking.