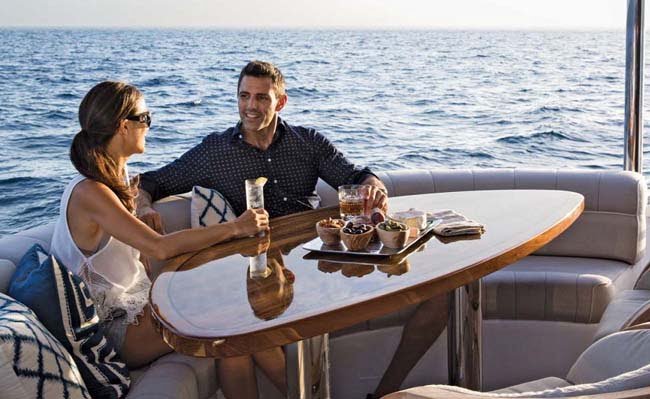 With Summer officially upon us, beating the heat and enjoying the season means getting on the water. Boating as a preferred pastime has grown considerably in popularity in recent years thanks to education efforts, greater investment in boat ramps and marinas, the pro-marine industry Discover Boating initiative, and advancements in technology. With every major builder around the world bringing their latest models to the United States, American boaters have a plethora of choices when it comes to selecting the right boat for how they plan on using it.
If you're a new boater, the amount of options available on the market can be daunting. Determining how you plan on using the boat is a great place to start. Will you be going fishing offshore, cruising for weeks at a time, or throwing parties for family and friends? Your budget and where to store the boat are also as equally important and need to be considered. Seeking the advice of a reputable, professional yacht broker can make the process a lot easier as they have the knowledge of the market and can guide you into the best decision for your needs. A good broker will not only help find all of the new and used yachts for sale on the market, but they are also paid by the seller meaning that the work they do for you is entirely at no charge. Below are 3 unique yachts that have distinct features that can make your Summer unforgettable.
Consider A Yacht Mother Ship
For the angler that wants fish hard non-stop, the Pacific HQ Mothership and sportfish combination may be the ultimate package.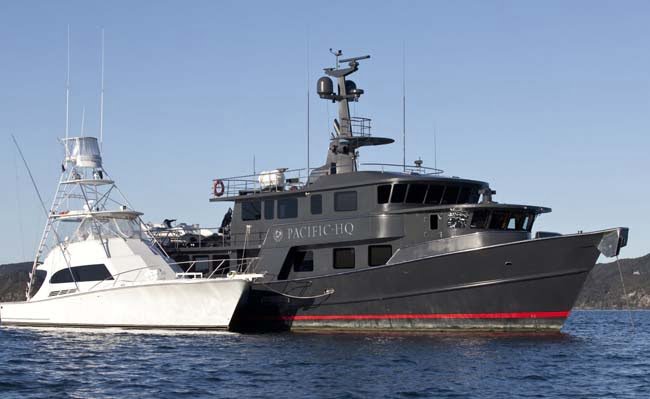 Pacific HQ is a 95 foot custom motor yacht that has enough cabins on board to comfortably sleep more than 10 people. It's completely self-sufficient with massive fuel capacity, full galley, and all the generators needed to power the yacht for days on end. Built to travel the world in search of migrating billfish, Pacific HQ is often seen towing the Hookin' Bull, a custom G&S 48' sportfishing boat. During the day, the owner, captain, and crew embark on Hookin' Bull to fish in the waters off of New Zealand, Hawaii, and the Baja Peninsula. Once the day is over, the team returns back to the mothership to relax, enjoy their catch of the day, and get ready for another adventure. This is truly the ultimate sportfishing experience.
Cruise In Silence
For the cruising enthusiast that also wants be environmentally conscious, the Silent Yachts 80 offers cutting-edge solar power technology that allows for a completely diesel-free boat.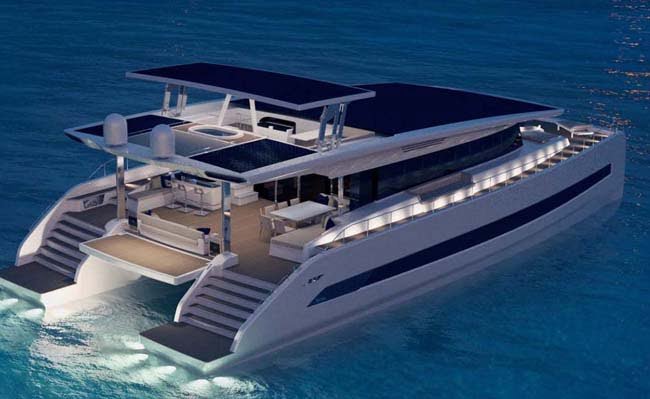 With massive roof-top solar panels, the Silent Yachts 80 power catamaran collects sunlight and stores its energy in lithium batteries that power the engines and the generators on board. They builder claims that the Silent 80 can cruise up to 100 nautical miles on a daily basis when run at an efficient speed for power consumption. And thanks to the fact there is no diesel engine or generator, Silent Yachts truly earn their namesake.
When Luxury Is King
If money is no object, then the world of superyachts can open up a world of possibilities. "CKLASS" is a 147' Custom Nautique Superyacht that has its own cinema.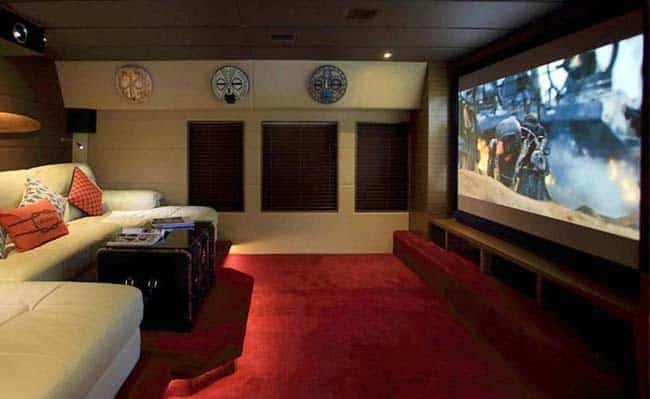 Imagine cruising in tropical water this Summer on board your very own superyacht, complete with a crew to drive the boat as well as attend to your every need. This is truly the lifestyle of the rich and famous. CKLASS offers a massive penthouse suite, a beach club lounge, jacuzzi, gymnasium, library, outdoor entertainment platform, and a fully equipped media room. Once listed at over $13 million, CKLASS is now being offered at just under $10 million. A true bargain!
No matter what type of boating is right from you, there is undoubtedly a style and a size for every owner. Enlisting the help of a professional yacht broker can help you navigate the process from start to finish. Most professional firms have a team on staff that helps take care of all the coast guard documentation for you to even helping you find a certified surveyor. Spend your Summer on the water this year instead of watching from the beach.