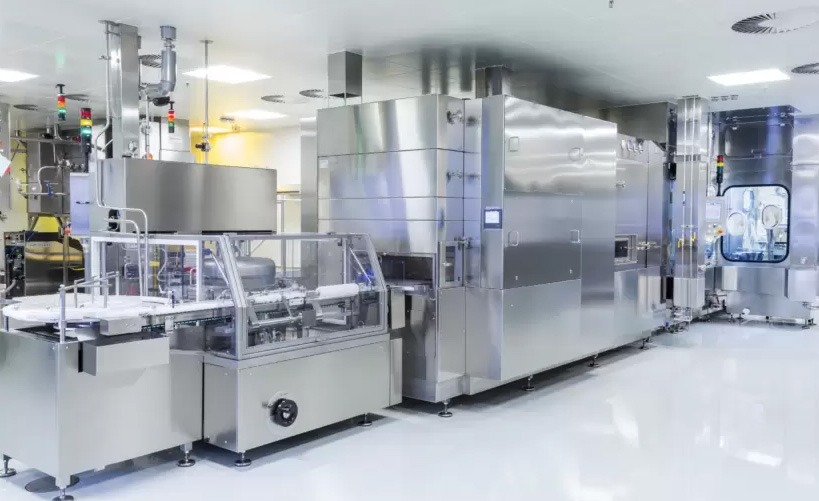 Robotics make work easier and reduces the personnel required in a firm. Therefore, they reduce the expenses a company accrues in terms of wages and salaries to human power. Every company is currently looking for ways to be more efficient with less workforce and accrue little expenses.
That is where robotics comes in to help. These are machines that can be controlled from a remote point, and they perform what they are meant to do on their own. They do not require someone nearby to set them, and they can work at any time of the day with minimal supervision.
Steriline has the best robotics you could ask for your pharmaceutical company. It is a European company specializing in the aseptic processing of machines and supplies to pharmaceutical companies worldwide. Currently, the firm is operating in over 50 countries. Steriline aims at producing tailored and reliable solutions for customers in the pharmaceutical industry. It looks to create machines that are high quality, improved efficiency, and are safe for use.
Here are the robotics available at Steriline
Robotic Vial Filling Machine
This machine is designed for production with containment technology. It necessitates vial transport with vaporized H2O2 using a compatible STAUBLI robot. This robotic has minimum electronic adjustment and format parts of all the parameters for various vial sizes. It can hold a maximum of 12 open vials.
The machine from Steriline has a single-use disposable option of the handling system. It also ensures Nitrogen is removed before the containers are filled and even after. With this superb machine, there is zero reject philosophy. Another great feature of this robotic is the continuous monitoring of non-viable and viable particles. The robotic is built in compliance with GAMP, cGMP requirements.
It has very minimal downtime and has a functionality rate of around 6.000 pieces every hour.
Robotic Vial Capping Machine
This remarkable machine from Steriline also has a capacity of around 6.000 pieces every hour with very minimal downtime. The vial capping machine could have four, two, or one head, depending on the model and make. The device is also controlled by a compatible STAUBLI robot with a maximum of 12 vials involved during the capping operations.
With this machine, there is zero reject philosophy meaning it is very efficient and effective in the capping operations. The non-viable and viable particles are also monitored all the time to ensure they function as they are required.
Robotic External Decontamination Machine
This machine is designed to wash vials using high-pressure fluids. The decontamination machine has a capacity of around 3.000 pieces every hour. It has a range of 2R-500ml. The machine transports vial using a SCARA Denso robot. It also has very minimum electronic adjustment and format parts of all the sections involved.
With the external decontamination machine from Steriline, you get a detergent washing agent available if you need to use it. The device has very low downtime and conforms with the GAMP and cGMP requirements.
Robotic Tray Loader
It is a relatively powerful machine with a quick changeover. It has a capacity of around 36.000 pieces every hour and ranges 2R-100H. The device is technically and well-designed for cartridges packing and sealed vials. It has an automatic vial positioning on a plate according to the number of rows you preset. The vials are uniquely arranged in a honeycomb pattern.
For all the vial sizes, there are electronic adjustments to help with that. A SCARA robot positions the frame over the vials and also arranges the vials for the next tray. This machine is also in compliance with the 21CFR Part11 and GAMP guidelines.
Robotic Tub Decontamination System
The robotic tub decontamination is ideal for all tubs and trays. It doesn't matter which kind of tub you have, and it works on two tubs in every minute. A STAUBLI robot handles the tubs. The tub decontamination machine also decontaminates the tubs before they get to the de-liner station. The device is compact and relatively light, meaning it is easily portable. Two people can move it from one point to the other with ease. It can be operated under an ISO8 environment as it meets all the set requirements.
Robotic Nest Filling Machine
This nest filling machine can work on 18 pieces every hour. It is also ideal as it works with all nests with very minimal downtime. The machine can work with applications under Isolator, oRABS, and cRABS. The nest filling machine has a manual or semi-automatic de-bagger station and includes a rapid changeover.
It also includes a vacuum stoppering option and a single-use disposable system. The nest filling line incorporates a compatible nest handling robot referred to as the STAUBLI robot.
For the ideal robotics for your pharmaceutical firm, you could always talk to Steriline. The firm manufactures high quality, durable, and efficient robotics that serve the purpose. All their machines also meet all the statutory requirements on robotics, meaning they are safe for use.