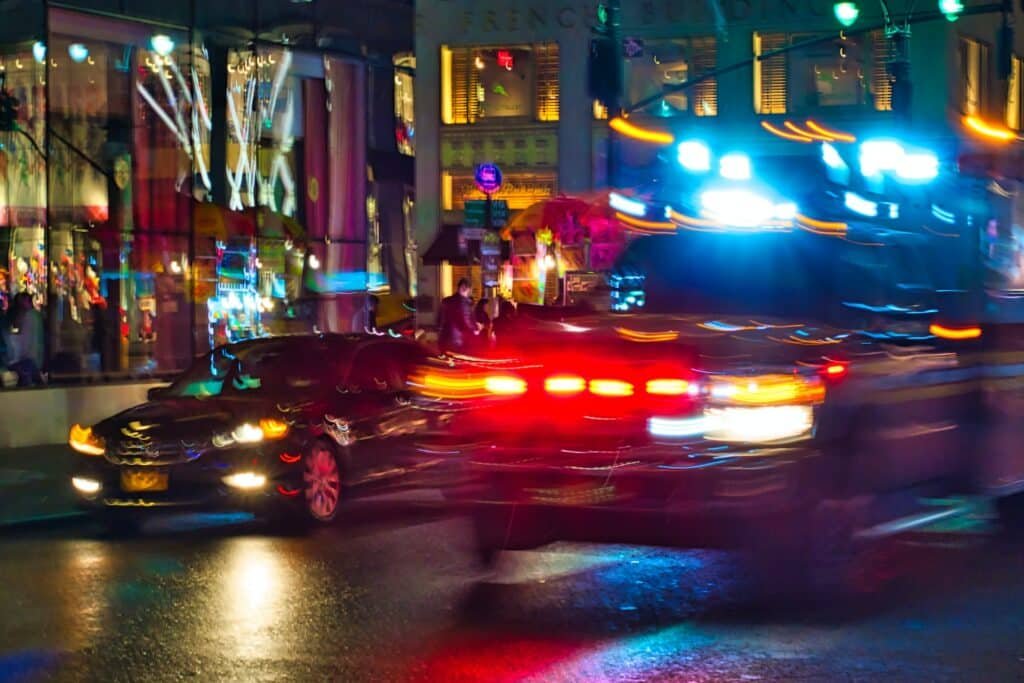 Do you own a vehicle and need an emergency light? Well, Vasa shop is the right one-time shop where you can get the best deals on products such as; emergency lights and vehicle sirens. They have the best road communication products.
History of vasa shop
Vasa shop was founded in the year 2017. Its headquarters are in the Grand Paris region. The company's primary goal was to supply the market with emergency vehicle lights and warning lights of the best quality.
In 2020, Vasa launched their online shop. Vasa shop's mission is to meet the needs of its clients in the mechanical and automotive industry with its best traffic warning products.
Types of Emergency Vehicle Lights
It is essential to have working emergency vehicle lighting while on the road to convey information to other road users and signal others of impending action and avoid getting into road accidents.
Skyline Air S-LED Lightbar: This emergency lightbar from the 911 signal is one of the most significant signals you can find on the market. Features of the Skyline Air S-LED Lightbar include;
It uses modern LED technology techniques for frequency conversion and has an outstanding lighting performance. It comes in two colours and has an anti-cracking material.
It also has a UV-resistant polycarbonate which offers excellent resistance to harsh weather conditions.
It also consists of an aluminium chassis that dispatches the heat generated quickly, increasing the protection of the lightbar.
MU Pro E-LED beacon light: This is a more enhanced and brighter emergency light and gives an excellent distribution of light.
It comes in a set of two unique colours, that is; yellow and blue. It also has an improved rotating of >R65II/R10/SAE/T13/ICAO Annex14/CAP 168. Lastly, it consists of multiple mounting options and different locating points.
Lurker LED Lightbar: This lightbar is almost similar to the Pro E-LED beacon light but has a different measurement from the others. It has an easy module replacement and consists of amber colour only and higher corrosive resistance to protect it from moisture.
It is one of the products that synchronize best with the other 911 products Lastly, it comes in an excellent compact design and coated lenses to protect it from environmental damage.
Why choose Vasa shop for your emergency lighting?
Vasa shop supplies the lighting industry with the best lighting product. The shop is currently the best provider of emergency lighting products in the lighting industry.
Vasa shop offers durable products, therefore, giving customers value for their money. Here are the reasons why vasa shop is the best shop for your emergency lighting;
Long Quality products: As listed above, our products are designed to satisfy our clients' very best interests, hence promoting social trust with what we offer and the client's needs. These emergency lighting products also save you cash as they are affordable and therefore very economical. Vasa uses strict measures when sourcing raw materials as well as in the production unit with several quality checks.
A given warranty: After purchase, Vasa shop provides a warranty for their products if there is any faulty item. When you purchase any of Vasa's products, its specification outlines the warranty given. Note that the warranty only covers the product for the specific time allocated to the product; this is important to note to avoid anyone returning the product past the warranty time.
Adherence to control measures: When it comes to the company measures, Vasa uses rigorous methods when sourcing the raw materials for these emergency lighting. Those materials that do not meet the threshold and standards are done away with.
Fast Easier Delivery: After you have purchased your product, it gets to you on time, mainly 48 hours after the purchase if you are located in the listed locations.
Affordable products: Vasa offers quality products at affordable rates compared to other emergency vehicle lighting providers.
Vasa shop promotions and discount codes.
You have to sign in to the Vasa website to see the price and discounts of certain products. Vasa shop gives different types of discounts across the year.
You can also sign in to your account to be informed when there are discount codes and any deals on offer. Subscribing to the Vasa newsletter allows you to be notified of all their latest discounts and offers.
You can catch some money-saving deals on Vasa during different seasons such as Christmas and Easter seasons, Black Friday, and Cyber Monday, where Vasa offers plenty of discounts on most of their products.
Emergency vehicle lighting is essential for your vehicle to help you communicate easily with other road users and drivers. Vasa shop products are checked and approved by regulators.