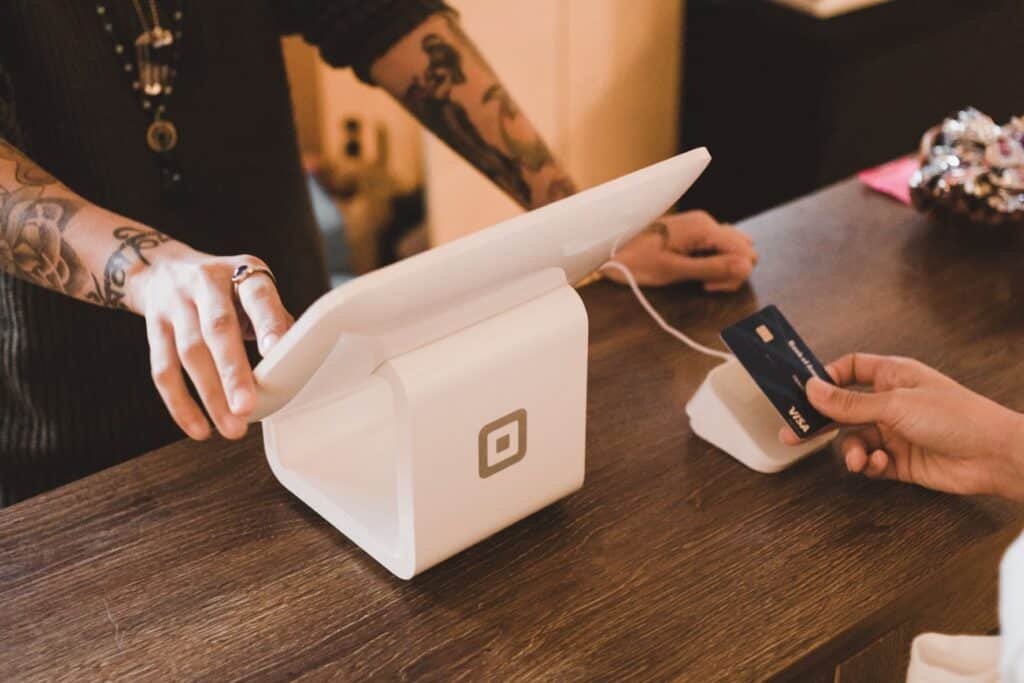 Fintech is a global revolution that has a huge impact on banks and financial institutions. A technology that enables consumers access to financial services without much hassle. It's a transparent, fast, and convenient modern financial platform. Fintech Research Company implements contemporary technologies such as Artificial intelligence AI, online lending investment platforms, blockchains and big data analysis. Fintech (Financial services and digital technology) applies digital technology and innovative tools and services.
Fintech has a significant impact on banking systems. Consumers can access their finances easily without many formalities. There are exclusive mobile apps and online services for investment and insurance companies. Technology is a threat to traditional banking systems. Today consumers prefer fast and convenient services. A service that is disrupting the banks and financial services.
A study in America (2016) shows that 84 % of Americans use Fintech Company services to manage their finances. Research also shows that most people globally use mobile apps and online services to manage their money. The transactions happen weekly or daily compared to the old banking system. Again globally, a large number of people don't have bank accounts. Fintech offers ways for them to access finances without bank accounts. Technology has an option for everyone, thus gaining more popularity.
How has Fintech changed the financial industry?
Smart chip technology
This is a unique digital development that helps in reducing financial loss. The technology comes with EMV on the chip. The smart chip works with a one-time password for every transaction the user makes. This provides security as the code is only valid for one transaction. For a traditional banking system, the user must memorize the PIN or password when transacting. The same PIN system is vulnerable to theft and fraud.
Biometric sensors
Biometric sensors and iris scanners are among the fintech innovations, improving banking services today. The services are eliminating the need to carry plastic cards. Consumers also don't require to memorize their password/PIN. The system makes ATMs secure as no cards or PINs are required to transact. The user needs their fingerprints or eye for verification, and once the system recognizes the account holder. They can operate their bank account easily. The fear of mistaken identity is solved using a micro-vein system, eradicating errors in recognition. Customers don't need to worry about lost cards or forgotten passwords.
Omni-channel and branchless banking
Fintech technology has changed the banking system. Users don't have to visit the bank branch. They can use digital services such as online lending platforms, social media and mobile apps. This has significantly reduced the bank's dependency. Today, most banks reduce their branches and implement the Omni—channels banking system.
Artificial intelligence AI
Fintech is known for using AI for banking services. The system also integrates machine learning to help detect fraud. The digital detection technic provides alerts when activity occurs, or potential activity is about to happen. After the digital detection, a more physical or human investigation takes place. However, detection is becoming challenging as fraudsters are becoming more intelligent. Banks and financial institutions invest in AI technology to curb theft and fraud cases.
Services offered by Fintech companies.
The modern financial world provides different fintech companies such as personal capital, lending club and more. The platforms help users access financial services easily. The fintech companies provide the following services.
Cryptocurrency and Blockchain
Fintech companies have easily enabled users to buy and sell cryptocurrencies such as Bitcoin. Blockchain solutions help reduce fraud and keep the data safe on the Blockchain.
Mobile payment
Today mobile transaction is a commonly used payment method. It's safe and fast and doesn't require any paperwork. Fintech has provided a digital mobile transaction system that helps move money from any part of the world. The service is popular compared to normal banking processes.
Insurance
Insurance technology or insurance uses digital tools to help save and gain from the insurance industry. The fintech companies are working with traditional insurance companies. To help in automated services. The companies can reach more client bases in short durations.
Trading
The trading and investment business has improved with the use of Fintech services. Trading system using the old manual process. Cannot handle big data since the systems are unreliable and unstructured. Fintech services come in handy, providing technologies such as AI. Today traders can invest in large data using algorithms and identify new trends and potential risks.
Mobile banking
Mobile banking is a unique financial solution for many banks and financial institutions. Have implemented and expounded on the mobile banking capabilities. The majority of banks have collaborated with Fintech companies to offer mobile banking services to their clients.
Fintech plays a significant role in the financial sector. The platform offers the same opportunities to small banking sectors and traditional banks. It's not about who is the biggest but who offers quality services. Fintech improves consumers and financial banking services.