Mobile technology is fast becoming indispensable in all walks of life. It's not only a tool for entertainment. The proliferation of smartphone and tablet devices is crucial in more serious sectors such as business and finance, changing traditional practices forever. This article explores the key mobile trends in financial services and general business productivity, improving the efficiency and transparency of everyday tasks.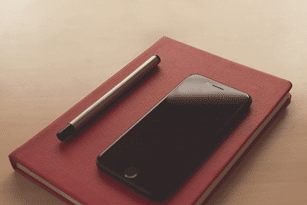 Managing financial investments on the move
If you're someone that likes to compound your wealth and invest in stocks worldwide, there are a growing number of online trading platforms that are 'going mobile'. These platforms that allow retail traders to take a position on the current value of stocks without physically owning them, known as contracts for difference (CFD) trading, are increasingly accessible via mobile apps. Users can 'buy' and 'sell' the price of a stock or asset and make a profit (or loss) if the price moves for or against them. Some apps also enable retail traders to build portfolios of trades that can also be monitored 24/7 on the go via mobile apps.
The emergence of mobile-only banks
The way in which consumers and businesses manage and access their personal or commercial finances is changing. The accessibility and security of mobile apps are helping to usher in a new era of mobile-only banking. Mobile-only banks are essentially digital banks, with no physical branches located on the high street. Customers still receive an ATM bank card to make physical purchases in-store, but they can only use mobile friendly apps to monitor their transactions. According to Business Wire, 15% of mobile bank customers are exclusively mobile, with the other 85% utilising desktops as well as high-street outlets to perform day-to-day banking tasks.
Biometric technology improving security in the finance sector
With increased accessibility and connectivity from mobile technology comes increased risk from cyber-criminals looking to gain illegal access to sensitive data. According to the Data Breach Investigations report from Verizon, more than four-fifths (81%) of data breaches in 2017 were a result of stolen or inadequate password combinations. Cyber-hackers have increasingly sophisticated methods to obtain these password credentials using phishing and man-in-the-middle attacks. Another reason why cyber-criminals find it easy to obtain passwords is that users tend to base their passwords on information that others can easily obtain about them. Whether it's their place of birth, mother's maiden name or favourite football team, it's data that hackers can discover via social media if necessary security provisions aren't adopted to shield personal information from non-friends or followers.
To improve the security of mobile banking accounts, and to provide enhanced customer convenience, some of the most innovative banks have since opted to roll out biometric security technology to millions of its customers. HSBC and First Direct are two of the most recent exponents of such technology, which uses more than 100 unique identifiers to identify and approve users, based on a user's voice, cadence and accent. Touch-based fingerprint sensors have also helped to ease data privacy and security concerns. Meanwhile, facial recognition technology has also helped improve the onboarding of new mobile banking customers, as well as the time is taken to access existing mobile accounts. Facial recognition is now increasingly part of the know-your-customer (KYC) process, matching a customer's live image to their government-issued photo ID.
Mobile business apps reduce overheads and save time
Away from the finance sector and dipping into the productivity and efficiency of new-age small businesses that are increasingly mobile, agile firms are utilising mobile tech to keep a lid on overheads. With apps allowing staff to submit work on-location, reducing travel costs associated with transporting to and from offices, firms can also limit costs associated with the maintenance of hardware such as photocopiers and printers that get less useful as a result. Enterprise-level mobile apps can also help to improve productivity, with the chance to monitor and alter to-do lists, assign colleagues tasks and interact with one another no matter how many miles apart they may be.
Almost all the clunky processes and workflows in business and finance are being replaced exclusively by mobile interfaces. The onus is on well-established businesses to follow suit and avoid being left behind by competitors due to obsolescence.