Becoming a successful businessman is not an easy task but it's still quite possible to do. Success comes with innovation, quality service, and the desire to make something better than competitors. The global market is open to many interesting business ideas, which can change the world of tomorrow. There are still some spheres of business that do not lose their popularity but only increase it. One of them is the entertainment industry for adults, which survived all the existing crises. What makes adult entertainment so successful? What lessons we can learn from it?
1) Anticipate the Wishes of the Customers
This is the main rule for the adult industry. The development of adult entertainment is presented by a huge variety of online content, including romantic novels, videos, live streams, and online games or enterprises. Everything that the customer may require is anticipated by the industry.
2) Adjust to the New Reality
Once the adult industry made a decisive contribution in wars between VHS and Betamax, and then between Blu-ray and HD DVD. Then the industry became the pioneer of Internet streaming, and now it is mastering virtual reality devices. Every time adult content turned out to be a sudden factor that the technology creators have not taken into account. It was the reason why it put someone to the very top, while others trampled into bankruptcy.
3) Be the Engine of Progress
Adult entertainment has become one of the main engines of progress at the times of the early Internet. The owners of paid adult sites were among the first to develop software for online payment and became pioneers of video chat and streaming. For example, in 1994, a Dutch company "Red Light District" was one of the first in the world to launch streaming video on its website. Please note that it happened 11 years before the advent of YouTube.
4) Learn the Tastes of Your Customers
All the fantasies in this universe are divided into clear categories and the names of the videos are just a mixture of search queries. In this way, IT experts can understand the preferences of their users with mathematical precision. If some topic is gaining popularity among users, the company quickly creates new trending content, shows it for free, and then sells paid subscriptions.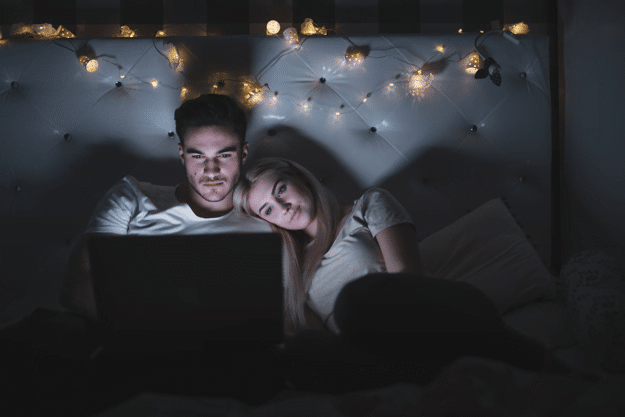 5) Try to Monetize Everything
Every company in the industry tries to monetize as many services as possible. For this purpose, they offer various subscriptions, paid content, and extra services. There are a lot of legends about the cash flows in the world of adult content: for example, the industry's total income exceeds Microsoft, Google, Amazon, eBay, Yahoo, Apple, and Netflix in total.
In the end, it is clear that there are a lot of things that could be learned from adult entertainment. However, the five tips listed above are universal and can be used for any type of business.