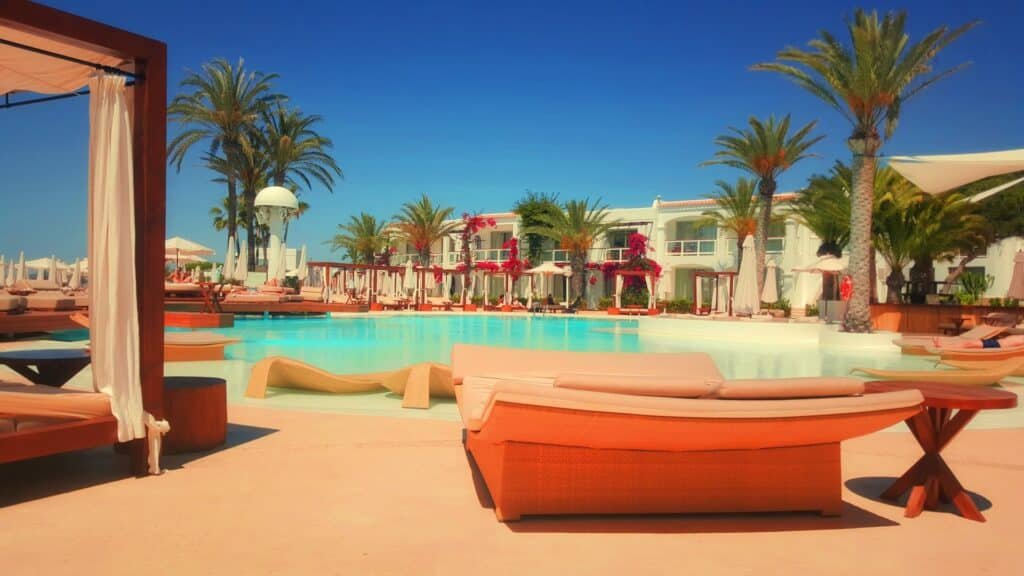 Revenue managers for a long time had every element of success historical data, reliability, and demand that can be forecasted with great accuracy, proven price strategies, establishment market segments, and apt business intelligence. However, the COVID-19 pandemic has changed it all. Revenue management needs new approaches, tools, and new innovation.
In this article, we are going to take a look at the hotel revenue management trend in 2022.
Channel Managers
If you are interested in seeing how a channel manager can help you with your hotel business, or if you have questions regarding the services, we are here to provide you with additional information. If you want to take your hotel business to the next level and manage all of your social media channels yourself, there are many pros and cons. While it might seem like a good idea, there are risks of damage to your brand if you're not careful. Channel managers can be very helpful when it comes to running a hotel, but they are not all created equal. For example, an older technology channel manager may not have the ability to manage your new mobile app, or any of the other new things that are coming out in the future. Make sure you find a channel manager that has some experience with today's technology so they will be able to help you adapt to change as well as stay up-to-date.
Cost of Distribution
If the demand is low, the distribution cost becomes critical. Revenue managers need to work on shifting share from OTAs to brand.com. It is important to drive traffic to the hotel website but that is not enough. Don't forget conversion is the key.
The emerging technology trends will help in segmenting traffic and targeting customers of the website with customized offers while prompting them to book directly. The online portals also allow automatic room tariff negotiation. It enables customers to suggest the stay price and use a demand-driven approach when it comes to the price.
Data Visualization
With data visualization, hotels can have access to a large amount of data. It helps in communicating complicated information in an effective manner. Professionals can now find the core meaning of the big day by showcasing trends, patterns, and correlations in a visual aspect.
Hence, it will give new insights letting revenue managers understand the main components that drive demand and revenue. Current BI tools combine internal and external data. Thus, revenue managers can easily adjust to improve performance.
Reporting
Getting routine reports ready for your revenue management team might take some time. Data visualization and business analytics tools are changing the hospitality industry in different ways with their capability to process and analyze data rapidly, create reports, and integrate them into a single platform.
Forecasting
The pandemic has made data reservation obsolete. Hotel businesses can't expect the same kind of demand or booking patterns after the pandemic. Revenue managers need to give more importance to short-term trends when they create forecasting. Also, forecasts have to be updated often due to rapid fluctuations in demand.
Travel intent data is of great significance when you create forecasts. Revenue managers have to combine the data using short-term booking trends and books for developing an accurate forecast. Hotel and flight searches and searches for the site of the hotel are included in the traveller intent data.
Changes in Booking Behavior
One of the major changes in revenue management is reserving hotel services using a short lead time. This is the reason hotels have limited time to prepare for a guest visit and it is completely understandable. It happens due to the inability to have long-term plans. This might not change until the pandemic ends. You also have to keep in mind that guests like longer than usual stays. It is something you need to consider when you plan on upselling or room restrictions.
However, the other aspect is a cancellation. Until the pandemic ends, guests will look for free cancellation at any time. It is mainly due to the restrictions that are being imposed by every country's regulatory bodies. Thus, you should offer flexibility in this aspect. When you accept reservations, you should learn about the channel: where your guests are travelling from and what services they are looking for. It gives out a positive message to your guest. Your guests might require additional services that will influence your revenue offering ancillary revenue.
High Volatility Demand
As we are discussing revenue management trends of 2022, we know that it is going to be dominated by changes. Past pandemics have lasted for 1-3 years. Hence, we can expect to experience more restrictions. Thus, hotels need to consider the country of origin of the guest into account. Presently, domestic guests are more preferred than international ones because they will not bear any consequence of closed borders.
Later, domestic tourism might prove to be highly profitable. Another important factor is the region of origin of the guest inside the country. In case there are more guests from a particular region, you can prepare a dedicated advertising campaign. It should include details on safety measures as guests tend to be sensitive to them these days. This is the reason guests might opt for remote hotels. In case you are not running such hotels, make up for it by using the right modifications to the safety measures of the hotels or presenting an attractive offer. Collecting data is in high demand and you need to go into the details.
New Sources of Data
Apart from collecting data on your competition, you also have to collect data on your surroundings. These days' hotels are collecting data not just from the previous source but also from global and local news or governmental regulations or decisions. The growing pace of changes can lead to misunderstanding. It is noticeable in industry forums that have become busier than before.
Nonetheless, it is good to collect data from dedicated websites specializing in the analysis and interpretation of data. In the next 12 months, the most important information will be related to the nations with pandemic zones and open borders, particularly in regards to regions where the hotels are placed. Thus, you should constantly collect new data and analyze its credibility.
Bottom Line
Even though the pandemic is still surprising us, the above-given trends are the most realistic ones. Staying at the top of these trends will help in understanding the customers and maintaining the revenue stream.