The term big data has been floating around mostly since 2008, and it refers to extremely large sets of data that can only be analyzed using dedicated computer software to reveal patterns, trends, and forecasts in human behavior and preferences. In business, big data is also used to define the data analysis process for both structured and unstructured data and its application to meet specific organizational goals. Only recently did tech companies discover the massive amounts of data left behind by consumers on sites like YouTube and Twitter, and the potential benefits this data carries.
Below is a case study and some of the ways in which the online gaming industry is using this massive volume of data to meet its objectives:
Case Study:
This case study will clearly illustrate that you do not need to be a Fortune 500 company to leverage big data to grow your business to incredible heights. Wargaming is one of the most notable players in the Massive Multiplayer Online free-to-play market, on console, mobile, and PC. Here are some stats to show the vastness of its market share:
Has a user base of over 150 million
Three of its main titles, World of Warships, World of Tanks Blitz and World of Tanks trigger around 550 million' events' daily.
Players are spread across different time zones in Europe, CIS, America, and Asia
Over 4,000 employees distributed in 15 worldwide offices
Deals with over 3TB of raw data daily
Warcraft is one of the pioneers in the freemium business model that lets players enjoy high-quality games for free, but generates revenue from in-game purchases. They also generate income by selling players items from their online stor.80% of the 150 million players play the games at no cost; Wargaming principle focus is to offer its players an excellent gaming experience and increase Lifetime Value.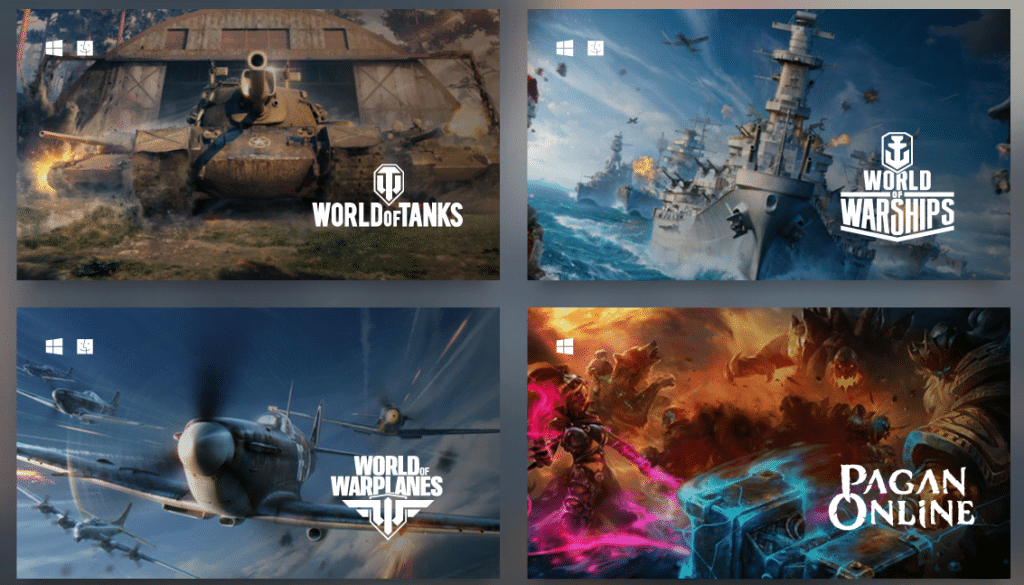 Big data was a game changer for Wargaming
To provide the players with the best experience and optimize business, Wargaming invested in a Data Analytics solution. Their suite consisted of Oracle RDBMS for the summarized information database and KPI reporting and Cloudera Hadoop for the data reservoir. As soon as the system was implemented, Wargaming used it for two significant purposes:
Historical management reporting and game analytics
Real-time communication and recommendation system that allows the developer to interact with the player within seconds of completing a battle
The results that Wargaming accrued from their systems are as follows:
5-10% Improvement of LTV for players through the personalized real-time communication system, compared to the non-personalized interactions. This improvement meant more profits for the company.
The use of machine learning enabled them to run about ten marketing campaigns simultaneously, as a human marketing expert can only handle so many.
Wargaming's success in the application of big data and data analytics has been used as a success study for many online gaming companies today. Below are other reasons why you should consider applying big data for your online gaming business:
To obtain valuable information for a successful online gambling business
Every business, regardless of the field it is in would benefit from both inside knowledge and relevant, timely updates on what is happening in its external environment. Big data provides the online gaming companies with reliable information about their competitors; their marketing strategies, gameplay, players, among other necessary information that may help them craft a formidable counter plan.
Big data also provides insights into what today's online gambler wants, current gambling legislation and regulations, and the best advancements in casino software development. With the right big data analytical software, an online gaming company stands a better chance at remaining competitive and offering clients the best possible user experience.
To get a better profile of its customers
Every online gambling company wants to get new clients while retaining the existing ones. This is why their marketing departments need to use big data to obtain current information about their clients and tailor their marketing campaigns accordingly. Another important aspect is the need to make casino games and offers more suitable for the company's clientele and create targeted ads. Such information that is readily available on the casino system includes:
Full details on the clients' activities on the site; pages visited, links clicked, comments left, and total time spent
Communication among other players; the degree of interaction and how often
The total amount of money spent by the average client
Full winnings and losses stats
Player response to bonuses, promos, and discounts
Frequency and quality of customer support usage
Social-demographic info (gender, age, education level, occupation)
when are there likely to be more players making large deposits, and how much they can expect at the end of each month
Better customer service
All effective online services and software should have an equally reliable team of customer service experts at the ready to assist clients. Big data has enabled online casinos to make their customer service function more automated. The use of chatbots and big data ensures quick, relevant, and helpful answers to every client's questions. A combination of AI and VR has proved to be the best alternative to providing dependable customer service and user experience.
To create more realistic odds
Big data analysis helps online gaming companies to adequately analyze previous games and establish clear winning patterns to set better odds. Their clients feel that online bookmakers do not offer a more personalized service; and one way of personalizing their services would be to include tailored odds, targeted push notifications, and exclusive offers.
Determine Player Patterns in Casino Games
Big data is used very successfully in analyzing how players behave depending on the games they play, if they win or lose, the size of said win or loss and the actions they take during any game play session. With this data an online casino can predict which players have a chance of becoming VIP's and which players have a gambling problem. It also makes it easy to determent the types of no deposit bonuses and loyalty promotions that are working and generating the best NGR. There are many sites using big data daily to constantly enhance their offering and at the same time offer a fair and regulated product.
It helps players predict game outcomes better and lay more successful betting strategies
Online gaming companies are not the only people who gain from using big data. The more experienced gamers use big data to lay their playing plan to increase their chances of getting more money. This is especially important for the professional sports betters who rely on betting for their livelihoods; big data provides them with data sets that help them to compare the tactics and players of opposing teams. Big data helps the professional sports betters make predictions that are accurate over 90% of the time.
So, the fuss is real
Big data provides the tools that gambling businesses need to run profitably and efficiently. The proper use of such data can significantly boost your profits and increase your chance of making the right strategic decisions.