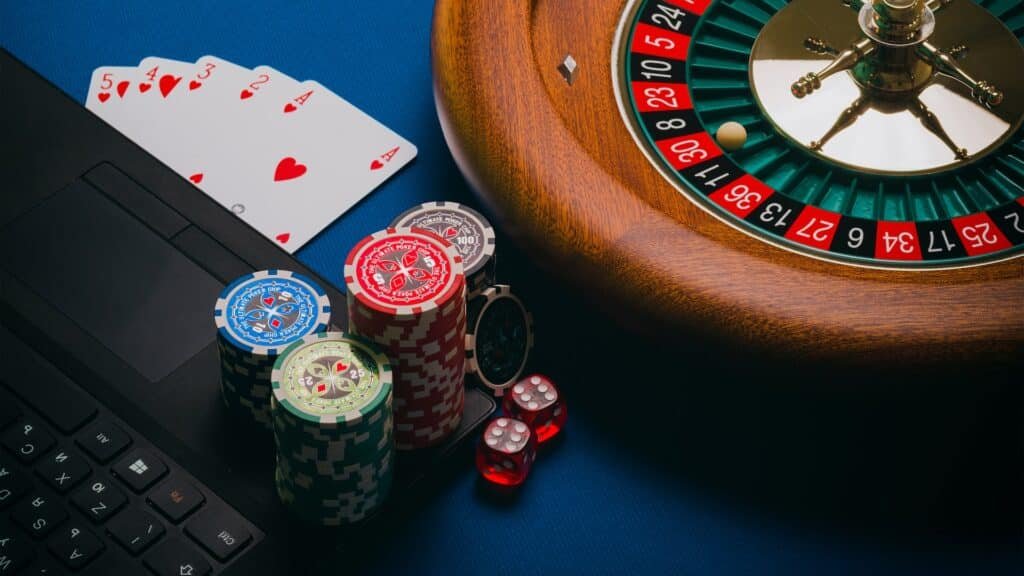 Gambling follows mankind, its existence is dating way before written history. The first evidence we know about leads us all the way to the palaeolithic period and old Mesopotamia which was the origin of the earliest six-sided dice. 
Today, it's spread along and across the world. We have it on all seven continents, and while some countries like Ireland are more famous for their gambling passion, in others if they do it, they do it behind the scenes.
And while it may have nothing to do with games of chance but with the hardworking miner history and success-driven character of the Irish people, "The Luck of the Irish" expression also became the symbol of gambling luck in Ireland, and beyond. And knowing that playing games of chance are one of the favourite pastimes in Éire, this idiom fits very well. Let's see how the gambling industry is standing on the island. 
Gambling in Ireland
Globally, the gambling market grew from $287.43 billion in 2021 to $456.61 billion in 2022 at a CAGR of 58.9% and is expected to grow to $840.20 billion by 2026. This demand is highly driven by changing consumer habits that are relying more on online gambling solutions instead of straying into the local casino.
The state of gambling in Ireland is following the same trend. The market worth is estimated at around €1.3 billion per year with significant growth predictions. €318 million out of these revenues comes from lottery and bingo, €134 million comes from casino machines, and €315 million from gambling and betting in traditional venues.
This fits well with the NACDA report as most of the population (around 56%) plays lottery games on a regular basis, while 35% partake in this activity at least once per year, while betting at bookies is reserved for 15.3% of them.
Today, we can also witness a big shift in gamblers' habits so that more and more people are moving their interests from land-based establishments to online gambling studios. This has been introducing a totally new direction in the gambling world.
Online Casino Legalisation Significantly Contributed to the Gambling Industry in Ireland
Online gambling was illegal in the country until 2015 but now plays a big role in the gambling industry in Ireland. Its estimation comes to around €220 million – a  big turnover for the Éire's government. Also, a relief after the COVID-19 restrictions and land-based casino financial cuts and losses. 
Consequently, the progress the online gambling studios are making alone threatens to completely overtake already stumbled traditional venues.
These studios are taking smart moves by investing in digital technologies and turning to the best developers on the market in order to gather their games – and according to Irishluck, Ireland gambling & casino authority, developers that fall into this category are NetEnt, Evolution, Playtech, Play'N Go, IGT, Big Time Gaming, Evolution Gaming, and Microgaming. Big names.
These providers are also known for investing in 'fairness' as they pay attention that their RGns and algorithms are always working smoothly. And some of the currently biggest players in the Irish market are Ice Casino, Doggo Casino, Casumo, HappySpins Casino, and many more. No need to say that they are covering all popular games, all the way from slots, poker, and blackjack to keno and live dealer games.
In the end, the ace up their sleeve is the convenience with which users can indulge in these casinos. Being as comfortable as leaning back in their favourite chair in their home and joining a casino with just a tip of a finger instead of going long way too crowded and loud land-based venues sounds like a winning combination for the Irish online providers. Seems like the future is bright for them. 
Finishing Lines
Irish people are known for their gambling passion. While land-based establishments have been on shaky grounds recently, online casinos have been putting large contributions to the overall growth of the Irish casino market. Since the bill that legalized the online casino market passed in 2015, the gambling industry in Ireland opened the doors to its sure victory.