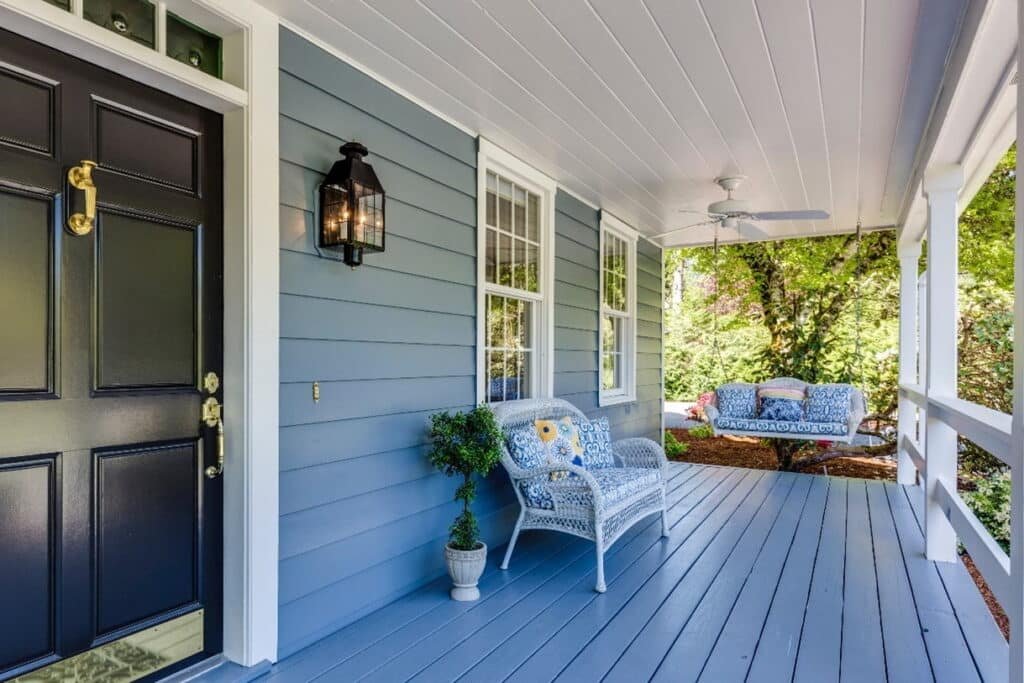 Several things bother me about my neighbours. However, and I concede, that a tendency to always need a cup of something – while annoying – doesn't actually threaten the idyllic nature of our Elm-lined street, and so, I remain neighbourly. What about your neighbours, though? 
The Problem
By now, we know that "fundamental to the American dream is homeownership," NRIA, and as the local housing market trends (especially in the northeast right now) – it is clear that there is no time like the present! There are new developments breaking ground every day. Moreover, even prominent investment managers like BlackRock recognize the value of homeownership in the 'burbs as long-term investment potential. In fact, on their website, they state: "real assets represent one of the fastest-growing segments of the alternative-investments market, which includes hedge funds and private equity."
However, Derek Thompson is quick to point out that right now is "a time of maximal desperation in the U.S. housing market." While the market trends are favourable for investors right now, it is a nightmare for the average homebuyer. In Atlanta, for example,  there is such a need for housing that sellers are overpaying and "courting" sellers in unprecedented ways. 
So, why are behemoths like BlackRock capitalizing on the American dream at the expense of the American individual?
Here's the problem, it's your NIMBY – not the behemoth, and let me explain why. Right now, new builds and specifically single home construction units are at a complete dead-end. This means that we need to be thanking (maybe even encouraging) companies like BlackRock to take these homes, the ones no one wants, off the market.
Let's remember what happened in our communities after the last housing bubble. One of the hard lessons Americans learned was community blight, and community blight is the greatest danger to the average American homeowner. According to HUD, home "vacancies…reduce tax revenue for local governments, which respond by reducing public services and functions such as code enforcement, making the area less attractive and fueling further population loss." Additionally, "buyers have difficulty obtaining mortgages for homes in neighbourhoods with blighted properties and low sales because of under appraisal."
Circling back to the trend noted by NRIA, if the behemoths are purchasing vacancies, why then is new construction on hold? And here is where that NIMBY neighbour is responsible. For a while, with almost none the wiser, NIMBY neighbours everywhere have been at fault for taking "millions of units off the market for owners and renters alike—by blocking construction projects in the past few decades" (Atlantic). 
Your NIMBY neighbour is the guy afraid of change, the dude who is so short-sighted he votes against new construction because of the noise. Your NIMBY neighbour baulks at the idea of community rejuvenation projects because they challenge his status quo. 
The Solution
Armed with this information, it's time for you, the individual real estate investor / potential homeowner / current homeowner, to start thinking like the behemoth. When behemoths swoop in and buy up all the vacant houses, they turn around and become landlords in your community. The behemoths turn single-family homes into multi-family rental properties. Sometimes, the behemoths maintain single-family residences as single-family and rent them that way too. However, the behemoth does it; it saves your investment in the American Dream in the long run. In addition, the behemoth saves your community from the inevitable blight that vacant, unwanted homes encourage. According to WolfStreet, "investors are buying in a red-hot housing market, paying sky-high prices, even as rents are a mixed bag." Investors like BlackRock are doing this because they can afford the long game as real estate investors and landlords, which is to your neighbourhood's benefit! 
So, as I see it, you have two choices. First, challenge, do not capitulate to your NIMBY neighbours and save the investment you made in your American Dream. Or, invest in a behemoth yourself and or become a small landlord on your own and reap the same rewards. NRIA is quick to suggest and remind the average homeowner wanting to protect their investment that "the profitability of purchasing pre-existing unwanted homes is directly correlated to groups of homeowners seeking to obstruct new construction in their neighbourhoods."
It's your neighbourhood too! So, don't let the behemoths be the only ones to capitalize on the shortsightedness of your local NIMBY neighbours.
In Conclusion
If you are the average American homeowner, the investment in the American dream, i.e., your family's home, is your greatest asset and is the concrete representation of your life's hard work. If that describes you, GET TO KNOW YOUR NEIGHBORS NOW! Is your neighbour like mine, a constant borrower, or is your neighbour preventing your community from flourishing and growing? If your neighbour is like mine, lend them the cup of sugar and smile and wave each morning. However, if your neighbour is a NIMBY, action is warranted.
If you have the money to invest, you can model yourself after the behemoth or enter one through a REIT (real estate investment trust). And of course, don't discount becoming a small landlord yourself if it means saving your neighbourhood. If you don't have the money to enter the market as an investor, challenge your NIMBY neighbours when they oppose new construction or community rejuvenation attempts. Paramount to everything is protecting your American dream at all costs! 
You don't have to move if you live next door to a NIMBY; you just have to be educated and prepared to recognize the potential in your neighborhood the same way these large investment firms have.