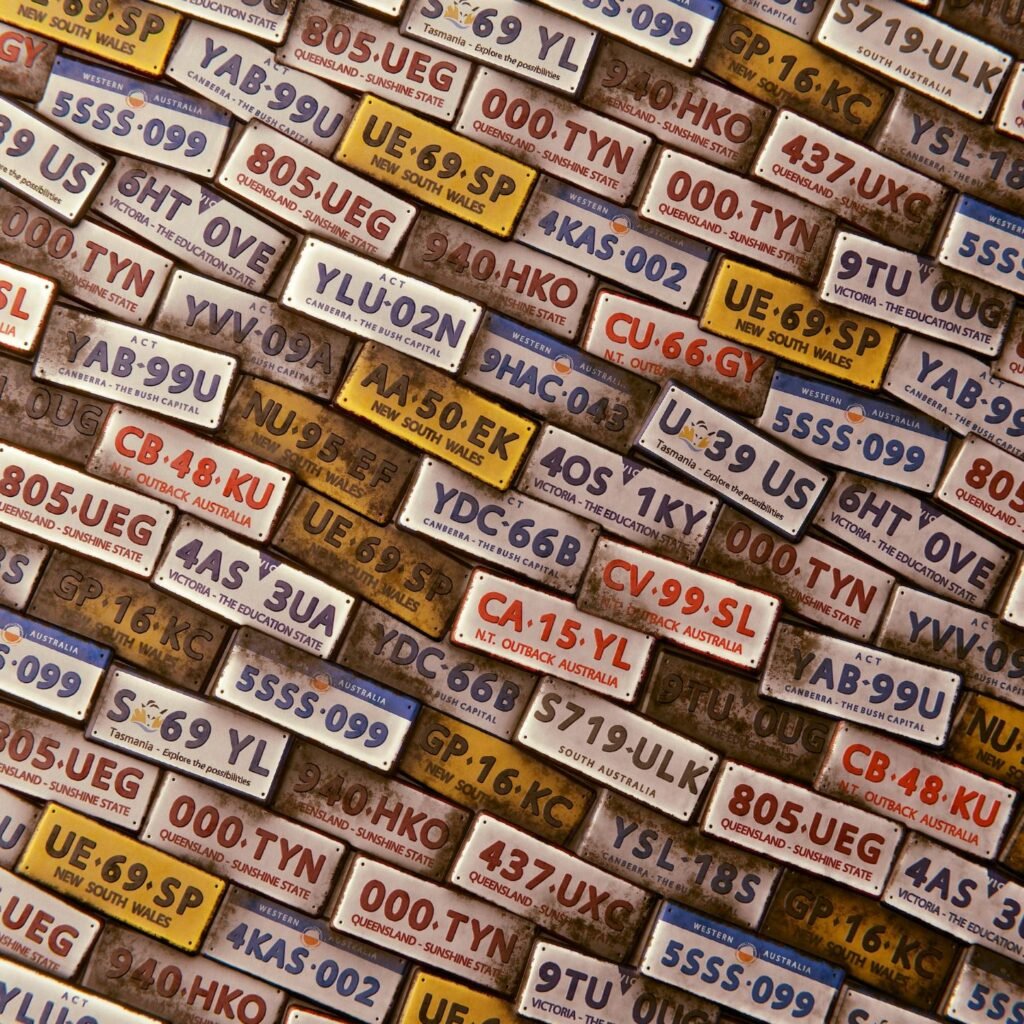 A custom number plate can be a great ego boost and makes it easier to identify your vehicle when you're out, but it can have practical implications for business owners. If you offer a product or service and you're looking to grow your business, incorporating your business into your number plate somehow is an excellent way to begin. Some business owners see dramatic upticks in calls due to this one simple and unique trick! 
Brand Recognition
One of the most important things as a business owner is to get your name out there. Brand recognition is the extent to which a customer can correctly identify a product or service based on one viewing of its logo, packaging, tagline, or advertising campaign. It requires the customer to tap into past experience; many business owners see success with long-running advertising campaigns that incorporate catchy tunes, eye-catching logos, or memorable catchphrases. When a customer encounters these memorable triggers on the radio, television, or elsewhere, they will remember your business. If your brand has a motto or catchphrase that can be easily transferred to a number plate, you can use it as a brand recognition tool. 
Inexpensive
Personalised number plates will come with a cost that depends on several different variables. Prices rise with the popularity, clarity, and precision of the name you choose. Shorter number and letter combinations are the most expensive. To know the exact cost of your chosen number plate combination, you'll need to do some research; however, the expense of purchasing a personalised number plate will generally be significantly less than many other advertising strategies. Think of your number plate as a one-time expense that will yield returns for your business! Get one for your vehicle with Carreg, suppliers of personalised number plates in the UK.
Mobile
Advertising can be difficult, especially if you are trying to keep costs reasonable. A personalised number plate is a perfect solution: it's short, clever, easily recognized, and – best of all – mobile. Wherever you drive your vehicle, that piece of branding goes too. Park your vehicle and enjoy increased visibility wherever you go.
How to Personalise Your Number Plate
If you think that a personalised number plate is right for you, decide on a budget first. You'll be working within that budget as you decide on the letter and number combination for your plate, so it's a good idea to settle on a preferred budget first. Next, choose the theme you want to work with. If your business doesn't have a motto or catchphrase, a combination that is relevant to your business will work. Next, place your order. There are a number of plate dealers throughout the UK that can help you with this process. A reputable dealer like TopReg will help you choose the right number, place your order, and ensure that it is allocated to your vehicle. If you don't have a vehicle yet, you can still choose your number and store it on retention until you are ready to use it. 
If you are looking for a creative, unique, and cost-effective way to grow your business, a personalised number plate is an excellent choice!