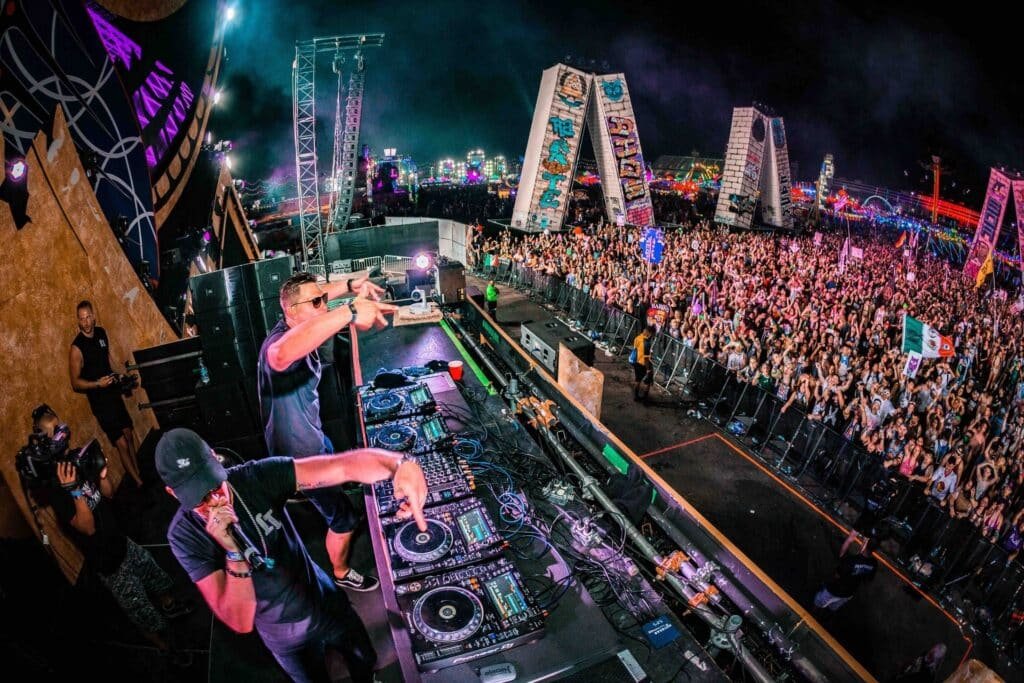 Music festivals have undoubtedly become big business in recent years, generating massive revenues for people in the industry.
The point is perfectly highlighted by the 2022 Glastonbury Festival, which will attract around 210,000 music fans to Somerset this week.
To put that into perspective, that is around the same number of people who live in Milton Keynes, according to recent research by Betway.
While the origins of music festivals date back to ancient Greece, most modern outdoor music events have their roots in Woodstock.
The 1969 event has an iconic place within popular culture, and the communal spirit it generated still exists for festival-goers today.
However, while festivals are all about the music for fans, they are also extremely big money-spinner for organisers. 
Coachella, one of the most popular festivals in the United States, grossed a whopping $114.6 million in 2017. This made it the first recurring festival franchise to earn more than $100m.
One of the biggest drivers for the growth in the popularity of festivals has been the significant change in the way people consume music.
With streaming services such as Spotify now dominating the landscape, sales of tickets and merchandise now account for the majority of fans' outlay on music.
Artists have also changed their focus away from record sales to concentrate on making money from live concerts and merchandise sales.
Many music acts focus heavily on festival appearances rather than organising their own tours, as the money they generate can be much greater.
However, while many festivals have become corporate behemoths, some still strive to remain true to the values they have worked hard to establish over the past few decades.
Glastonbury undoubtedly falls into that category, offering more than 100 stages featuring the most diverse line-up of any annual music festival.
Since 2000, Glastonbury has paid over £1m to local good causes and charities. Organisers have also used local businesses whenever possible.
There are many trading opportunities for local residents at Glastonbury, with restaurants, pubs, shops, garages and other trades all enjoying a hike in revenue during the event.
Having the festival as part of the Somerset's portfolio of attractions raises the county's profile and boosts tourism during the rest of the year.
Festival income underwrites the Musical Extravaganza held at Glastonbury Abbey, which has brought further revenue into the area since its inception in 1996.
This year's event features a headline performance by Paloma Faith, highlighting the pulling power of the Glastonbury Festival brand.
Somerset's November Illuminated Carnivals also benefit from the festival as it provides the opportunity to raise vital funds during the event.
The Carnivals provide entertainment for more than half a million people each year and account for more than £30m in tourism.
While not every festival is committed to giving back to the local community in the same way as Glastonbury, it is easy to see why they have become so lucrative in recent years.