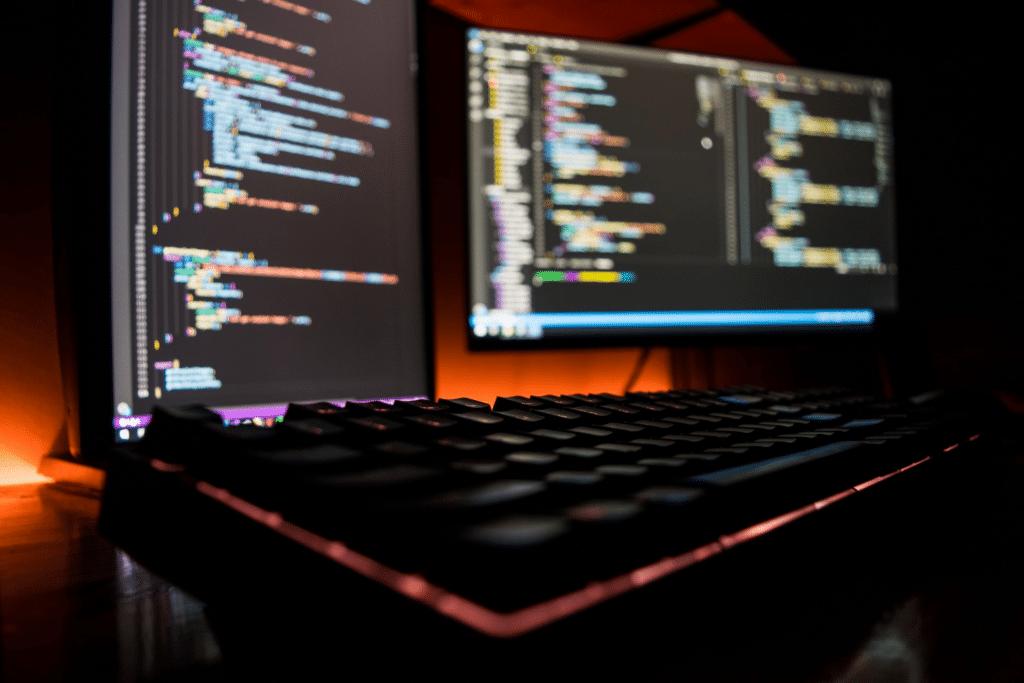 Many people now engage in sports betting, as the emergence of iGaming websites has made betting easy. It has also caused remarkable growth in the gambling industry. In 2021, the size of the worldwide online gaming and the betting market was $61.5 billion. This growth is partly attributed to the convenience of online betting, especially mobile betting.
Meanwhile, placing a successful bet goes beyond just a few clicks on your device. Several sophisticated online gambling software providers work together to enable that. Although most people overlook betting platform software, it influences your gambling experience positively.
Nowadays, top bookies cooperate with solid software solution providers to create better user experiences. The quality of the betting software determines the quality of the platform. Hence, the need to have reliable betting software. How, then, can you create excellent betting software? Read on to get your answer.
What Exactly Is Online Gambling Software?
Online Gambling Software provides broad betting options to bettors by granting them easy access to several sports events, leagues, and markets to help them win. Online gambling software powers the entire betting activity on a betting site. Markor Technology is an example of a top gambling and sportsbook software solutions provider.
How to Create an Online Gambling Platform Software?
Before creating a top-notch betting platform, there are certain steps that must be properly followed when creating online gambling software. Although it might seem difficult, you need to get it right to make your bookmaker rank among the best. These steps include:
1. Design a Business Plan
Planning is key to success, and creating top gambling software is no exception. It is essential that you design an adequate business plan; this will guide your steps and make each stage of your betting software development less frustrating. A properly designed business plan involves market research, business model building, and a suitable marketing plan.
It is crucial to study your market trends and understand the top players in your industry and their techniques because it will help you to gain success on gambling business. Also, design a market model to know the cost of your project, and make sure you include your customer value proposition.
Building a solid marketing plan is also essential. You will meet the top betting software providers in the market; a solid marketing plan will determine your survival.
2. Study the Licenses and Certifications
The next step after a proper business design is to study the licenses and certifications. The betting industry is highly regulated, and many nations that legalize gambling always require strict adherence to gambling laws. It is essential to know these legal requirements and devise proper plans to follow them. The United Kingdom Gambling Commission and the Malta Gaming Authority are two of the most important gambling regulatory bodies.
3. Develop Your Online Gambling Software/Website
Follow the processes below to develop a top online gambling platform successfully:
Wire-Framing
Firstly, create the skeletal framework of your gambling website. It is the first step of any website design and is also called a screen blueprint. It involves drafting your navigation system and the components of your interface. A screen blueprint should go in line with your gambling site objectives.
Design
It is time to actualize what you sketched in your screen blueprint on an actual website. Ensure you employ competent developers to design an impressive website interface that is of top-notch quality. An excellent user interface goes a long way toward attracting bettors.
Development and API Integration
The Development and Application Programming Interfaces (API) are the heart of your online gambling platform. The development phase is divided into front-end and back-end. At the back-end development phase, the logic behind your gambling platform is developed. The developers will also create APIs that will make the adoption of your software by many third-party services easy.
Develop Your Online Gambling App
At this stage, your developers convert the website design into your preferred programming language. Both front-end and back-end efforts are required to convert your design into code format.
Testing
Conduct exhaustive tests on the software of your gambling site to discover any errors or bugs during the development process. This phase is essential. Ensure your software engineers test whether the actual product matches the predetermined requirement. Any bug or variation discovered should be analyzed, filed, and fixed by the development team.
4. Integrate Essential Security Protocols
Security is fundamental to an online gambling platform. More importantly, handling money online requires all available safety methods. Your online gambling platform software should have robust security. The following protocols are essential to your betting site's security:
HTTPS: HTTPS provides a security level between your gambling platform server and your users to protect their data from being hacked. Tools like Cloudflare can repel an attack on your betting website.
DDOS Attacks: ensure you prevent cyberattacks from malicious IP addresses. You can install plugins like 'fail2ban' to eradicate the chances of DDOS attacks.
2-Factor Authentication: integrate Multi-Factor Authentication techniques for administrators and customer access to repel malicious attacks on your betting platform.
Essential Features of an Online Gambling Platform
Although many features can help your betting site rank among the best bookies. We, however, listed some of the best features below:
Make sure you have a comprehensive admin dashboard.
Your gambling site should cover many sports.
Ensure that your registration process is smooth.
A betting accumulator feature should be available on your gambling site.
Make sure proper risk management features are in place.
Many payment and withdrawal methods are essential.
Ensure your site has an excellent user interface to foster a great user experience.
Conclusion
Bettors mostly overlook online gambling software, but it is the bedrock of any website. Excellent betting software powers the top betting sites. This guide, on the other hand, has talked about creating the best online gambling platform software. Follow the steps and watch your website attract and retain bettors.