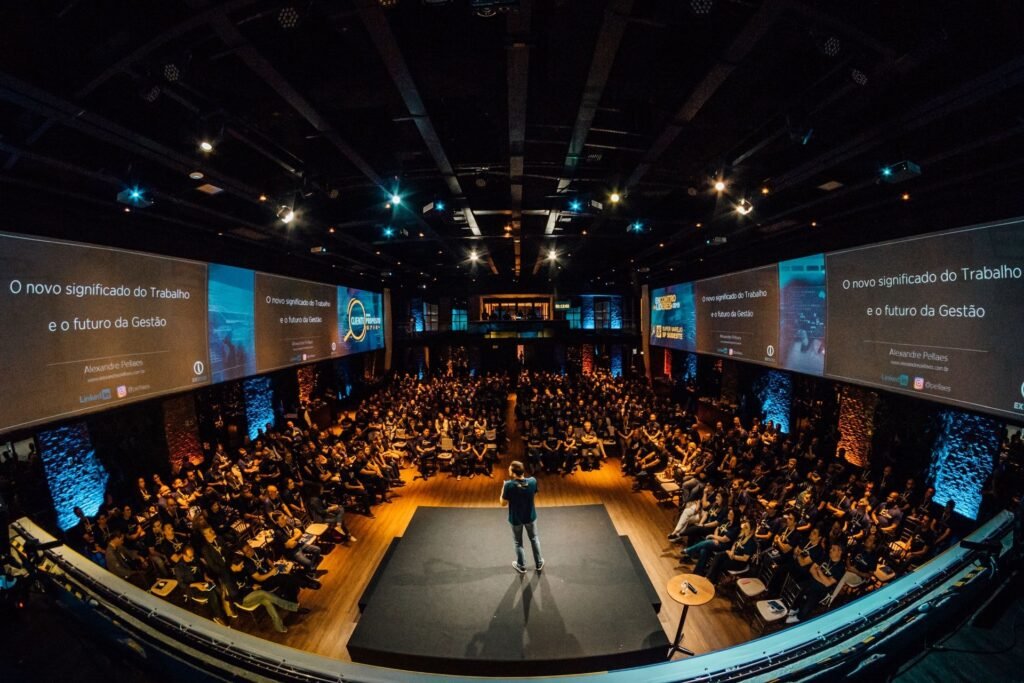 Industry conferences are a valuable opportunity to learn about new technologies, meet new people, and ultimately improve your business. For example, you might attend a virtual fleet management conference to learn more about fleet operations management best practices, software, and other developments – and you'll have the chance to meet tons of like-minded professionals in the process.
So how do you find the best industry conferences in your wheelhouse? And how can you get more value out of the conferences you attend?
The Value of Industry Conferences
What makes an industry conference the best? And what does it really mean to get the most out of that industry conference? To understand that, you need to know the most important reasons people attend conferences in the first place. These are some of the most common:
· Knowledge. Industry conferences are great places to learn about your industry and the topics surrounding that industry. You can discover new technologies, learn about techniques used by businesses like yours, and gain new information about your target audience at the same time. This is especially attainable in seminars and workshops within the conference.
· Presentation. You might also get a chance to present some of your company's best assets. Depending on the industry and the nature of your business, that could mean pitching an idea to investors, trying to land sales with conference attendees, or just trying to show off in front of your competitors.
· Networking. Conferences are also excellent networking opportunities, giving you a chance to meet potential partners, coworkers, employees, clients, and investors. It's hard to overstate the value of professional networking for a person's career.
Finding More Conferences
What steps can you take to find more conferences?
· Follow influencers. Track down some of the most popular and persuasive influencers in your industry. These are people who write about or talk about your industry on a regular basis and have hundreds of thousands of followers, if not millions. If there's something big going on in your industry, they will be some of the first people to talk about it.
· Subscribe to company blogs. Similarly, it's a good idea to subscribe to company blogs in your industry. Most companies like to declare their upcoming presence at industry conferences as a way of generating visibility.
· Network. You don't have to wait for a conference to begin professional networking. You can start networking now by attending meet-up events in your industry and by reaching out to people on social media. The bigger your network is, and the more influencers that are in your network, the harder it will be to let another industry conference pass you by.
· Look for conference listings. Finally, look for specific conference listings. A simple Google search will introduce you to several organizations that specialize in indexing and promoting conferences from different industries.
Additional Tips for Attending Conferences
Let's say you've already found a conference that you want to attend. What steps do you take to make the most of it?
· Start planning early. Start planning as early as possible. The more time you have to prepare, the better your presentations will be and the less stress you'll face when putting together your trip.
· Have a list of goals. Not everyone attends conferences for the same reasons, so there's no one size fits all approach to conference attendance. Before leaving, make a list of actionable goals to achieve and justify why you want to achieve them.
· Bring business cards. It might seem a bit old-fashioned, but in most industries, conferences are still a place to exchange traditional business cards. No matter what, you have some way to make it for people to acquire your contact information.
· Research the venue. Pay attention to the specific details of the venue. How is it laid out? Where is parking? Where will food and beverages be available?
· Attend as a group. Most conferences are more valuable when you're attending with a group. Different individuals can attend different seminars that are happening concurrently and share details about their individual experiences.
·       Attend pre-and post-conference meetups. Most conferences have meetups before and after the main events, so try to attend them if you can.
· Prioritize your wellness during travel. Don't neglect your personal wellness while traveling. Stay hydrated, get plenty of sleep, and find time to destress.
· Be active on social media. Reach out to your new contacts on social media – and make sure to share plenty of photos and videos from the conference.
Not every industry conference is going to totally revolutionize your business or introduce you to a game-changing influencer. But if you consistently look for new business development opportunities and you keep an open mind, you should be able to reap significant value from your conference-attending efforts.