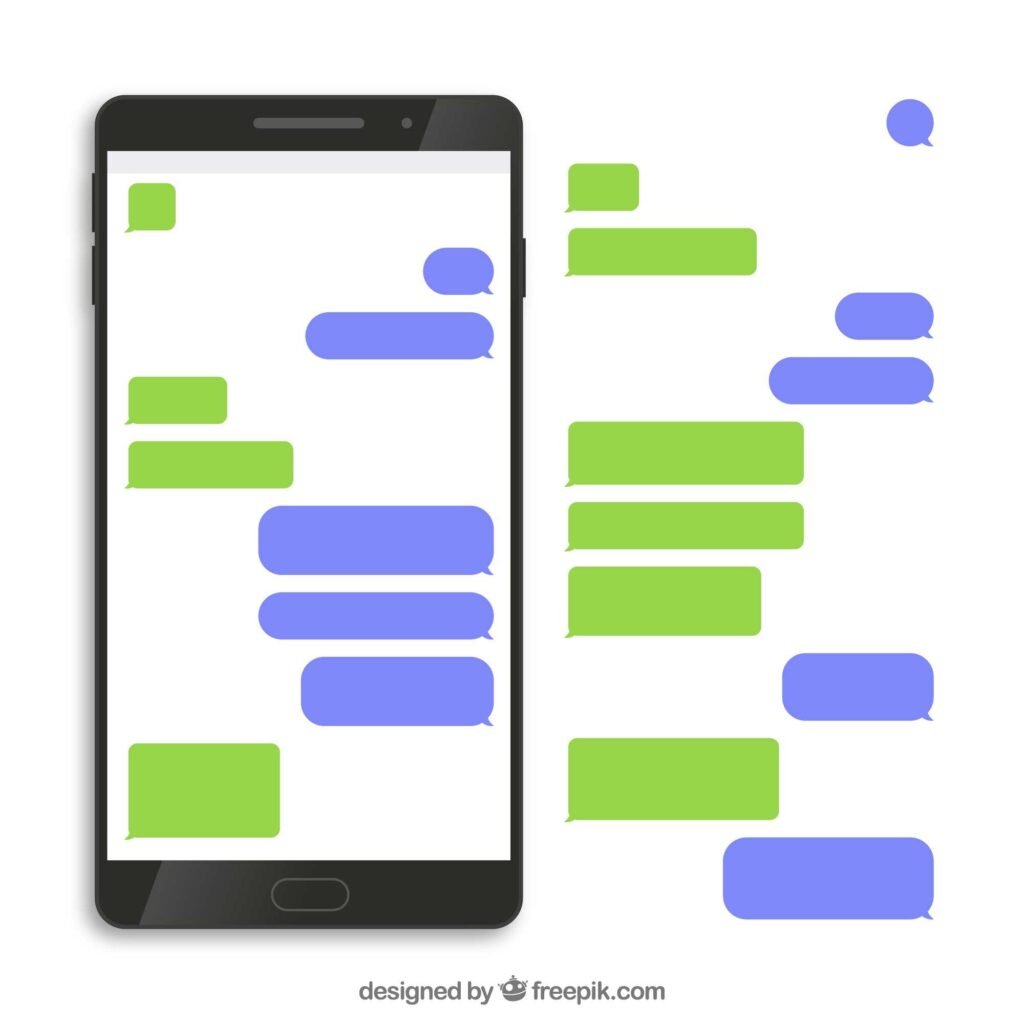 Forwarding messages on Android can be a game-changer when you realize not only how easy it is. But how helpful it can be in various scenarios. That said, there are some considerations one should make to privacy and the consent of the person in the forwarded conversation.
The best way to get over the hurdles and potentially overwhelming amount of things to consider is to learn how to forward messages on Android from our guide in this article!
Forward Text Messages on Android Built-In Messaging Features
Android's built-in messaging features are designed for easy use and the capability of a user to send messages and forward them simply. Often, this is the best way to try and forward a text message to others.
That said, it is important to remember that not all built-in messaging features are created equal. Samsung Galaxy phones use Google Messages apps, while other Androids may use Samsung's Messages. Trying to forward messages may look slightly different between these apps.
If the Android has Google Messages as its primary messaging app. Follow these steps to learn how to forward Text Messages on Android:
Open Google Messages.
Select the Conversation containing the text you hope to forward.
Tap, then hold down the specific message for forwarding.
Once the message is selected, tap the menu dots at the top right corner of the screen.
Select "Forward."
Select "Contacts" and tap the person you're intending to forward the message to.
If, however, you're using the Samsung Messages app, the process is similar, but this is the specific way to do it:
Open the "Samsung Messages App" from the Home Screen.
Select the conversation containing the text you hope to forward.
Tap, then hold down the specific message for forwarding.
Here's where it's a little different: a menu for options will pop up, and you want to select "Forward" from that menu.
Select the Contact you're hoping to forward the message to: note that there's also a place to enter a completely new phone number for the recipient.
Add any additional recipients, then click "Done."
Third-Party Messaging Apps
If you'd like to use a third-party messaging app, your chances of being able to forward a text message are a little less certain. However, the most popular messaging apps do offer some ways to forward text messages. For example:
Facebook Messenger: 
Open the white and blue "Facebook Messenger" app.
Select the Conversation with the message you'd like to forward.
Double-tap and hold down the message you'd like to forward.
Use the menu that comes up to flick right or left; the forward button will pop up.
Forward the message to a contact who also has access to Facebook Messenger.
WhatsApp:
Open WhatsApp and select the conversation with the message you hope to forward.
Press and hold the message you'd like to forward (note: this can include documents, videos, photos, audio, and text.)
Tap on the forward button in the following menu.
Forward the message to whichever Contacts in your list you would like as recipients.
Privacy and Consent Considerations
Now that you know how to forward messages on Android, remember to consider whether or not you should. Though there are no laws against forwarding a private text message to another contact outside of the original conversation (unless a non-disclosure agreement has been signed between the two parties. This includes texts as off-limits content) it can ruin a relationship.
After all, in the real world, some conversations are private and the other person only wants that information kept between themselves and you. Sometimes, this same courtesy is expected to extend to text conversations. To establish trust, always ask for consent before forwarding any text message to a third party.
Monitoring Forwarded Messages
The caretaker of a child must be aware of which text messages are being forwarded by their child, and who the recipients are. Often, children may not be aware of the dangers of sending sensitive information, which can be passed casually through family members in a text, to third parties.
Consider installing a family monitoring app, such as Family Orbit, to monitor what messages a child sends with the Forwarding Feature on their Android.
Educating Teens about Message Forwarding
Not only children, but teenagers, can sometimes make unwise decisions about whom they forward text messages. To maintain trust between caretakers and teens, explain the importance of considering another person's consent before forwarding what they said in a text conversation to a third party.
This can save not only the teen's relationship but also keep them safe and better prepared for the future as they navigate the digital world of conversations.
Setting Parental Guidelines
Speaking of parental control apps, they are an excellent way to set parental guidelines for those in the family who might not realize the consequences of using the Forward Messages features lightly.
FamilyOrbit and other parental control apps like it offer parents a way to keep track of what is being sent by target phones, as previously mentioned. However, they can also limit certain contacts and functions on an Android phone.
Use these to make sure that no content is being forwarded to the wrong recipients in your family!
Conclusion
To wrap up all that we've covered up, forwarding messages on Android might not seem straightforward. But once you realize how to use the built-in messaging features of the phone, it is simple! If it works better for your preferences, there are even ways to forward messages from third-party messaging apps.
Once these methods are mastered, you'll be able to send entire exchanges to friends with ease. That said, remember that it is important to keep the consent of the people in the conversation and the privacy rights of others in mind while using these features.
It is not only useful but recommended that forwarded messages be carefully monitored. If teenagers decide to send communications or forward them to potentially dangerous or unwilling parties. It can have serious consequences; be sure to educate them on the best practices.
To that end, remember that parental guidelines can certainly come in handy. When looking to protect not only the personal rights but the integrity of the relationship between a child and their friends. As long as a text message is forwarded with full knowledge and consent, forwarding whole messages on Android is a breeze!