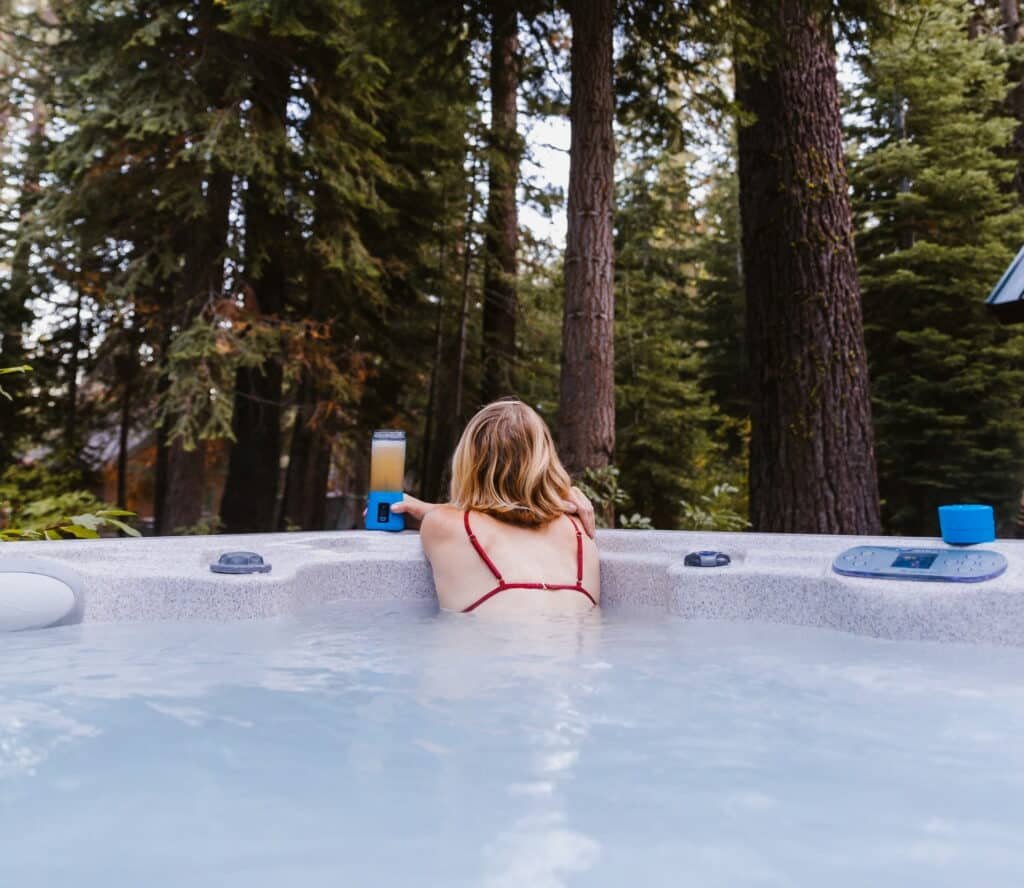 There are several ways to increase the overall property value of your house. When people visit your home, they check everything from the foundation to how well-maintained your garden is and how much curb appeal the property has against the neighbouring ones. Increasing the property value through strategically investing in making your garden more beautiful and appealing is an excellent way to inflate the property value during resales. 
Some people prefer installing a new fence, having a manicured lawn, and adding bits and bobs to make the area look pretty. Many also order garden hot tubs online to make the garden look like an inviting space for potential home buyers.
To avoid confusion over how to increase the value of the garden, so it reflects positively on your property, we have come up with a list of a few things you can do.
Present the Garden Favourably:
There is nothing more off-putting than when potential buyers look at the garden in dismay. While the garden may not automatically increase the value of your home, prospective buyers will remember and consider your house more favourably than others. When buyers view the property or place, they automatically start calculating all the costs associated with bringing the property up to the standards they would like. One of these is also garden maintenance.
Many buyers also use the garden as a negotiating tool to decrease the overall property price since they claim there is a lot of weeding and professional gardening work to be done for the greenery, which will increase their eventual cost of upkeep. While this reasoning is valid, it would be more beneficial for you to ensure the wedding is done, the lawn is mowed, damaged fencing is repaired and painted, and overgrown trees, plants, and shrubs are taken care of and cut back.
Have an Entertainment Space:
Many people view gardens only as a place to grow a few plants and take an occasional walk. Having an entertainment space installed can increase the garden's value and help you with a higher negotiating power. You do not have to spend too much money on getting the garden up to date. Simply add a few comfortable garden chairs and tables, increase the patio space, and have a larger deck and some mood lighting to make the area look like a great place to relax and entertain friends. 
You could also build a small deck space with a washing and small kitchenette area for backyard barbecues, quick cleaning, or a separate pet care area to make the garden seem more functional than just a place to take a walk and enjoy the fresh air. Considering there are several ways to increase the entertainment value, investing in a few such things can make the garden look more attractive and increase the buyers' interest in your property.
Stage the Garden Space:
Many estate agents are adept at creating 'staging' spaces across homes, receiving prospective buyers. These staged areas in the house make the property a lucrative option. You can also 'stage' the garden area in your home to make it look inviting and relaxing. So if you are thinking of giving your garden space a total makeover, we suggest getting in touch with the professionals in Garden Design Cheltenham to make every inch of your garden worth the penny.
By showing prospective buyers how they can use the garden space, you will be ensuring that you get offers for your home, allowing them to see the property's appeal, and helping them imagine how they will fit nicely into your home. Several online sites can help with some great garden decorating ideas and how to place furniture in the garden. Most business persons who are good at sales understand the importance of selling the overall value proposition (in this case, the lifestyle) rather than just the object.
Add Mature Plants:
When you are ready to show the house to prospective buyers, you should add mature plants to your existing garden strategically. Doing this is relatively inexpensive yet will make the entire garden space look incredibly appealing. Adding plenty of flowering plants with buds and tall plants with blooms already present, and strategically placing them to add depth to the overall garden will make the area extremely appealing. 
You could also consider investing in plenty of potted plants, succulents on the walls, vines across the fence in an abstract pattern, and hanging planters. Most buyers want a readymade home that they do not have to spend too much on. While most potential buyers think of the roofing, tiling, kitchen upgrades and more, a move-in-style garden will always become a huge selling point. While adding the plants, you could also think of an additional flowing water feature to make the area tranquil and zen-like.