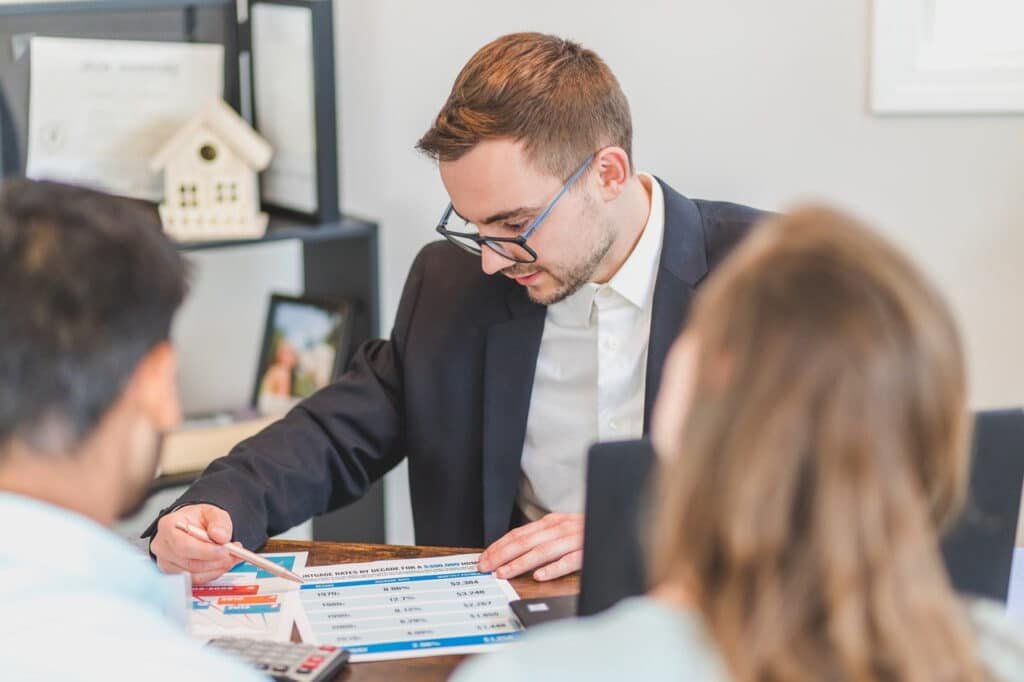 Developers seek property financing options when they intend to undertake a large-scale property development project or refurbish a buy-to-let home.
Property finance isn't complicated, so whether you're a seasoned developer or a first-timer: this guide will help you understand how to finance your development.
What is the process of property development financing?
Development finance is a type of commercial financing used to fund the construction of a residential, commercial, or mixed-use property. Term loans, mortgages, bridge loans, and even personal loans fall under this umbrella yet they all refer to the larger-scale financing of big construction or renovation projects.
Development finance could be used to fund a new residential dwelling project, a workspace development, or a refurbishment project. For ground-up developments, such as developing a property on land that had no previous structures, development finance is most likely the right option.
Stephen Clark from property loan broker Finbri comments, "There's a whole myriad of finance solutions available in the UK for property development, from bridging loans or other debt-based loans to equity-based financing – or a mixture of both. A good broker will seek to understand the borrower's unique circumstances in order to arrange the right finance solution. A great broker will know exactly which lenders to approach to get the best rate available for that specific deal.
Finance for private property development
Private property finance can assist you to invest in residential property development but where you don't have the cash accessible right away to start the project. Individuals, residential property developers, property companies, and construction firms are all eligible to apply.
Eligibility requirements vary from lender to lender; some will require a formal business plan, while others will place a greater emphasis on your previous experience – not just your credit history. When approaching a broker or a lender, having a well-considered and thorough investment strategy in place will help you receive the best rate, among other things.
Are you sourcing property development financing for the first time?
There are a few things to consider if you're a first-time property developer. To begin, determine which property development financing solution is best appropriate for your needs.
A residential buy-to-let mortgage, for example, is required when you want to borrow money to purchase a house to rent out. Whereas a commercial mortgage is required when the property is for business purposes.
A bridging loan, on the other hand, may be appropriate if you want to buy a new property but haven't sold your previous one, or if you want to buy and renovate a dilapidated property (paying the full loan amount and interest upon the subsequent sale or 'exit' of the property). Know how to finance your development in business using bridge loans.
Research the local market that you're interested in purchasing before committing to a property development project. There are many sound reasons for incorporating a limited company, not least of all the fact that loan interest is currently tax deductible. Whilst there are advantages using a limited company for property investment, bear in mind if you're thinking about forming a limited company specifically for property development projects you should seek professional tax and legal guidance because there are other costs involved in doing so.
A ground-up property development loan is intended for larger projects and pays for the land as well as a portion of the construction costs. Property development financing is typically 70-80% of the total construction cost. The remaining funds must therefore be raised by the developer.
A bridge loan may be the most suitable sort of finance for short-term renovation projects. Bridging loans are intended to be used in the short term until the loan can be repaid or a longer-term financial solution, such as a mortgage, can be acquired.
Larger refurbishments, on the other hand, could be financed with a commercial mortgage or longer-term bridging loans depending on your circumstances.
The term 'property finance' (without the word 'development') is a catch-all term that refers to a multitude of property-related financing solutions. Property finance includes bridging loans, development financing, commercial mortgages, traditional mortgages to be used as primary residences and property auction financing.
Property development financing options
There are a variety of financing choices depending on the type of project you wish to undertake. You might choose a 'refurbishment bridge loan', which covers 3–24 months of construction costs and may potentially be converted into a traditional mortgage afterwards. This product would be suitable for the majority of light and heavy refurbs in the UK.
Then there's 'development finance,' which covers both land purchase and construction expenditures for larger projects and focuses mainly on new developments. For example, if a developer wishes to spend £100,000 on a plot of land and another £1 million for building a cluster of properties on it, a lender might finance 50% of the plot purchase and 70% of the construction.
In this case, the developer would just need £200,000 of their own money, rather than the £1,100,000 total project cost, allowing them to use their cash for other projects or unexpected bills.
Developers who are also landlords can acquire financing by using property they already own. You can receive finance to buy more properties if you have enough equity in your portfolio, allowing you to build your property portfolio without needing liquid cash.
Last thoughts
As explained, property development is a nuanced sector, particularly in terms of financing. The simplest way to figure out what kind of financing you'll need is to figure out how big the project is, how long it'll take, and how much it'll cost in both the best and worst-case scenarios and a bridging loan broker can help you access the latest deals on the market.
Getting the correct financing in place is a critical part of development success – whether you're buying your company's premises or expanding your rental portfolio.