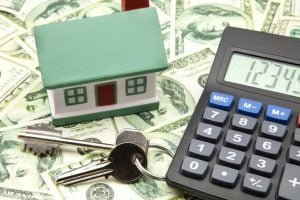 If you have been thinking about getting into real estate investing, you are on the way to long-term financial freedom. However, the first step is the most difficult. You'll need a down payment of 20% of deposit before you can think of investing in real estate.
If you are committed to your dream of owning a real estate investment, but don't know how to make it happen, don't be discouraged, we got you covered. Here are the smart ways you can quickly save up for a 20 percent investment real estate property down payment.
1. Know how much you need for the property investment
One of the best ways to set a realistic goal to save for an investment property down payment is to know how much money you need to purchase the investment property. Not only do
you have to plan for a down payment, but there are also other costs, contingency fund and closing costs. You can take a look at how to do an investment property analysis or contact Pumped On Property Gold Coast to find investment properties for sale and get an idea of a property's expenses.
2. Use the 50/30/20 Rule
When trying to save for an investment property, you should start with where your money is already going. If you are not using a budgeting tool or app to track your spending, now
may be the time to start. It is vital to know the percentage of your take-home
income that is currently being spent on food, rent, car payments, etc.
Then, a great place to start when it comes to looking at the amount of money you can save monthly is to use the 50/30/20 rule. This rule is widely recognized as an effective and simple
method for managing your finances. Though it is not perfect, it is a helpful guideline that can keep you online.
3. Reverse engineer the amount it takes to get the property you want to invest in
Say you are aiming to buy an investment property estimated at $200,000, and you want to achieve this in 2 years. This will require a minimum down payment of $40,000, plus extra
for a contingency fund and closing costs. Usually, closing fees amount to 1-5
percent of the purchase of the property, and it is wise to keep a fund of 1-2
percent of the purchase price for a rainy day.
So to start, calculate a rough estimate of your contingency fund and closing costs. In this case, let say the closing costs come in at 2 percent of the purchase price. So closing cost is
$4,000, and the contingency fund is $4,000 as well. And the addition of the two
gives you $8,000. Now, add your down payment to this and divide it by 24 months
to realize the amount of money you need to put away each month over the course
of three years. With this, you'll need to put away $2,000 every month.
4. Make more money
One of the best ways to save money is to boost your income with a side hustle or small business. Most of us work between 40 to 50 hours a week; this means there is a lot of
time to make some extra cash. Besides, it may be easier to make more money than
you think, take a look at some of the ways if you boost your income or get more fund for your down payment.
Do you own a home? If you do, refinancing it can reduce costs and allow you to save more. Typically, refinancing means changing your mortgage, in order to get a better term and interest rate.
Like we said before, taking up another job. When thinking of ideas, think of the things you already love doing. For instance, you can take up writing, editing, tutoring, or other freelancing jobs that you can do from home.
Also, you can make money online. There are several opportunities for you to earn money online you might not be aware of. For instance, you can become an affiliate, write blogs, invest in real estate crowdfunding, or fill surveys.
5. Automate your budget
Unless you are a saver by nature, you will need to automate your budget. To do this, you can create a sort of payroll savings plan. You can allocate a dollar amount or a certain percentage of your regular pay, which goes directly into a savings plan. Once you have taken care of the savings, you are free to spend the rest of your money on whatever you desire.
Conclusion
If your aim is to purchase an investment property, it is time for you to get serious about saving up for a down payment. Saving money doesn't have to be complicated. Determine
what expenses are priorities and look for efficient, better ways to pay for them. Your journey to owning investment property is going to start with your decision to make the necessary changes with your finances.