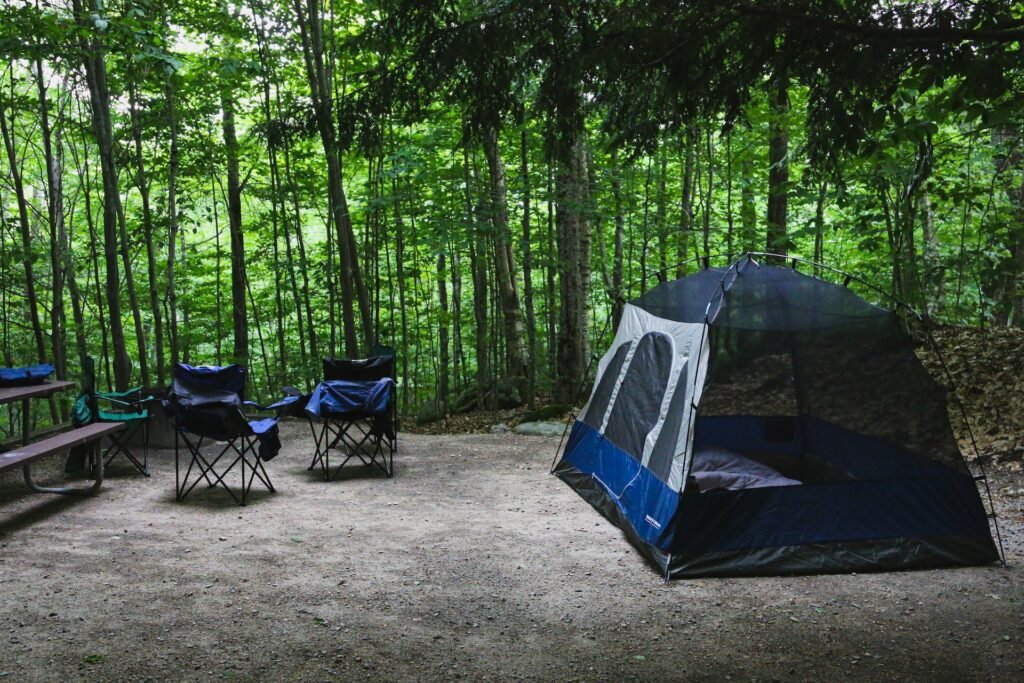 Many people in Britain enjoy camping trips every year. It is estimated that by 2025 the local holiday and tourism industry will generate more than £257.3bn. Camping in the UK is profitable and according to The NCC holidaymakers spent approximately £2 billion on holidays in caravans in the year 2016.
There are almost 6000 campsites in the UK that can be visited by caravan. More than 4500 allow visitors to enjoy their stay in a tent and over 7000 offers a choice between a caravan and a tent, according to a survey by The Expert Camper.
There are many great campsites to enjoy. For example, North Yorkshire offers some picturesque and relaxing locations and Devon is known for its outstanding beauty. During the pandemic, staycations spent at home in campervans or motorhomes have become very popular.
Starting a campsite business in the UK can be lucrative, so if you need to develop the site of your campsite (for example, building cooking or bathroom facilities) and don't have the cash on hand, you'll need to source development finance to fund your construction. Here are the necessary steps to follow.
Choose the location wisely
Picking the right location is crucial to the success of your business. Visitors need to be able to reach the site easily.
If you decide to accept large vehicles such as motorhomes, ensuring that the roads leading to the campsite are wide enough to travel comfortably is important. The accommodations and the site need to be comfortable enough to enjoy when rainy weather soaks the ground.
Many people choose to visit campsites with their own caravan or tent. However, it can still be a good idea to offer living quarters on site such as pretty cabins, cottages and spacious tents with a full bed perfect for glamping.
Licensing and Insurance
While campsites are a place to enjoy and relax, accidents can happen. The right insurance cover can be crucial. Some are compulsory while others can offer your business more protection. For example, liability insurance can protect you when injuries or other accidents occur on-site. Many holidaymakers will have their own caravan or motorhome insurance plans which can cover accidents or even break-ins but it is a good idea to discuss the different types of insurances with an expert.
Of course, the right license is also needed to start a successful camping business. The government recommends to "contact your local council for a license if you live in England or Wales and want to use your land as a campsite" and further explains that the council can ask for certain conditions such as the kinds of washrooms that should be set up on the site.
Plan your business in detail. This includes writing a good business plan, building a successful team and understanding the needs of your customers. Starting a campsite can be hard work but it can also pay off in the end.