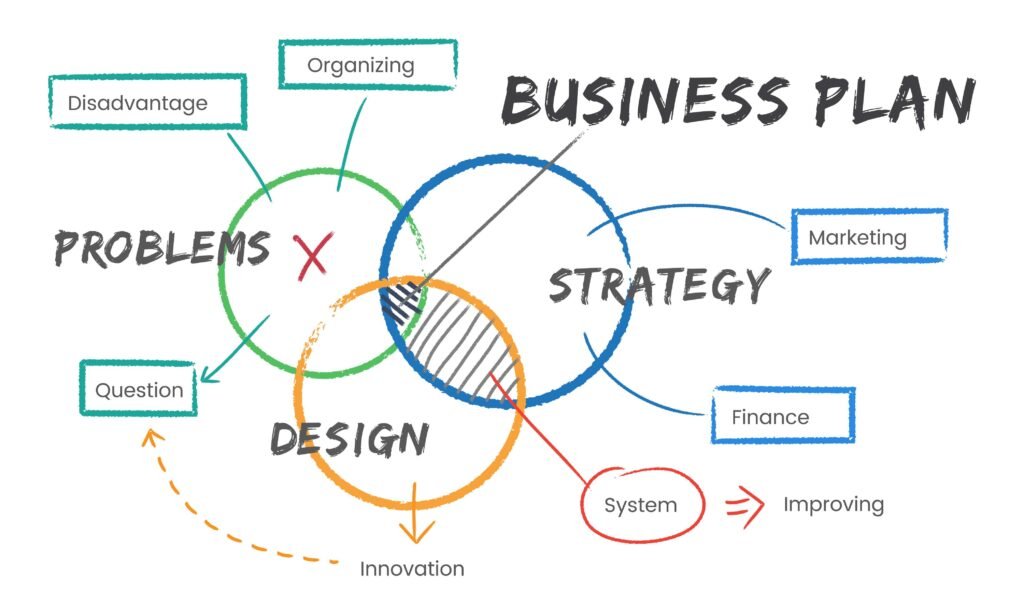 Anyone can be an entrepreneur and, more importantly, anyone can be a successful entrepreneur. However, you radically increase your chances of succeeding in entrepreneurship by knowing all there is to know about running a business.
If you have limited experience in business administration, you might consider enrolling in an entrepreneurship program at your local community college or university, or else you might turn to an online course or bootcamp. Then again, if you only need to refresh your business knowledge and skill, you might look to the answers to the following crucial questions:
What Are Your Business Goals?
Many entrepreneurs want to build a profitable business that brings prestige to their family name and that they might pass along to their children with pride. However, this is not the goal for every business owner. Some entrepreneurs want to build a business they can sell for a profit. Some entrepreneurs want to keep their businesses small and local, while other entrepreneurs are hoping to create a multinational corporation. You should think critically about what you ultimately want to accomplish with your business, so you can create a business plan that gets you there.
For How Long Will Your Business Be Profitable?
If you want to build a business that will last, you need to know that your business idea will continue to be profitable in the future. However, many business ideas capitalize on current trends, meaning that they will eventually stop bringing in money and ultimately fail. You should think critically about the future financial viability of your business now, so you can correct any concerns in your initial business plan.
Does Your Business Have Any Competitors?
It is incredibly rare to have a business idea that is not already operating in the world. More likely than not, your business will have several competitors, and you should understand them thoroughly before you launch. Your research should involve examining your competitors' products and services, considering their marketing strategies, analyzing their corporate structures, judging their customer service and more. In doing so, you should look for ways your business can be better to win customers away from these established brands.
Who Is Your Target Audience?
No business sells its products and services to every person on Earth. Selecting a target audience allows you to focus your advertising and marketing on the needs and interests of a select group, which will make your business more successful in converting customers. You might try to choose a target audience that is currently underserved by your market, as there will be less competition for their attention and they will be more eager to interact with your specialized products and services.
What Kind of Marketing Does Your Business Need?
In the Digital Age, most businesses benefit from aggressive digital marketing strategies, which leverage SEO, social media and other online platforms to build visibility and engage a target audience. However, not all small businesses need to go online. You need to consider how your target audience usually interacts with businesses through television commercials. Mailers? Telephone calls? Billboards? Then, you can craft a marketing strategy more likely to deliver leads and conversions.
How Will You Get Startup Funding?
Businesses are expensive. Even small home-based businesses could cost several thousands of dollars to get up and running, and not every entrepreneur has the cash on hand to launch their business dreams. You need to think about how you are going to secure the funding you need to start your business. From approaching investors to wondering how do small business loans work, some initial research into your funding options can open up your options and give stronger direction to your business plan.
How Motivated Are You to Succeed?
It should go without saying that entrepreneurship is not easy. If you are going to run a successful business, you need to be fully committed to your venture, which means working as much as necessary to achieve your goals. You may need to devote nights and weekends to building your business, and you could lose most of your free time for the next several years. Before you launch, you need to decide whether you can maintain a high level of motivation despite the tough odds and severe lifestyle of an entrepreneur.
You can achieve your goals and become the entrepreneur you have always aspired to be as long as you have the knowledge and skills to back up your dreams. By asking questions and conducting research, you should give yourself a strong foundation from which to launch your business and reach success.