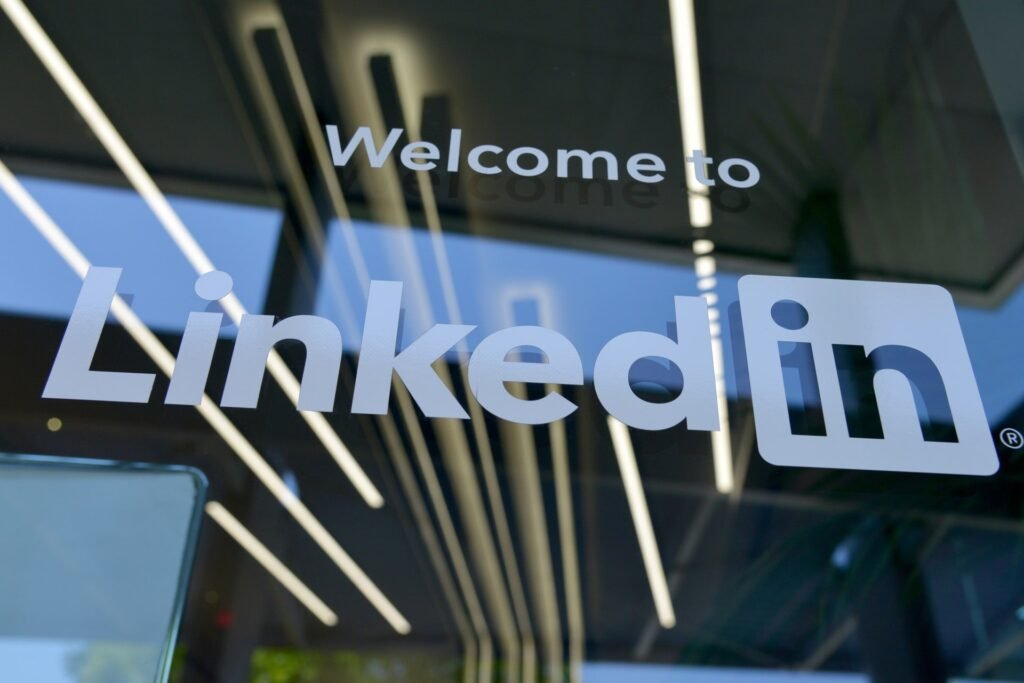 Linkedin is a powerful business website. Once available specifically for finding jobs, it is now a great place to network and generate leads for your business for example; there is a Linked Helper software that enables businesses outreach automation on LinkedIn.
Linkedin is currently looking to grow its market share as a social media platform, and as such, the "organic reach" is substantially greater than on other social media websites. Organic reach relates to the ability to reach users and their newsfeeds without spending money on adverts. If you post on your business page on Facebook, for example – if you have 1,000 likes on your page, the chances are, the majority of your followers won't see the post, unless they regularly interact and engage with the page.
Optimize Your Profile
Before you look to generate any leads using Linkedin, first optimize your personal profile. A professional or professional-looking headshot is a good start for your main picture. Look to provide examples of your work and ask colleagues and customers to provide you with testimonials and endorsements to build your credibility. Make sure your jobs are listed and linked to the relevant companies. Also, use a tagline that states what you do or what you can do for clients and customers.
Using the Search Function
There are many ways that you can find prospects. The quickest way is to perform a search using the search bar at the top of the Linkedin interface.
A typical search would be to search for "people," then to expand the filters. With the filters visible, you can choose the ideal location, industry, employer, interests, and language of people who you want to reach out to. Choose your filters and then click "apply."
If you have too many results, an excellent way to further filter the results is to select users who are either first and second-level connections to yourself.
A pro-tip is to search for a job title in the search bar. For example, search for "managing director" in the search bar and then in the filters, specify a location, industry, and anything else that will make the results more relevant to your targetmarket.
If the search is specific enough, and the results seem relevant in terms of your target audience, then send a connection request and a message. Always personalize the connection request message if possible.
Sales Navigator
If you use Linkedin Sales Navigator, you can use an "advanced search" and search for leads. You will find that you now have access to many more filters than on the standard, free search. You can search by keywords, activity, seniority level, years of experience, and much more.
While you may see that you have hundreds of thousands of results, Linkedin won't show you any more than 1,000 – so it makes sense to make your search as specific as possible and narrow it down to around 1,000 results.
When you click to see your search results, you will be presented with several additional filters. These include people who have changed jobs in the last 90 days, people who have posted on Linkedin in the previous 30 days, and people who have "shared experiences" with you. This information can be beneficial. For example, if someone has changed jobs in the last 90 days, there's a good chance that they've had a promotion and may be looking to upgrade their car or property, and shared experiences can be used as a conversation starter.
With Sales Navigator, you can save leads, view similar profiles and message leads. You can also tag leads to organize them for future use.
Once you are happy with the results, you can right-click on each prospect's name and open them in a new tab. You can then see "highlights," which include shared connections and the prospect's recent activity. If the prospect is a "second-level" connection, you can message one of your connections and ask for an introduction to the prospect. Alternatively, you can request to connect or send him or her a message.
Connect & Message
If you are going to message someone directly, it can be worth reading their "about" section and seeing if there is something you can use to start a conversation. You could also go to the company website and find something there to discuss. This is a bit of a long-winded process, but personalization is critical, as a generic or inaccurate message can annoy people and halt any chance of a sale. One tip is to include a link to the prospect's company website in the message. When you do this, Linkedin will usually create a thumbnail or preview image to the website in the message, which is likely to grab the individual's attention and stand out against other pitches.
Another pro-tip is to include a telephone number. Adding a telephone number will also make you stand out against other pitchers who will typically ask for a message to get back in touch rather than a phone call. If you are reaching out to people in different time zones, it can be cost-effective to use a 24/7 telephone answering service or app.
Remember that business owners will typically get dozens of pitches per day. So it is essential to take the time and effort to create a perfect message or sales pitch.
If you are a local business, you can also search geographically and comment and engage with posts that have been tagged in specific areas. This geographical search and comment technique also works quite well on Instagram.
Linkedin Polls
Linkedin Polls are a relatively new feature in Linkedin. They tend to get good engagement, presumably as Linkedin is pushing them to create an interactive feature.
You ask a question and create multiple-choice options. From a lead generation perspective, polls are great because you can see who answers what. This information can be used as an effective way to qualify leads. For example, suppose you are a fitness professional. In that case, you could create a poll asking, "what is the most difficult thing you find when trying to stick to a fitness program?" – you can connect with and reach out to users who answers that they "need support" or structure, or whatever relevant option(s) you added to your poll.
Conclusion
Linkedin is a great place to find prospects and to generate leads. However, it is also becoming a very crowded social media platform, and business owners get many sales pitches and connection requests each day. It is important to stand out by personalizing any messages. You can make the most of Linkedin by using the new polls feature, posting videos and images directly to the platform, and intelligent use of the search functionality.