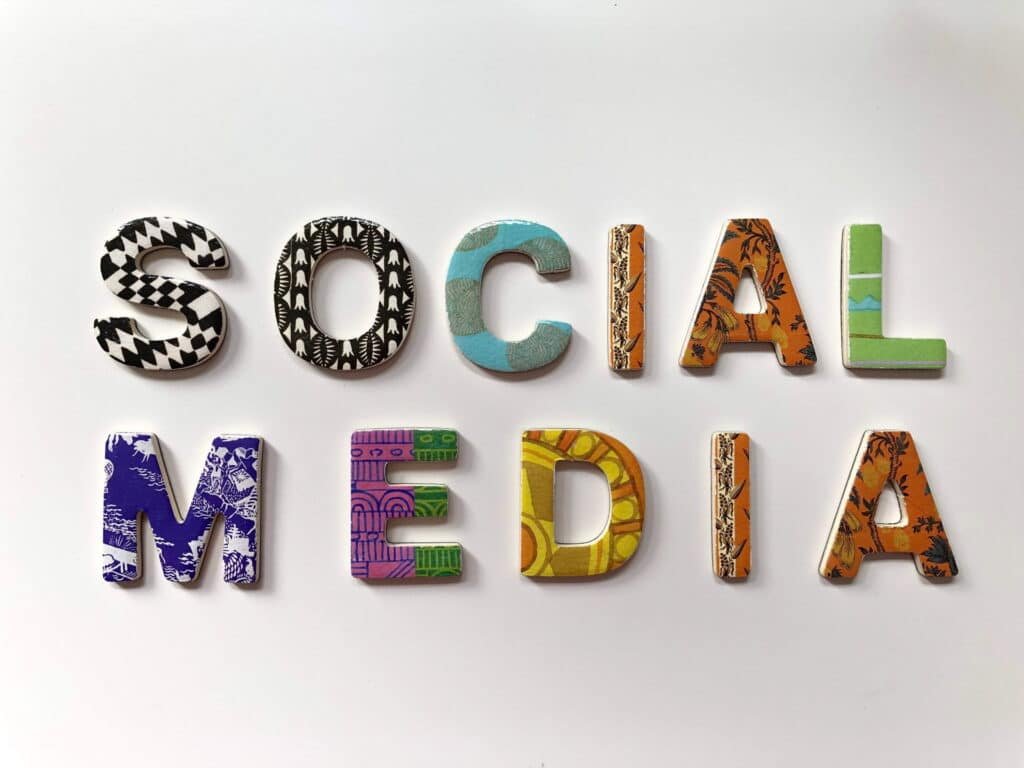 Social media apps have become so prevalent in society that many people's lives would be incomplete without them. They have revolutionised how we interact with other people, brands, and even ourselves online.
According to Gravitee's live app downloads widget, the most downloaded apps of 2021 are social media apps such as Tik Tok, Facebook, and Instagram, and as part of today's youthful generation, at least everyone has a social media account on some platform.
It's quite remarkable how social media apps have developed over the years and how some platforms can continue to rise to prominence, while others disappear into obscurity after being popular at one moment in time.
Here's a glimpse into the history and evolution of some social media apps:
Six Degrees
The first social media site SixDegrees.com was born in 1997. It was a place where people could create profiles and connect with others. People would upload their address book to the site, and it would link them up with each of those contacts- resulting in thousands if not millions of connections at once.
The idea was that users were more likely to trust someone who knew one or two friends they had in common than they were to trust a stranger.
Hot or Not (2000)
One of the first apps to take off was Hot or Not in 2000. This site allowed users to upload photos, rate other people's profiles, and connect with others. Of course, this site also had its fair share of controversy- mainly because people were using the app as a place for cyberbullying or rating women based on their appearance instead of their profile.
Friendster
Friendster, launched in 2002, took a slightly different approach when it came to making connections. Instead of just linking up with people you knew from school or work, this site allowed users to search for others by interests and location- meaning that they might be connected to someone who went to the same high school as them even though they hadn't seen them in 20 years.
The site was a bit slow to catch on, but it eventually did- and at its peak, had over 100 million users! However, Friendster didn't last long, mainly because people primarily used Facebook instead of this app by 2005.
Myspace
For a brief period, Myspace was the most popular social networking site in the world. With music-themed profiles and pages that allowed users to upload their favourite songs and videos- this app appealed to everyone from teenagers right up until young adults who were just starting families.
The only problem with Myspace is that it never really evolved. The app was too focused on music when it could have been branching out in so many different directions to attract a wider audience.
Twitter
2006 was a big year for new social media apps- and one of the most popular ones came from Evan Williams, Jack Dorsey, Noah Glass, and Biz Stone who all contributed towards creating Twitter. This platform allowed users to post short updates about themselves, answer other people's questions, or share links with their followers, all in real-time.
It didn't take long for this app to become extremely popular- so much so that by 2009, it had one billion updates a day! From 2007, the hashtag was introduced and this proved to be a game-changer in the age of social media because it would allow users to be kept up-to-date with the latest current affairs around a set topic.
Instagram
For a while, Facebook was the most popular place for people to make connections. But when Instagram launched in 201, it quickly became one of the best places to share photos with friends and family worldwide.
Currently, Instagram has successfully managed to stay on top of the game by integrating with Facebook and Twitter and constantly creating new filters for users to play around with.
Snapchat
2011 was another big year for new social media apps- one of the most popular ones being Snapchat. This platform allowed users to send photos and videos with short captions, which would disappear after they were viewed (for a limited time).
Since this app appealed to teenagers who wanted more privacy than other platforms, it quickly became extremely popular among that age group.
Facebook LIVE
While they were relatively slow to join the live-streaming service industry, in 2015 Facebook introduced a live video function that allowed users to broadcast whatever it was they were doing at any given moment- even if it meant being on camera while you were driving or cooking dinner.
Instagram Reels
After Instagram launched their new IGTV app, they immediately followed up with a feature called Reels- which allowed users to post quick video clips straight to their feed. These videos were only 15 seconds long, but they have continued to become more popular among users who want an easy way to share highlights from their day.
Conclusion:
The history of social media apps is short, but it's clear that the trend only continues to rise. With new updates like IGTV, Reels, and even emojis- it's safe to say that the world of social media will only get more exciting in the years ahead. It should be interesting to see what innovations come out in 2022 and beyond!