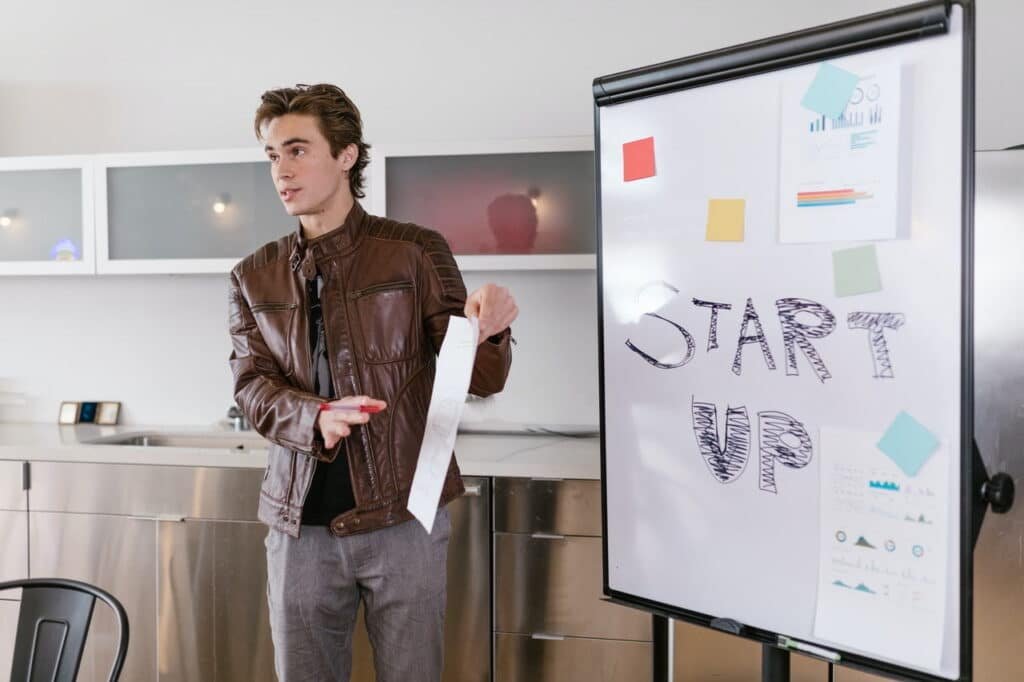 Over the past year, the number of Jewish business startups has seen a drastic boom. In fact, in just six months, ten Israeli-founded companies that are based in Manhattan had achieved valuations of $1b. According to data from the US-Israel Business Alliance, the 'numbers are unprecedented.' New York has become the home of 21 Israeli founded unicorn companies— privately held companies valued at $1 billion or more.
Each of these unicorns' US or global headquarters are based in Manhattan, and as a result, have made New York the city that has the second most Israeli-founded unicorns in the world. Aaron Kaplowitz, president of the United States Israel Business Alliance, told news sources that "The numbers we're seeing in New York are unprecedented. Despite a year filled with challenges and uncertainty, New York remains a global hub for growth industries that Israeli entrepreneurs continue to disrupt."
How to Start an LLC in New York
Step 1. Name Your New York LLC
Choosing the name of the business is an important part of the New York LLC formation process. One of the most important factors is that entrepreneurs choose a name that complies with all New York naming requirements and is easy to find by potential clients.
The name should follow these guidelines:
Includes the words "limited liability company," or an abbreviation such as LLC or L.L.C.
Should not be confused with a government agency, e.g., FBI or State Department.
Restricted words may require additional paperwork and a licensed individual to be a part of the LLC.
Must be unique and cannot infringe on the copyright or trademark rights of another organization.
Step 2. Choose a Registered Agent in New York
As a default, the Secretary of State will act as the registered agent for all LLCs in New York. However, entrepreneurs do have the option of appointing the task to someone else– provided that they meet the state requirements for the position. The appointed registered agent will be the first point of contact for the state as well as for anyone who might serve the business with legal action.
Step 3. File the New York Articles of Organization
In order to register the business with the state, entrepreneurs will be required to file Form DOS 1336 – Articles of Organization with the New York Department of State. This process can be completed online, by mail, by fax, or in person. For more information on the process, online platforms such as The Really Useful Information Company (TRUiC) have a variety of resources to help business owners through the process.
Step 4. Follow New York's Publication Requirements
LLCs in New York City are required to publish a notice of LLC formation in two newspapers (one weekly and one daily). This needs to be done within 120 days of formation, for six successive weeks in the county of the LLC's main office or that of the designated registered agent's office. The newspapers have to be approved by the local county clerk of the county that has been designated in the Articles of Organization.
Step 5. Create an Operating Agreement
This step is a requirement for all LLCs in New York and can be a verbal or written agreement. This serves as a legally binding agreement that outlines the ownership as well as all operating procedures of the business. This should be a comprehensive understanding to ensure that all business owners are in agreement and on the same page– thus reducing the possibility of any future conflict.
Step 6. Obtain an EIN
Employer Identification Numbers are assigned by the Internal Revenue Service (IRS) and act as a social security number for the business. It makes the business easy to trace for tax purposes and is required when opening a business bank account, filing for and managing federal and state taxes, and hiring new employees.
Final Thoughts
New York is a hub for Jewish startups; the business-friendly city is a good option for those that are looking for a place to incorporate a new business. With the backing of local and federal organizations, business startups are more likely to succeed now than ever before.