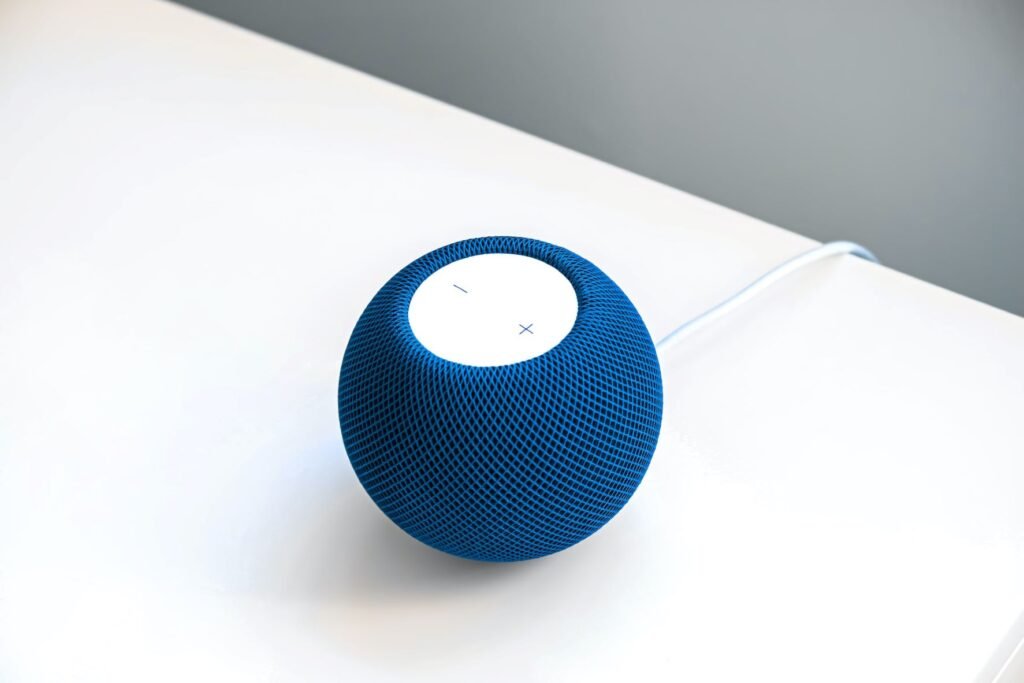 The future of digital interactions is going to be dominated by the following two simple worlds: voice technologies.
It may take a while for business executives to catch up with the times.  But there's no denying that voice search is the hottest new trend that is being adopted at scale.
Consider this simple stunning reality: 40% of adults in America use voice search once a day. That's right. 
Is your business optimized for voice search? And more importantly, have you considered how you can use smart speakers like Amazon Echo, HomePod or Google Home to deliver your services to your audience through one of the most stunning emerging technologies available on the market today?
According to Consumer Intelligence Research Partners in September 2017, Amazon Echo Speakers captured about 73% of the market shares in the smart speaker industry making it the largest share with Google Home at the second position with 27%. 
The best part is that the technology isn't at its peak yet as it is still drastically on the rise. 
So, you might want to ask:
What Is Amazon Alexa (or any other competitor's similar program)?
Amazon Alexa is a smart assistant that provides a new way of interaction between users and information on the internet via products like Amazon Echo, Echo Dot, Echo Show, Amazon Tap and  Echo Look. These products have contributed to making virtual assistants a commonplace technology in homes all over the world.
But then, the usability and benefits of Amazon Alexa are not limited to homes alone. 
Different aspects of human endeavours have keyed into the technology and are recording many groundbreaking achievements with it. 
We can write volumes about the use and applications of Alexa skills for virtually every single sector in the world today. But in this article, I want to quickly cover one specific industry. I'm sure you guessed it from the title already: it's the healthcare sector. And why it makes sense for every healthcare business executive to consider embracing voice technologies and consider investing in  Alexa skill development this year.
Gradually, Alexa technology is sweeping through the healthcare industry. And tell you what? It is here to stay. Alexa has the capacity to provide very effectually next-level convenience services, starting from the usual hospital tasks, even to homes for patients and doctors alike.
While basic users of the Alexa capabilities otherwise known as Alexa skills make use of it for simple things like adding to their shopping lists, playing songs, setting reminders, etc., healthcare front liners envisage a more complex role for the technology integrating to health and care management and routine. 
Obviously, Amazon Alexa is bound to be the technology frontier for the healthcare industry very soon. Here are some reasons why every healthcare business should build an Alexa skill:
Alexa Skills Can Help Increase Fitness activities, Sleep quality and General Well Being
Amazon Alexa has the capacity to offer help in enhancing patients' sleep, fitness and overall wellness by performing simple tasks like keeping tabs on weight loss with its weight tracker, timing pregnancy contractions, providing a meditation guide, sleep guide, and even a guide on how to brush your teeth. Just about anything. 
Alexa can also help users to reorder healthy food items they have previously gotten from Amazon. All these things can be achieved through a variety of wellness and health applications which of course Alexa already possesses the skills for.
Beyond the extraordinary features included in the Amazon home smart speaker, Alexa can help to track and monitor patients' fitness and wellness habits, like how much water they have drunk for the day, etc.
It Helps To Boost Accessible Managed Care
The Alexa technology provides ample opportunity for accessible managed care, and the healthcare industry is already exploring this opportunity. Just last spring, an Alexa diabetes challenge was hosted by Amazon, where developers were invited to build a product that can help patients with diabetes to manage the disease better. The challenge was won by a Seattle-based healthcare technology company known as Wellpepper which developed a product named Sugarpod.
Sugarpod is an Alexa-based solution for diabetes patients that functions by breaking down the management of type 2 diabetes into interactive tasks. The company has plans to continue with the development and refining of the product for the purpose of releasing it to the market in the future.
This technology alongside many other Alexa-based technologies is taunted to enhance accessible managed care for not just diabetes, but for a wide range of conditions as well.
Another really cool startup leveraging Alexa effectively in the healthcare space is Izzy care. According to Healthcare Weekly, Izzu Care is a healthcare solution where users enrol on the platform to be connected with physicians, psychotherapists, and nutrition and wellness coaches for a small monthly fee. Izzy is a chatbot which provides users with various treatment and health plans, in conjunction with recommendations from an actual human being. And the instructions a user must follow can be accessed via the mobile app, the website or via Alexa & Google Home devices.  
Alexa skills Enhance First Aid And General Diagnosis Effectiveness
A number of Alexa-based technologies are built with the capacity to answer simple medical questions and attend to medical concerns. For example, The Mayo Clinic's First Aid Alexa Skill can provide answers to a wide range of everyday health concerns and can also give instructions for self-care. WebMD, which is another Alexa skill provides a list of topics, conditions, treatments, and medicines when it is asked.
Yet another Alexa technology, Dr A.I. by HealthTap provides a conversation enabling an interface that analyzes the current symptoms of the user alongside their personal health record and can direct such patients to solutions that have been previously suggested by doctors to patients with similar symptoms using machine learning.
Alexa facilitates Better Home Care Services
In America today, the population of ageing people who need advanced healthcare is on the rise. Elderly people have an intensive healthcare demand which often needs streamlined and specific healthcare. A custom Alexa skill has been tested in Beverly Hills by Libertana Home Healthcare on a number of elderly patients. 
This Alexa skill allows seniors to report medical data verbally, call caregivers, take medications and get reminders. It proves to be an all-around tool for caregivers.
This Alexa skill has the capacity to reduce medical costs for senior patients by keeping these seniors away from a costly stay at clinics and allowing them to enjoy the comfort of their homes as they receive health care services. Thus, making homecare services not just better, but more fun too.
Having considered everything that has been written in this article, it becomes apparently clear that Alexa technology is set for a takeover of the health industry.