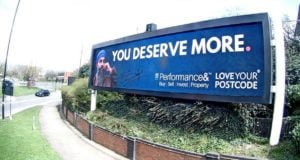 Love Your Postcode is modern performance focused estate agents in Birmingham offering all the services a traditional estate agent does, but better. Their aim is to leave you with more of the sale, saving you a huge amount of money in the process and achieving a higher selling price.
Selling and buying is often seen as complicated and stressful, but with their unrivalled customer service and knowledge of the property industry, will be with you every step of the way.
Your property will have the very best exposure and won't be limited to just the leading property portals. Your home will be featured in your local paper and will be part of our unique social media experience also. They do not charge anything upfront and all marketing related costs are free of charge; you never have to pay a penny upfront for anything.
Love Your Postcode™ is a modern, performance-based estate agency that aims to provide a 5* sales and lettings service. Out of 15,226 UK estate agents on AllAgents, Love Your Postcode are now in the top 1% as of the 13th November 2017.
As estate agents in Birmingham, they have a 98.8% success rate at getting the asking price or over according to Get Agent. Their team consists almost entirely of individuals born and bred in the Birmingham area, giving them an expert knowledge of the local area.

All sales packages with loveyourpostcode.com feature high-quality services like premium listings on Rightmove and Zoopla; professional photography and free mover protection.

As digital estate agents, they are multifaceted with many mediums of technology but still pride themselves on excellent customer services. loveyourpostcode.com utilises platforms like Facebook and Twitter to complement their high-quality advertising, while still doing everything that a high street agent does.

Ever the unconventional agent, Love Your Postcode accepts only working professionals and hardworking families for lettings which ensures that the properties under their management are kept to a very high standard.
Looking after both their tenants and landlords, Love Your Postcode™ have created a membership scheme that benefits both parties.
This membership means that tenants receive fast action on any potential issues with their rental homes and landlord's properties are well looked after by both the tenant and Love Your Postcode.
A commonly asked question, but coming up with the right price when selling a home is a balancing act. Everyone wants to ask for as much as possible, but avoiding setting it so high that it'll turn away potential buyers. Alternatively, no-one wants to end up with a price that's lower than the true value of the property.

In a property market with many buyers, a fairly priced home could receive multiple offers because people recognize it's a good deal. It may even spark a bidding war that drives the final offer above the asking price.

That's why determining how to price a property is important to anyone looking to sell their house and pinpoint the right asking price. Even those not looking to sell may be fascinated to see how much their investment has appreciated over the years.

A great starting point towards figuring out the worth of a home is to enter the address on their website, which will instantly price the property based on data such as recent home sales in the area, the current property market & the appeal of properties in that location.

Love Your Postcode Group have launched the new online property valuation tool, an easy way to get a free estimate value of your house, flat or any type of property for sale in the current UK market.

Book an appointment with one of Love Your Postcode' s property experts online, or call them on 0800 862 0870.