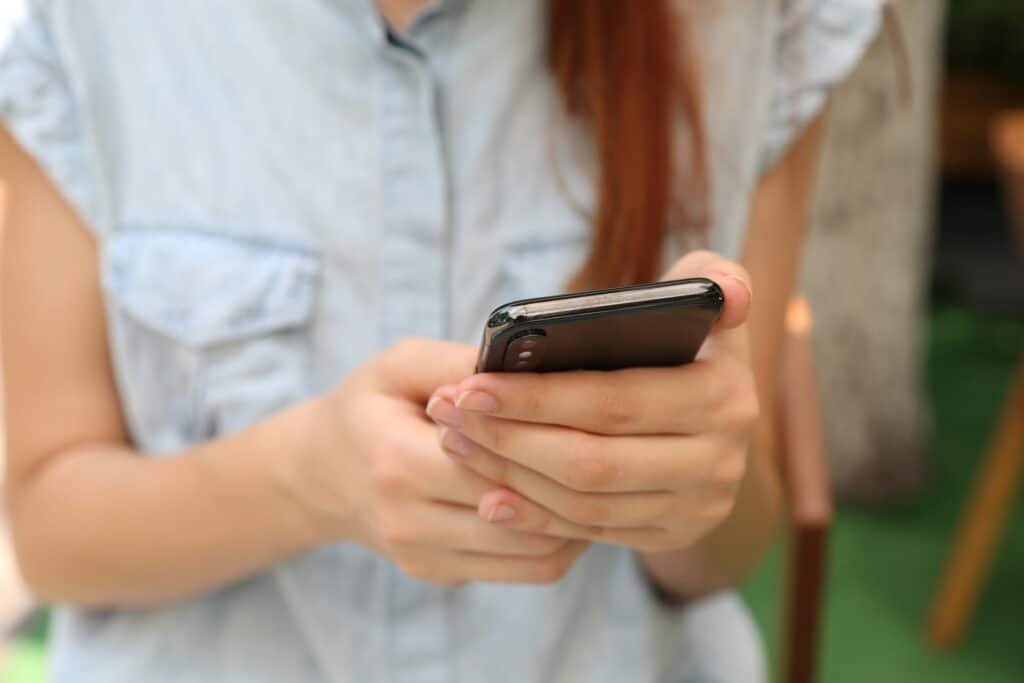 Time goes faster than we have time to keep up with. For example, did you know that the first modern-style dating site will soon be thirty years old? We're talking about Match.com of course. Another example is Tinder. If it seems to you that this is a relatively new site that has been operating for a couple of years, we've got some news for you. The Tinder app was launched in September 2012 — ten years ago.
Many other sites are also far from new. For example, Badoo has been around since 2006, Bumble since 2014, and eHarmony since August 2000. This shows that online dating is far from a new phenomenon. It would seem that considering this lengthy existence, users should know how these sites work and use them to the full. But they nevertheless continue to make common mistakes. It is these errors that we want to investigate, and at the same time explain how to avoid them.
The top 9 mistakes users make on dating sites in 2022
Mistake 1: Profile photo — regular phone selfie
Many people think a selfie is quite suitable for a dating site. But this is not entirely correct. Yes, a selfie can be quite natural and lively, but there are subtleties. Firstly, the cameras of many smartphones impose a beauty effect that noticeably changes your appearance. Secondly, only your face is featured in the photo, which doesn't give an accurate idea of ​​appearance. Half-length portraits and full-length photos are much better.
Mistake 2: Talk about the pandemic and generally about negative phenomena
Believe us, other users on dating sites and apps already have enough problems. And if you only escalate the situation, then you definitely won't do well. No one likes to associate with fatalists and those who are constantly negative. Try to be positive and discuss more pleasant topics, and your conversation will flow much more smoothly.
Mistake 3: Too much slang in speech
As a rule, communication on the Internet is different from live conversation, that's a fact. Sometimes it can be hard to let go of slang words, phrases, emojis, GIFs, and the like. But in most cases they only spoil communication, especially if they're non-stop. There's nothing wrong with using internet slang, but use it in moderation.
Mistake 4: Attempts to pass off wishful thinking
On the Internet, it is very easy to create an image of a successful, wealthy person, a real master of the universe. Many even manage to maintain the illusion for a long time. But remember that sooner or later the truth will be revealed one way or another. And the longer you've played the role, the worse it will be for you. Remember that you are deceiving yourself first of all. There can be no question of any promising friendships or relationships if they begin with outright deception.
Mistake 5: Unwillingness to go beyond the dating site
Millions of people around the world are sure that dating sites and apps are virtually the only platforms where you can meet other people, make new friends and look for a soulmate. This is a mistake. At a minimum, we recommend using video chat roulettes as well. Chat roulette is a site or application which connects random users via video link. They make a great alternative to classic dating apps that can save you a lot of time and effort. Among the most interesting video chat roulettes are Monkey.cool, Chatroulette and https://coomeet.com/chatroulette. If for some reason you still haven't used videochat roulettes, we advise you to give them a try. You'll like them.
Mistake 6: The desire to rush things when chatting in video chat roulette or on a dating site
Rushing in online dating is not a good thing. Many people try to move online communication offline as soon as possible. They do not have time to get to know the other person properly, but are already ready to make a date with them and meet in real life right now! Don't hurry — the better you get to know your new friend online, the less risk of disappointment offline. Currently this is especially true. With the advent of vaccines for Covid-19 and the easing of quarantine restrictions, people are trying to make up for the lack of live communication, which is why they make hasty decisions. We advise you to be more aware and not rush — it's completely unnecessary.
Mistake 7: Using only the most popular dating sites
A person who has no experience in choosing and using dating sites will make the most obvious choice — the service with the most users. Among dating sites and apps, this is likely to be Tinder or Badoo, and among video chat roulettes — Omegle or ChatRoulette. We advise you not to focus only on the size of the audience. A lot doesn't mean good. Often a site with a smaller audience makes it easier to find new friends or even your soulmate. Especially if it is a niche platform made to the interests of a particular group of people, for example, vegetarians, pet lovers or religious Christians.
Mistake 8: Empty profile and lack of important information about you
It may seem to you that you don't need to talk about yourself on a dating site. After all, other users will find out everything about you during conversation. But believe us, there will be no other user without information in your profile. Tell us about yourself, your interests and hobbies, share your emotions and experiences. This is the only way you can interest other people and show that you are a multifaceted and interesting person. If you absolutely do not have the time and desire to fill in the profile data, your choice is chat roulette. Here, registration and filling out a profile is either not required at all, or takes a minimum of time. A couple of clicks, and now you are already talking with an interesting person you've never met before..
Mistake 9: The "passive" approach to online dating
You should not expect that a passive presence on a dating site will provide positive results. If you're really focused on finding new friends or a soulmate, you'll have to make an effort. Be active, fill in all the required fields on the dating site, upload and update information about yourself. Explore the profiles of other users, look for those who suit you best, do not be afraid to message first. Only in this way can you achieve what you want. If you're only a passive observer, in 99% of cases you'll remain so. A goal is achieved only by those who move towards it. Remember this, and promising acquaintances will not be long in coming.
Can you completely eliminate dating site mistakes?
Every mistake in any endeavor is an experience. And it is impossible to avoid them all. We've listed only a few of the most common ones. We hope this information will help you learn from someone else's experience, and make online dating more enjoyable, more efficient and more promising.
Of course, everyone makes mistakes. But this is completely normal. No one's right all the time, or 100% effective at using dating site algorithms, and even those make mistakes. Each experience will be unique for you. Our goal is to help you find success as quickly as possible. Good luck!