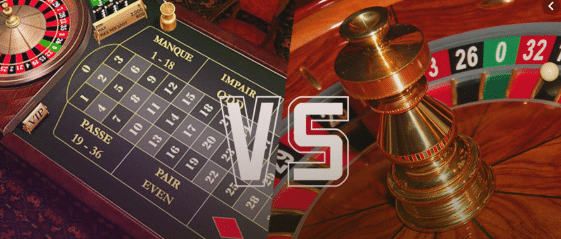 Two decades ago if you wanted to play casino games you had to visit a casino to do so. Now, of course, virtual or online casinos have revolutionised the casino business because they offer the same games land casinos do, and in most cases even more.
This is because unlike their land counterparts which have a limited i.e. finite gaming floor area, online casinos have no such limitations being 100% virtual or server-based. The up-shot is they can offer many more games and add new games as they choose.
There are many more differences between online and land casinos highlighted in this case study of online vs. land-based casinos. First, however, it's important to understand where and how casinos originated.
The Origin of Land Casinos
Gambling has been around for thousands of years. Records show that gambling was alive and well in China around 2300 B.C. There's even proof that gambling activities were organised and hosted in dedicated dens or buildings of the time.
However, it wasn't until 1638 that the world was introduced to the first real example of what we know today as a casino. It was in that year the Ridotto di San Moisè opened for business in Venice, Italy overlooking the city's famous Grand Canal.
Ridotto (Italian for the private room) was a government-owned gambling house and the world's first casino that offered many popular gambling games of the day.
At some point it became known as the Casinò di Venezia (The Casino of Venice) and is still a working casino to this day. It features popular casino games like slots, Blackjack, Caribbean Stud Poker, Chemin De Fer, EZ Baccarat, Fair Roulette, French Roulette, Punto Banco, Punto Banco Cards In Hand and Ultimate Texas Hold'em Poker.
The Casinò di Venezia may have the distinction of being the oldest land-based casino on Earth, but casinos are now commonplace in many countries and territories including the USA, France, Russia, the Netherlands, the UK, Canada, Argentina, Estonia, South Africa, Macau, Czech Republic, Panama, Latvia, Germany and many more.
Arguably the world's most famous casino hub is the US city of Las Vegas located in the desert state of Nevada. It attracts around 40 million tourists each year, most of them gamblers. With over 100 licensed and regulated casinos in Las Vegas, there's no shortage of choice.
The Origin of Online Casinos
Where the first land casino can be traced back to Italy more than 380 years ago, online casinos have around for barely more than 25 years.
The first ever internet-based casino was Intercasino, which opened its 'cyber doors' for business in 1996 and is still in operation today. Between then and now it has reportedly paid out over $3 billion in winnings. Its games include slots, video poker, keno, table and card games, progressive jackpots, live-streamed live dealer games and others.
Where once its games were supplied solely by Cryptologic, today it has games from a host of the world's best online casino software vendors including NetEnt, Play'n GO, Leander, BetSoft, Quickspin and others according to NoDeposit365.com.
The first online casinos required players to download and install (and intermittently update) their game suites which were solely for Windows-based PCs and laptops. Later software firms started developing Flash-based games that could be played on most internet browsers and importantly on Apple computers.
While many of the online casino games from those days are rudimentary compared those of today, they were entertaining, exciting and crucially lucrative enough to appeal to gambling fans all over the world. In fact, the popularity of online casinos spread like wildfire to many Western countries and beyond.
By the end of 1996 there were a total of 15 online casinos in operation. By the end of 1997, that number had grown by 14 times. By 1998 online gambling revenues were just shy of $850 million, and the year after that multi-player games made their debut.
"Today the online casino industry is virtually unrecognisable from the one in the 1990s. "
For a start, an increase in speed, reliability and global access to the internet via 4G, 2G, LTE and Wi-Fi coupled with huge strides in mobile technology, gave birth to mobile-friendly 'instant play' (browser-based, no download) casinos and games available 24/7 from anywhere with internet access.
Online Casinos vs. Land Casinos
Now we come to the crux of this article – how online casinos differ from land casinos.
24/7 Convenience & Privacy
The most notable difference between online casinos and land casinos is convenience and privacy. Online casinos are accessible around the clock 365 days a year in private on any internet-enabled device from wherever you are, on any device.
In contrast, getting to and from land casinos takes time and will usually incur transport costs plus accommodation and food costs depending on their location.
Multi-Platform Versions
Whether you have a PC, a Mac, a smart phone, a laptop or a tablet, you can login to an online casino, sign up, make quick and secure deposits and start playing in just minutes.
In addition, if for whatever reason you want to switch platforms you can because you can use your casino username and password to access the casino on any platform you like and your balance and play history will pick up where you left off.
More Games than Ever
Online casinos can house hundreds if not thousands of games. This is unlike the gaming floors of land casinos can only fit a finite number of slot  machines, table games, card games and private rooms before they literally run out of space.
Virtual casinos can also add or remove games at will with no disruption to the service. In addition, they offer practice play i.e. demo games that players can play free for fun or to get a sense of their identical real money counterparts.
Multiple Banking Methods
Online casinos process a wide variety of safe, secure and trusted banking methods like credit and debit cards, e-wallets, prepaid cards, bank transfers, wire transfers and even digital coins like Bitcoin, Litecoin, Dogecoin and others (which offer players anonymity).
This is in contrast to land casinos that require you to buy chips or play slots with cash.
Generous New Player Bonuses
As an incentive for you to sign up and play, most online casinos offer first time players one or more new player bonuses including 100% free no deposit bonuses / free spins and traditional percentage based welcome bonuses and others.
Land-based casinos, however, don't reward their new players with bonuses but instead reward their most loyal players, biggest winners (or losers) with 'comps' in the form of free meal, accommodation, show or transport vouchers.
Old or New
There's only one aspect of land casinos that trumps online casinos – the noise, vibe and atmosphere they offer players. The hands on, tangible experience of land casinos can't be replicated online except to a small degree with interactive live dealer games.