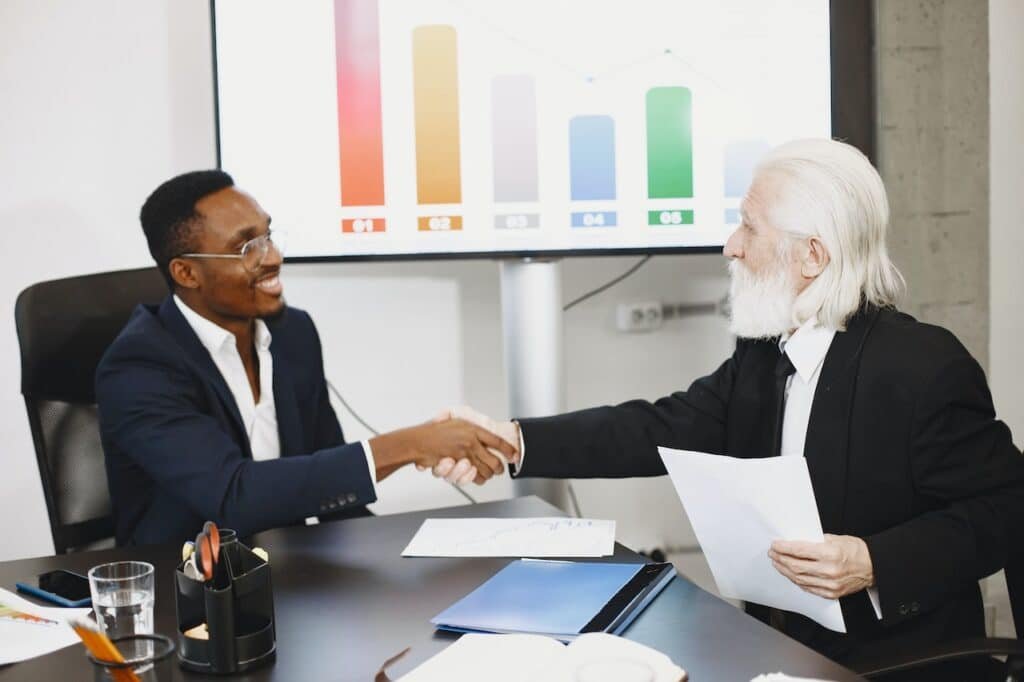 Most company decision-makers wouldn't even dare to contemplate any form of partnership with a fellow competitor. However, very few business decision-makers leverage the ability to see past a potential downfall in sales and loss of customers by choosing to form a partnership with a competitor.
Building a relationship with a competitor
No matter what business you own or are invested in we all know that one of the first tasks you must do is market research. This can easily be done by Googling your competitors and seeing which ones appear at the top of the Google page rankings, going to networking events or simply picking up the phone to set a face-to-face meeting to discuss your ideas.
Set your own goals in advance of a meeting
Going to a meeting with a competitor is useful if you can exchange ideas about how to progress both your companies forward, this will help you and your competitor realise their goals with your assistance. Again, to some business decision-makers, this might seem absurd when it comes to the progression of your own company, but the key word here is trust. As soon as you can gain one another's trust, competing becomes secondary as you will both see the advantages that come with a progressive collaboration.
Thinking about your customers
Think about your customers throughout the process of establishing and importantly sustaining collaboration with a competitor. That is, what are your customers going to gain by you partnering with a competitor? Are you going to be able to offer your customers greater discounts because of shared expenditure costs with your competitor? These may include; logistics costs, IT, manpower, utility bills, outsourcing, etc'… If so, then your margins will increase which inevitably will allow you to offer discounts to your customers. This will put a smile on their face, and make them spend more money with you in future they should even promote your products to their family friends and social media networks.
Two examples of a successful partnership
Example 1: A start-up food company requires customer exposure for their new brand and service in a local setting. They choose to attend a food event, knowing in advance that their main reason for being there is to network with fellow experienced food truck providers, i.e. competitors. They do this because they want to be able to partner with their competitors for catering events by offering their service to the competitor's already established extensive customer base list. This is free advertising and will require very little effort for outreach to the new customers from the start-up food company as most of the selling will be done by the competitor to help you gain new customers. Needless to say, that you too will be required to do the same for your competitor.
Example 2: Some UK casinos are introducing a new game to their customers, they do this by using the same PR agency to write and promote the game to the media and the public using traditional and new digital methods to reach out to new and established customers. This shared cost by the casinos is cost-effective and will bring in greater results for customer acquisition and inevitably retention.
Another tip and a practical reminder for effective collaboration
One of the easiest and most cost-effective ways to increase your exposure to potential new customers is by exchanging your website link with that of your competitor on both of your Index pages. This, of course, allows you to reach new customers with an already established interest in your product which in turn brings your ability to close a sale that steps closer. I know a no-brainer right? Without meaning to sound too condensing, don't forget that to get to that stage of visibility in your competitor's domain you must follow the previous important two steps, Trust and Collaboration.