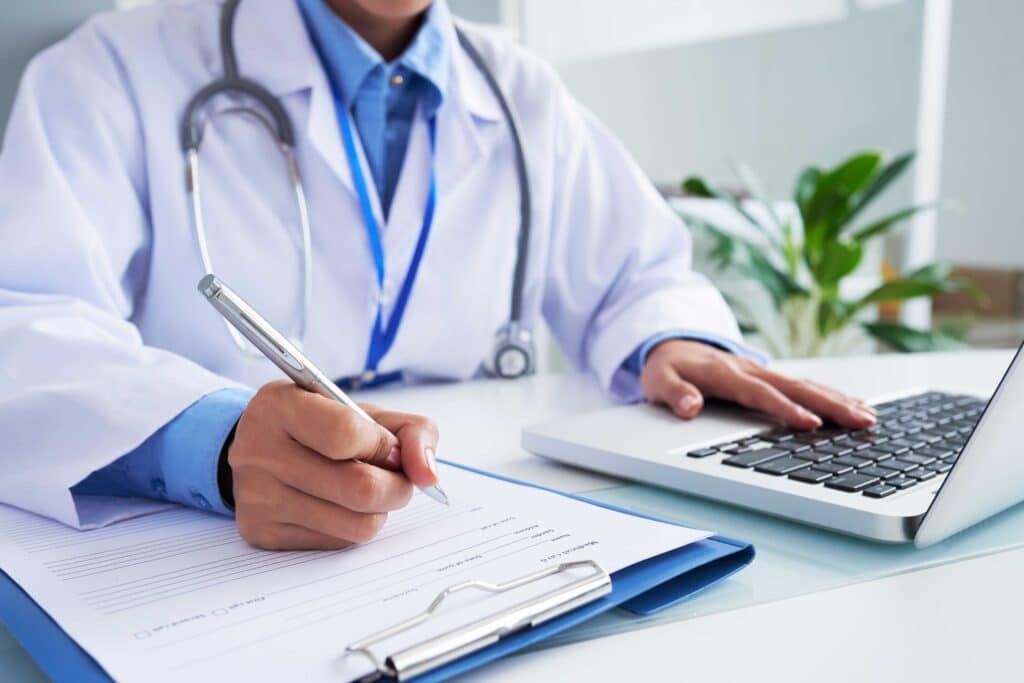 Thanks to regulatory consulting services. Startups and incumbents are creating safe, effective and compliant devices that are improving patient outcomes, reducing burnout and enabling better outcomes for all. As a result, we've seen a proliferation of MedTech and digital healthcare solutions across global markets. What comes next? And, what do new medical device manufacturers, pharmaceutical companies and payers need to know to continue this fast pace and deliver meaningful value to all healthcare stakeholders?
This article will examine the role of medical device regulations in Healthtech, including the importance of medical device regulations, medical device standards, medical device regulatory affairs, medical device manufacturing regulations and medical device quality standards. Leverage these insights from regulatory consultants to set your foundation for growth and impact.
Why medical device regulations are critical
The primary purpose of medical device regulations ensure that medical products are safe and effective for healthcare professionals and patients. It is especially important that companies manufacturing and distributing medical devices maintain relevant safety and quality standards.
Moreover, medical device regulations mandate that healthcare providers and patients can access accurate and reliable information about medical devices, including their intended use, indications and potential risks. This information helps to promote patient safety, mitigate risks and enable informed decision-making.
Medical device standards manufacturers must know
Medical device standards are a crucial component of medical device regulations. And provide a framework for ensuring consistent quality, safety and performance of medical devices. They cover a range of areas, including design and development, testing, manufacturing and post-market surveillance.
Compliance with medical device standards is essential. This ensures that medical devices meet regulatory requirements and are safe and effective for use. Standards such as ISO 13485 provide a framework for medical device manufacturers to establish and maintain a quality management system that facilitates consistent product quality and compliance with regulatory requirements.
In addition, medical device manufacturers must adhere to ISO 14971 and provide a risk management framework for medical device manufacturers to identify and mitigate potential risks associated with the use of medical devices.
Whether you're working with regulatory consultants or building internal capabilities. Be sure to closely adhere to ISO 14971, ISO 13485 and other relevant standards.
The importance of medical device regulatory affairs for your organizations
Medical device regulatory affairs refer to the processes involved in obtaining regulatory approval for medical devices. The regulatory affairs department within a medical device company is responsible for ensuring that the company's medical devices comply with relevant regulations and standards.
This involves preparing and submitting regulatory submissions. Such as pre-market notifications or applications and working with regulatory authorities to obtain approval for the medical device. The department is responsible for ensuring the medical device complies with ongoing regulatory requirements, such as post-market surveillance and adverse event reporting.
Key medical device manufacturing regulations
Medical device manufacturing regulations establish the requirements for the manufacturing and distribution of medical devices. These regulations cover many areas, including quality control, labeling, packaging and distribution.
Manufacturers of medical devices must uphold these regulations to verify that their products are safe and effective for use. Non-adherence with medical device manufacturing regulations can result in recalls, fines or legal action.
Every regime will have its own regulations. For example, in the US, the Food and Drug Administration (FDA) regulates medical devices through a risk-based classification system, with Class. I devices require the least regulatory oversight and Class III devices require the most. The European Union has a similar risk-based approach. So medical devices are classified based on their potential risks and the device's intended use. Because a product has been approved in either jurisdiction, it doesn't mean you'll be guaranteed to sell it in the other. Keep this in mind if you plan to launch or expand internationally.
Fast-track the development of safe, effective and compliant medical devices
Medical device regulations play a vital role in the health-tech industry. They certify that medical devices are safe and effective. For use and provide a framework for ensuring consistent quality, safety and performance of medical devices.
Navigating the complex regulatory landscape of the medical device industry can be a daunting task, particularly for smaller companies with limited resources. Regulatory consulting services provide valuable support to companies seeking to navigate the regulatory framework and ensure that their medical devices meet the relevant safety and quality standards.
Regulatory consultants can assist with developing and implementing quality management systems, provide guidance on regulatory submissions and assist with post-market surveillance and adverse event reporting. With their deep understanding of the regulatory landscape, healthcare technology consulting services can help medical device companies streamline their regulatory processes and comply with relevant regulations and standards. Before you start your product development journey, begin by evaluating the leading regulatory and product strategy partners, such as Star consulting services, to save time and money and get the right medical device into the hands of patients faster.