Hair is a valuable asset for all. It defines female beauty and a sense of personal grooming. What's more? Most people spend a lot of money to maintain healthy and beautiful hair. But, when hair loss strikes, this turns out to be a stressful experience. There are various hair loss treatments available, and hair transplantation is now gaining popularity. It's an excellent solution and is one of the most successful remedies for baldness.
What changes should you expect after a hair transplant?
Hair transplantation is a unique way of restoring your lost hair. Most people suffering from thinning hair opt for this procedure, and it's advisable to know what to expect after the surgery. Here's what happens after the first session;
1. Scalp changes
After the first session of hair transplantation, your scalp will be tender to touch. Hair Transplant Turkey surgeons may prescribe some pain killers to alleviate any pain in the first days post-surgery. The professionals will also advise you to wear bandages on your scalp for a day or two. What's more? You may have to take antibiotics or anti-inflammatory drugs for some days.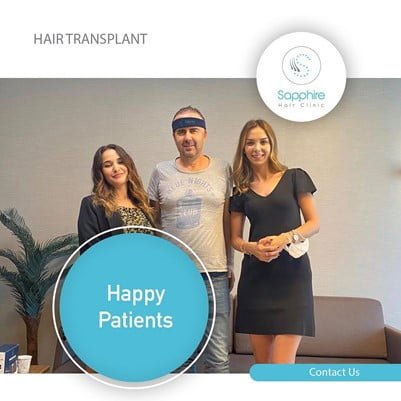 Sapphire Hair Clinic
The scalp at the implanted area is also very vulnerable. It takes about four days for the newly implanted follicles to gain hold and become permanent. They are then vulnerable, and you can easily dislodge them through touching or rubbing.
2. More hair fall!
Sounds funny? This is what happens; two to three weeks post-surgery, the transplanted hair starts falling off. The period is referred to as shock loss and is least expected by most patients. But, this isn't a cause for alarm. You'll experience new growth in the transplanted area within a few months. Your surgeon may even prescribe some drugs to boost hair growth for quicker results. If you want very thick hair, a DHI Hair Transplant would be ideal.
3. Changes in sleeping position
After the surgery, you must support your head and stay still. It's advisable to prop up your head at an angle of 45-degrees while supporting your neck for 3 nights. This supports your head and avoids movements through the night. The elevated positioning of the head also limits post-surgery swelling.
4. Washing the transplanted area
You should wash the newly transplanted hair, and your dermatologist will guide you on how to do this. For excellent results, avoid direct water pressure like using the shower and excessive rubbing.
Instead, gently pour water and shampoo over the transplanted area with a cup. Once done, air dry the transplanted region thoroughly. It's worth noting that even with careful washing, you may still rub the place slightly, leading to a reddish scalp.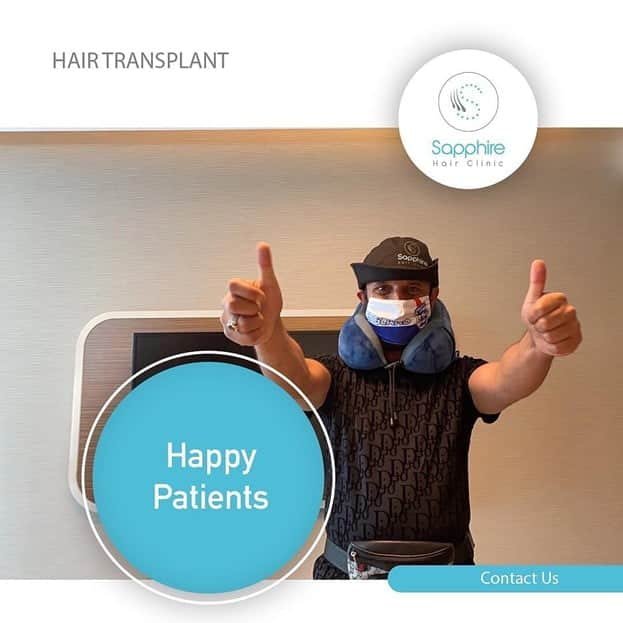 Sapphire Hair Clinic Happy Patients
5. Minimal pain
You don't expect to endure a lot of pain after the surgery. Pain is minimal during this period, and most people only report a little discomfort in the donor area. The surgeon will give you some pain killers to ease any discomfort the first night.
The bottom line
If suffering from thinning hair, talk to your doctor about the best treatment options for your case. If you choose to go for a hair transplant, engage an experienced surgeon. Your choice determines the success of your surgery.