It's a common misconception that physical products or tangible services are required in order to make money online. In fact, there are countless websites that generate thousands of dollars each month without selling any physical goods. Product review sites achieve this goal by offering helpful reviews for certain products and generating income through affiliate links, ads, and other methods. Steve Scott has helped many students achieve major success through a review site of their own.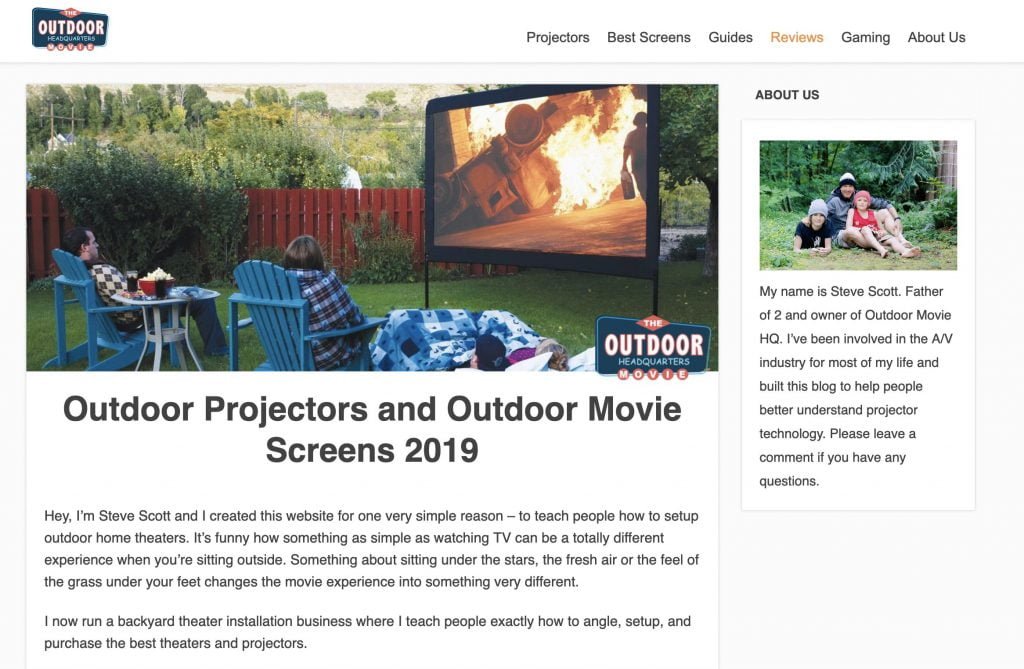 A successful entrepreneur in his own right, Scott has made over 10k each month through his review sites. Here are some key tips for scaling to a wildly successful income each month. Take a look at Steve's site Outdoor Movie HQ to see how he built it over the last 3 years.
1. Conduct Keyword Research
Keyword research is one of the most important factors in creating a 10k/month income from product reviews. There aren't many review-based websites which people will access directly from their browser. Instead, a vast majority of your site's website traffic will be directed from a search engine. When an individual wants to read a review about a particular product, they will consult Google or Bing with a query. For example, a music producer may search for a review of the newest headphones released by Beats by Dre. The producer will see a long list of results and click on a link that seems to best match his needs. This is the process by which a majority of review sites receive their traffic.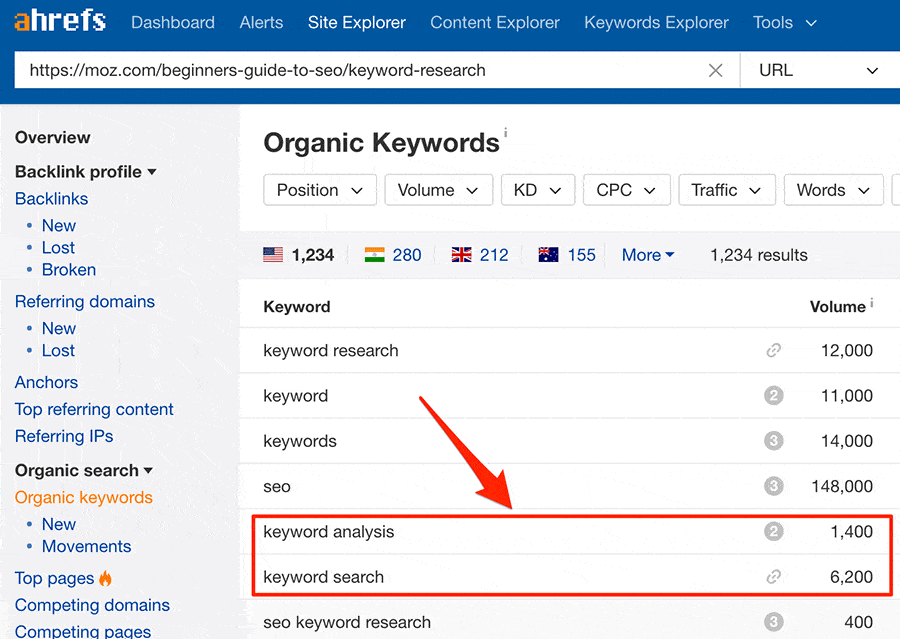 In order to ensure that your website shows up for a related search engine query, you have to conduct keyword research. This process starts with an understanding of your target audience's needs and concerns. If you can anticipate what your audience will search in Google, you can tweak a site to show up as a highly relevant link for the query. Although there are several methods to achieve this goal, Google Keyword Planner is among the most effective. Although this tool was designed for marketing, it works just as efficiently when tailoring keywords for ranking purposes. After entering some information about your website, industry, and target audience, you'll be met with a laundry list of keywords that would make for an effective ranking strategy. With these results, you can begin selecting some target keywords and phrases that would be most relevant to your reviews.
You can see by Steve's product categories that he creates silos of content that then allow Google to crawl and index the page more easily. You can see this page as an example, which reviews projectors of all varieties. It allows Google to easily understand that this particular category (or silo) is about a specific topic.
This is the same best practice that all sites should be using. A good adage to follow is if the site is easy for readers to understand then it's probably well built for Google.
2. Research the Products and Perform Tests
After you've conducted some thorough keyword research, it's time to become familiar and comfortable with the products which you'll be reviewing. While it is possible to run a semi-successful review site without actually testing the products, you'll gain much more trust and credibility when you have personal experience with the items. Instead of regurgitating what you've read online, you can offer some personal advice and worthwhile opinion on the products. This looks much better from the perspective of a reader.
When researching the products, it's important to run tests to see how each item performs when being used. You should use the product like the average consumer and make notes about your personal experience with the product. It's your job to take the perspective of a curious customer while testing these products. Don't forget to take notes while reviewing each product to use as a reference later.
3. Write Posts
Now that you've become familiar with the products and understand their pros and cons, it's time to write posts. These posts will serve two primary purposes. Firstly, these articles will be a direct translation of your personal experience with the products. These posts will be the official review that will be seen by users browsing your site. In addition, these posts will serve as a major factor in your overall SEO strategy. Each post should be full of researched keywords and helpful links.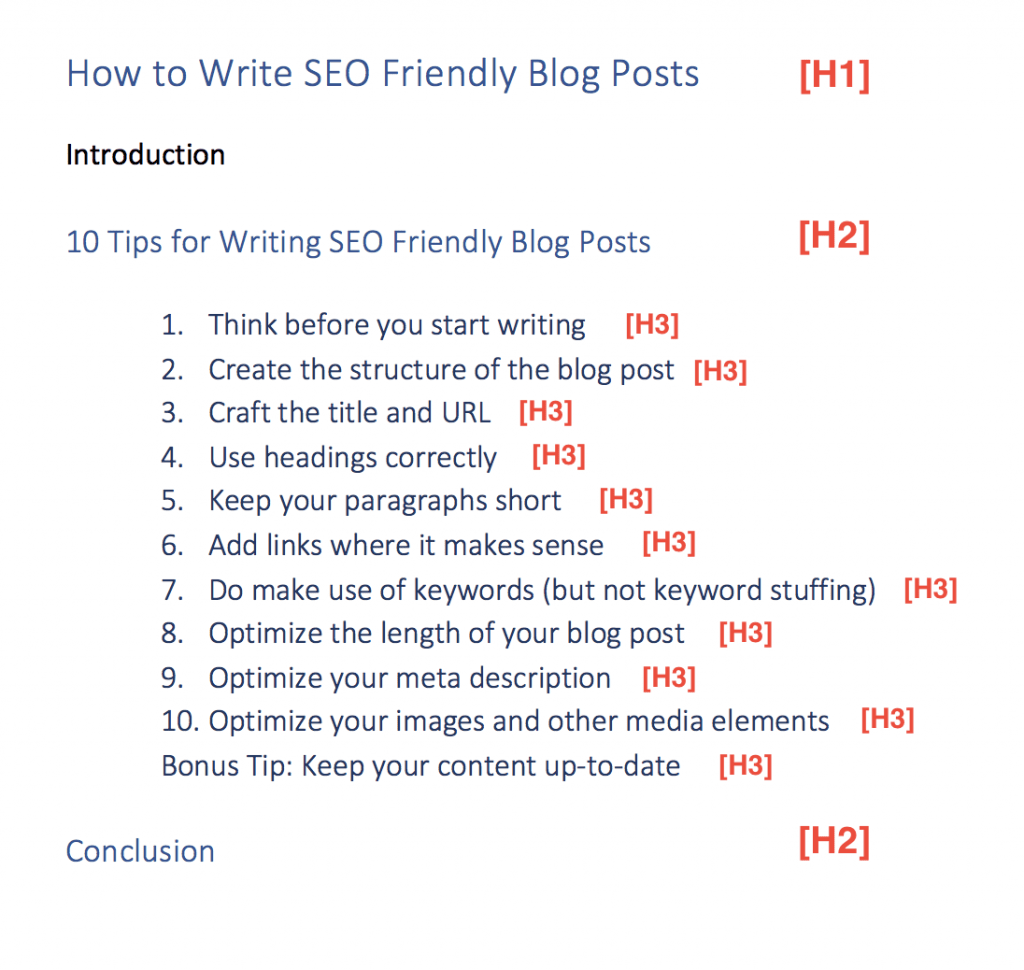 Although you can write with a unique voice, it's helpful to maintain a talkative and helpful tone. Review sites should be geared towards helping answer questions and clearing up any concerns for users that are thinking about buying a particular product. You can write the post like a message to a friend. If you make the post sound to professional or 'salesy', you run the risk of turning away users that could generate income for your site.
Please check out Hubspot's guide to content creation. It's packed full of good times and takeaways to up your content game.
4. Implement an Effective SEO Strategy
It's clear that ranking high in search engine results is a critical indicator of success for any website. This is especially true for review websites that rely on this referral for a large majority of their traffic. Although keywords play a major role in ranking your site on search engines, there is much more that factors into the algorithm. In order to optimize the ranking of your site, you need to implement an effective SEO strategy overall. There are several components to a site that can be tweaked and improved in order to give your site the best chance for ranking high.

In addition to keyword research and implementation, title tags, meta descriptions, URL structure, and file names are all important components of an effective SEO strategy. Although the specifics of each method are beyond the scope of this piece, it is important to remember that SEO strategies are multifaceted. There isn't a magic solution to help your site rank higher in search engines. Every little tweak and improvement will help the cause overall. It can take years to build a review site that generates a massive income.
Although it may seem too good to be true, you can make a steady income from a product review site. There are countless success stories of average people who have managed to generate thousands of dollars each month from their efforts. It's all about understanding the needs of your market, becoming familiar with the products, and enhancing your site's SEO strategy to generate traffic. These four steps can help you take a mediocre review site into a money-generating machine. That 10k/month threshold is achievable with the right strategies and work ethic.