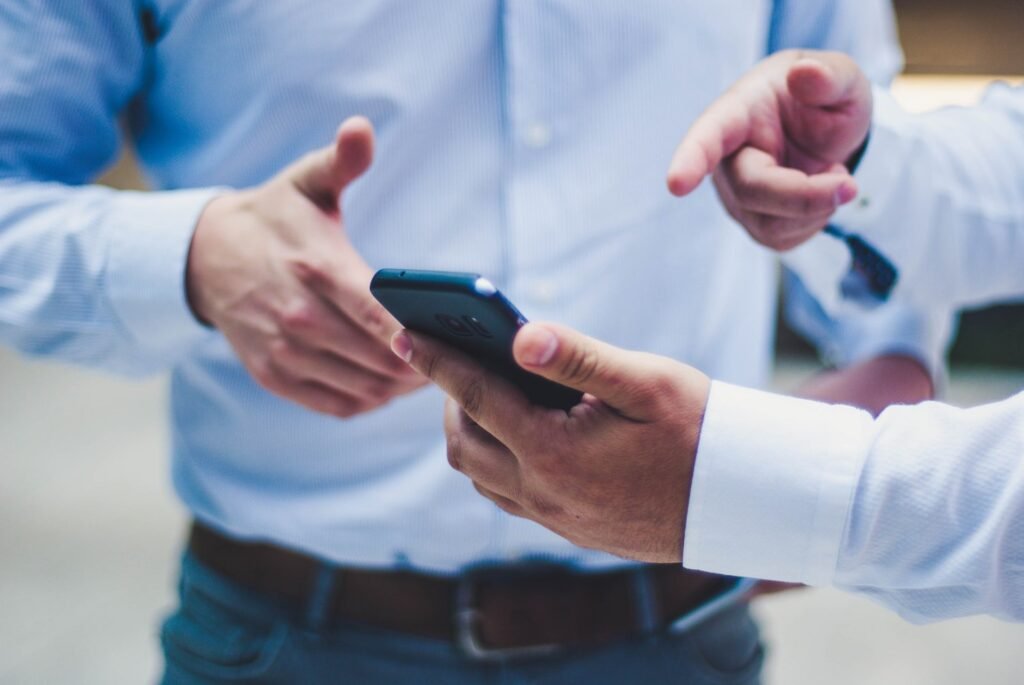 We all use mobile apps every day. It is easy to understand why mobile apps are so beneficial to our daily lives on a personal level. However, despite this, many businesses fail to truly grasp the value of custom app development.
There are a few common misconceptions that a business might have, including:
My business doesn't need an app.
No one will use my app.
The costs of app development outweigh the benefits of having an app.
A mobile app won't provide any benefit to my customers or my business.
While it is natural to have doubts, there is a strong business case for mobile app development. A mobile app could be the perfect way to get a leg up on your competition and grow your customer base.
Today, consumers are looking for mobile solutions to many of their daily tasks and problems. In addition, the COVID-19 pandemic has only increased consumer demand for mobile solutions.
Let's make a business case for mobile app development below.
Engage Your Customers
The ability to directly engage your customers is probably the greatest benefit of having a mobile app. Top marketing services work hard to connect with customers in this way. A mobile app is a channel that gives you direct contact with your customer base.
There is no better marketing channel than a mobile app. Your business can send your users and customers direct marketing materials and promotions in the form of push notifications.
However, you should avoid spamming your users with push notifications. You should only be sending push notifications when they convey important information, promotions, or deals that they can access.
The push notifications you send your users should feel valued and encourage them to visit your physical location or make purchases online.
A mobile app also gives you a chance to speak directly with your users. This can be accomplished in several different ways. Typically, businesses use chat windows or help forums that allow users to submit questions, concerns, ideas, etc.
However, if you are interested in connecting with your users personally, you could design alternative solutions or embed your social media profiles.
Direct contact with users can significantly benefit your business and help you build a loyal customer base.
Provide Valuable Services
People use mobile apps because they provide them with valuable services, information, or entertainment. Depending on your strategies, your mobile app could do all three of these things.
For example, if you have a real estate application, you can provide your users with a mortgage calculator to compare mortgage rates for their home purchases.
A mortgage calculator is a valuable service for home buyers, and it complements the primary information being shared on your app, which is home listings.
If you also are interested in creating entertaining features and content for your users, you could also share pictures or interactive designs of famous houses, such as Falling Water.
This is just a basic example of how an app can provide value to users. Still, it is a good illustration of how a small real estate business could create an engaging app experience for their users and provide a valuable service that keeps users coming back.
Being able to provide users with services 24/7/365 is a significant benefit of mobile apps. For example, imagine you own a hair salon or another appointment-based business.
With a mobile app, you can give your customers the ability to schedule appointments through the app at their convenience. Plus, you don't need to commit as many resources to answering phones and scheduling since your app can handle the bulk of these tasks.
In addition, your app can send appointment reminders, coupons, and other important information to users who have already scheduled service with your business.
Stand Out From Your Competitors
While most large organizations have mobile apps, many small or even medium-sized businesses do not, especially in niche industries.
This means there is a lot of opportunity for innovation and a chance for your business to attract additional customers from your competitors.
Think about a dispute resolution firm. There are likely few apps that allow users to contact an alternative dispute professionally, manage the documentation associated with their dispute, communicate with their representatives, and view the outcomes of their proceedings. This example provides a good illustration of the type of opportunities that likely exist in your area of expertise too.
You might think there is no space for a mobile app in your industry, but you would be wrong. Even if the only thing your app does is organize your user's information and give them a channel to contact and communicate with your business, you have created something valuable to them and your business.
Companies with mobile apps can outpace their competition and meet their customers where they are all the time, on their phones.
Final Thoughts
Too many organizations think that app development cannot aid their business or customer base. The great thing about app development is that no matter what type of business you operate, you can find a way to provide your customers and users with something valuable.
We live in an increasingly digital and mobile world. Your business must consider developing a mobile app to remain competitive and relevant moving forward.
Koombea Author: Robert Kazmi