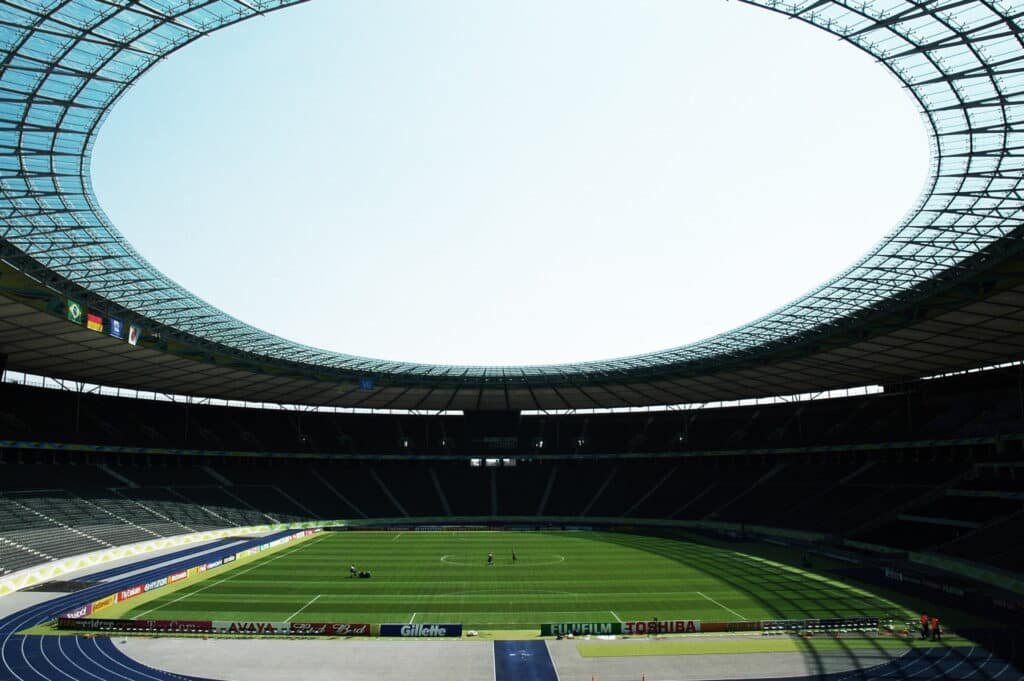 Sport is a phenomenon that gathers masses wherever there is a game, or anything related to its popular teams and athletes. Thanks to their association with sports, many business sectors thrive, like bars and restaurants where people come in masses to watch sporting events.
The bookmaker industry has grown incredibly over the past few years. Many even offer free bets to attract clients to their multidisciplinary betting markets where they can find sports ranging from the most popular like football and rugby to horse racing and cricket. Millions of fans around the world look for ways to enhance their sports watching experience by betting on their favourite teams.
Sports are also a vehicle of incredible stories and fans can feel like being a part of history when attending arenas and global sporting events. And here's where sustainability makes its grand entrance in sports premises.
The case of sustainability in sporting events is relatively new, and it's a topic that's growing in popularity because of its importance in the fight against climate change.
When organizing committees and sporting institutions started calculating the impact of the carbon footprint of their events, they knew something was off.
The carbon footprint of a sporting event takes into account different factors like the construction of infrastructure (arenas, stadiums, facilities, or any related sports complex), waste and debris produced, energy, water, and food consumption or even the impact of fans travelling from all over the world.
For example, the London Marathon of 2019 left more than 350 000 empty plastic bottles of water on the street according to the company responsible for cleaning, British Veolia. Motorsports and competitions like the Dakar where 340 vehicles participate, generate more than 100 tons of waste.
Numbers are clear, sporting events leave durable carbon footprints and this matter must be tackled. Luckily, organizers are taking this matter seriously and the efforts can already be seen in the biggest sporting events on the calendar.
The Super Bowl saw an additional scoreboard in the stadium where a score reflected the waste that was being generated and how much of this waste was recycled. The final score showed 91% of wastes being recycled, reused, or recovered. A total of 63 tons of debris.
For the Tokyo Olympic Games, the Olympic Committee set a goal for the organization of the most sustainable Games in history. The Olympic village was built with locally produced wood. There was no need of importing goods from foreign markets, reducing the quantity of carbon dioxide that the transportation produces. All vehicles used for the transportation of athletes and organizers were completely electric, fed by hydrogen cells, and all the electricity used in every sporting complex and arena came from renewable sources like solar energy.
There are many cases in football as well. The Dutch club, Ajax, underwent a series of stadium redevelopments and had to replace the 53 000 seats of their Johan Cruyff Arena. The sustainable solution was to sell them as a souvenir for their fans and the seats remaining were recycled to produce the new seats. This resulted in new seats that were composed of 100% recycled plastic, of which 10% came from the oceans.
And then there's the striking case of the most sustainable club in the world. Forest Green Rovers were named by FIFA as the greenest club in the world. They managed to have a stadium that's fully fueled by solar panels. They have installed electric vehicle chargers and rainwater recyclers to water their fully organic grass.
These are only a couple of examples of a leading actor in the field of sports and sustainability. They continue to expand their efforts by producing their shirts out of coffee waste or offering all-vegan food on matchdays.
Hopefully, many other clubs can start leading by example and get inspired by teams like Forest Green Rovers. Sustainability in sporting events has become a need, and as we shift into a sustainable global economy, efforts in this area on behalf of organizers and institutions will become mandatory.
And if people and fans start to witness the efforts of their beloved clubs or athletes in the fight against climate change, it will produce positive externalities that go far beyond the sole decline of the carbon footprint but will surely incite a change of behaviour in society.