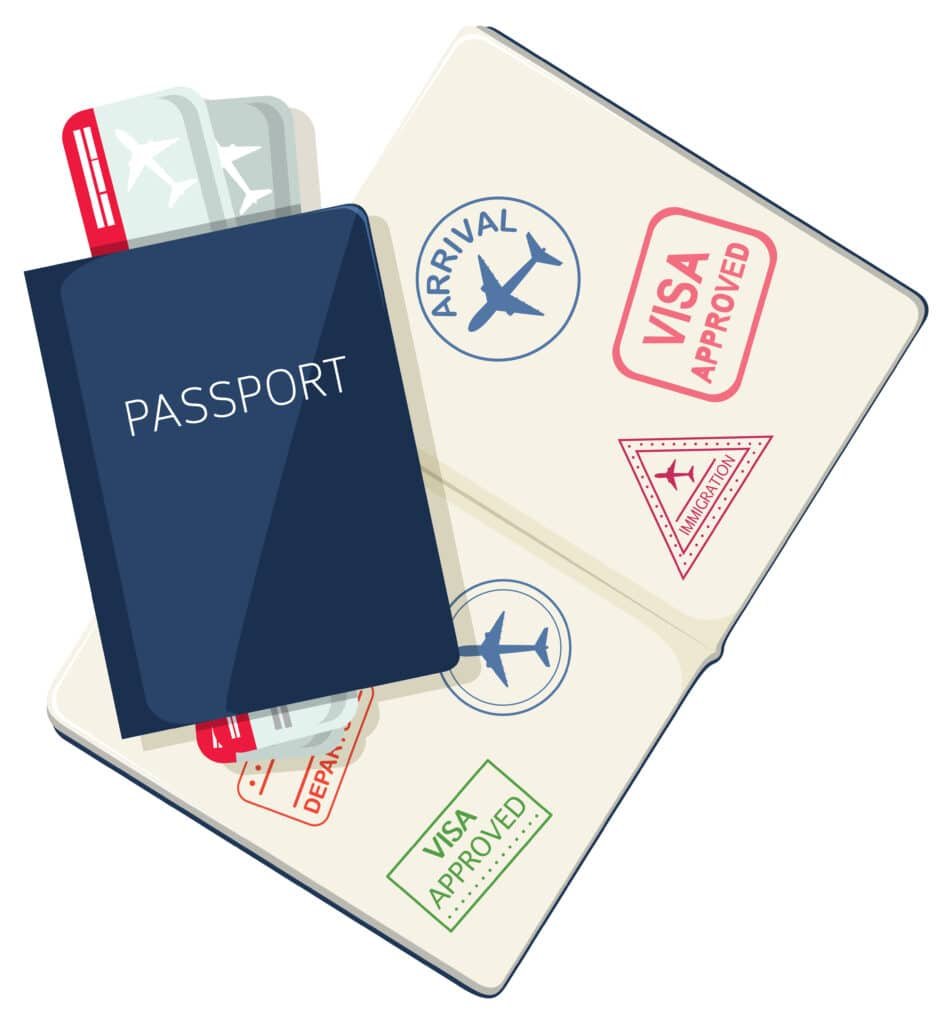 Dubai is present on many of our bucket lists. The prime skylines, luxurious lifestyle, heritage locations, and rich culture attract everyone to travel to this dream city in UAE. If you're planning a trip to this dynamic city, it's essential to understand the visa requirements and application process. In this complete guide, we'll walk you through everything you need to know about obtaining a Dubai visa.
Types of Visa for Dubai
1.     Visit visa:
Visit visas in Dubai are for individuals who wish to visit the city for tourism, training, and work. These visas allow you to stay there for 30 days and can be extended for 60 days under certain conditions. It is important to know that business tourist visit visas are only valid for a period of 14 days and cannot be extended.
2.     Residential visa:
If you are looking to reside in Dubai for some years, you need to apply for a residential visa. This visa allows you to stay in the city for 1 – 3 years if it is sponsored and for 5 – 10 years if it is unsponsored. You can get your visa renewed and extended as well.
3.     Golden visa:
Dubai golden visa is a more permanent one that helps you enjoy the benefits being provided in Dubai and UAE. In this visa type, you can stay for 5 – 10 years in the city and do not have to return within the specified 6 months duration. If you are looking to start a business, study, or reside in the country you can go for this visa.
4.     Green visa:
The UAE green visa was introduced in 2022. It is a type of resident visa that permits freelancers, employers, investors, and entrepreneurs to stay in the city for up to 5 years. This visa allows you to get your family to Dubai. If you are looking to start your own business in Dubai you can consult Qatar company formation website to see guidelines and processes.
How to apply for a Dubai visa?
To determine your eligibility for a Dubai visa, check the requirements based on your nationality.
Select the visa type that suits your purpose and duration of the visit.
Apply for a Dubai visa through an airline or registered travel agency. They will assist you throughout the application process and handle document submission on your behalf.
Gather the necessary documents. This will include a valid passport (with at least six months validity), passport-sized photos, a travel itinerary, hotel reservations, proof of financial means, and a completed visa application form.
Submit your application and documents to the airline or travel agency. They will verify the information and forward it to the relevant authorities for processing.
Pay the visa fee according to the instructions provided by the airline or travel agency.
Wait for the visa processing, which usually takes a few working days. The authorities will review your application and make a decision.
If approved, your visa will be sent to you via email or courier. This depends on your chosen method of delivery.
Requirements to stand eligible for a Dubai visa
You must possess a valid passport. Make sure it isn't expiring anywhere between 6 months from your departure date.
You should hold a confirmed return ticket.
It is required for you to show the required amounts of funds in the bank to support your stay in Dubai.
Complete payments should be cleared.
There should not be any current or past police/ court cases running on you.
Essential documents required while applying for a Dubai visa
Passport with 6 months of validity. You need a scanned copy of the first and last page of your passport.
Current Passport sized pictures and make sure these are not older than 6 months.
Bank statement for proof of funds
National identity card
Proof of clear criminal record
If you are applying for a visa to study in Dubai, you need to show proof of admission and the required degrees to prove your qualifications.
Understanding the Dubai visa process is crucial for a successful trip. Following the guidelines with the visa application, this will provide the required documents. You can embark on an unforgettable journey to Dubai.