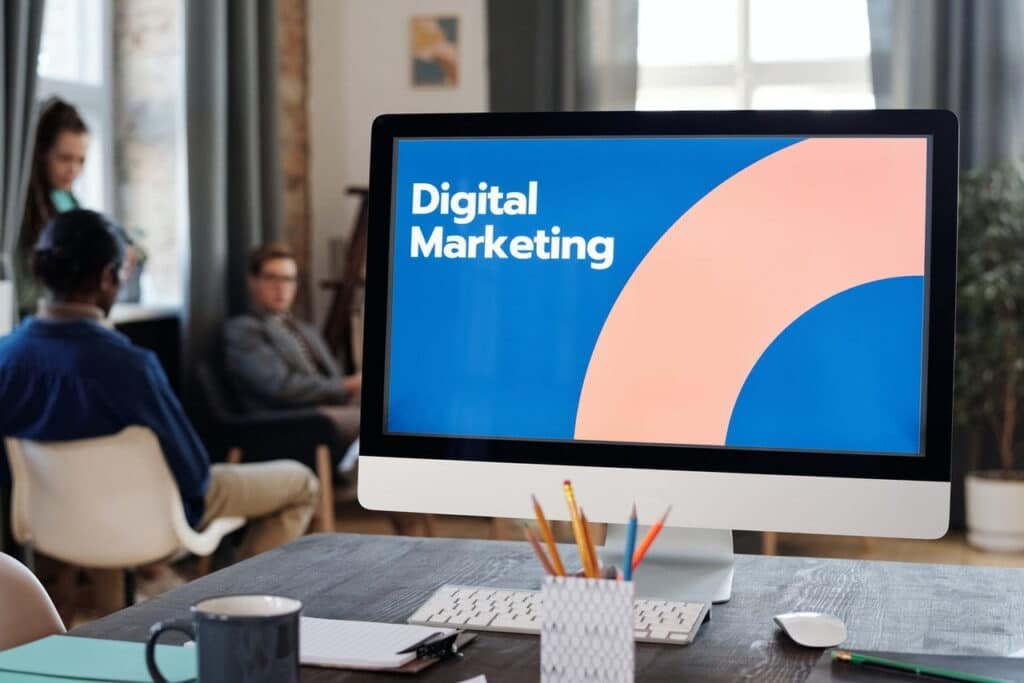 Did you know that statistics predicted that by 2022, digital marketing will account for more than two-thirds of global advertising spending? That's a pretty staggering statistic, and it underscores just how important digital marketing is today. It's hard to believe, but in just a few years, digital marketing will be even more important than it is today, according to cozab.com, a digital marketing company. In 2022, businesses that aren't using digital marketing tactics will find it difficult to compete with those that are.
If you're not already investing in digital marketing, now is the time to do so. In this post, we'll take a look at why digital marketing is so important and discuss some of the strategies you can use to get the most out of it. Stay tuned!
Meet Customers at Different Stages of Buying
Before the rise of digital marketing, one aspect of the buying process was quite overlooked, and that was the customer's journey. However, since digital marketing has become so popular, it's now possible to analyze every step the customer takes, from the exact point they decided to find a solution.
More than this, digital marketing allows businesses to meet customers at different stages of the buying process. For example, it could be your advertisement that shows the customer they have a problem, and it could be your site with great content that educates them on how to deal with the problem.
Measurable Results
Another reason why digital marketing is a necessity in 2022 is the fact that you can accurately measure results, and more than this, you have access to metrics to assess your entire campaign in an instant.
For example, if you are running an ad, you will be able to see how many people clicked on the ad, how many sales were generated from the ad, how many people visited your site since the inception of the ad, and more. These statistics provide measurable results that can help determine where attention needs to be shifted.
Accurate Audience Targeting
The great thing about digital marketing is the access to information that it provides. This information can be used to find out where exactly your audience is from, how old they are, what social media platforms they use, what content they're interested in, and more. More than this, this information can be used to devise the right strategies to secure sales.
If a user were to click on an ad, you can begin collecting information about the user and target them with subsequent ads. If they visit your site and leave an email address, you can send emails about products, services, and promotions. Eventually, you can send an email with an offer just for them, and you'll have a sale.
Consistent Lead Generation
One thing that small businesses can gain from digital marketing is that it can provide consistent lead generation. For example, if you were relying on foot traffic to enter your store, you don't have a systematic method of generating a lead.
If on the other hand, you provided a website visitor with a promotional code to be used in-store, within a certain period, you are guaranteed to not only consistently generate more leads, will also increase site visitors and store visitors.
Relatively Cheap Advertising Methods
If you were to compare traditional marketing methods with digital marketing methods, you would realize that digital marketing offers relatively cheap advertising methods. For example, if you were to advertise on Google, you would be paying for a PPC (pay-per-click) approach, and each click would cost around $1. The thing is, you will only pay when someone actually clicks on the ad.
If for example, you were using social media, that within itself is free advertising. But, more than that, most social media platforms allow you to set your budget for an advertising campaign, and they are quite effective.
Increase Brand Credibility
Finally, when you use digital marketing, you can increase your brand credibility, which is an important aspect of lead generation and the buying process.
Statistics and research show that brands that are most active with their marketing attempts are seen as the most credible by consumers. This is most likely because part of digital marketing is creating high-quality content, which increases authority within the niche or area. However, if you follow this path, make sure to answer the questions your customers have.