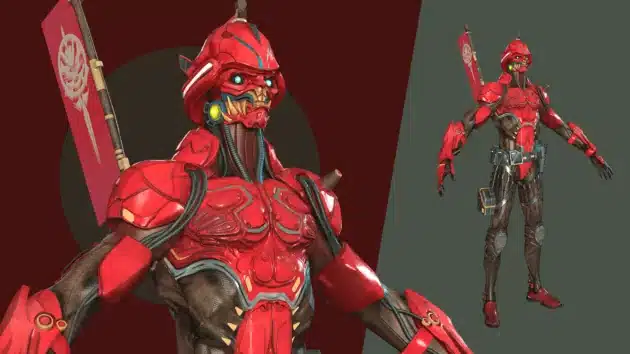 Game development is one of the most beneficial industries ever. For almost half of a century, it remained on the top. People love games and thus, they gladly play them. The industry doesn't stay still and today, it's the era of 3D games. They are challenging. They are immersive. Furthermore, they offer unusual experiences. And they are profitable, no need to mention.
What is the secret of 3D games' popularity? We have asked game artists from Stepico about that phenomenon. We have highlighted their opinions and thoughts in this article.
Which Engines Are the Best for 3D Game Development?
The beginning of any development lies in the search for a suitable engine for the game. In case, when it comes to 3D games, the type, and level of the framework are all the more important. Often, even the most successful concept art and ideas were shattered by an unsuccessfully chosen engine, because of which the game slowed down, did not give the opportunity to enjoy all the benefits, and even frankly infuriated the players.
According to the results of Global Game Jam 2022, which took place in Istanbul, today, the rating of engines for 3D games that can solve all the main tasks of game developers looks like this:
1. Unity
It is the most popular and convenient game engine. Since its inception, many games have been developed using Unity, and its opportunities are still not up for debate. Moreover, its popularity is high due to the free personal subscription available for projects with budgets less than $100,000.
2. Unreal
Unreal Engine is a worthy rival to Unity. If you google any popular 3D game today, you will probably find out that it is developed on Unity or Unreal. It is also available under a free subscription with the only rule to send 5% of income from your game's sales to Epic Games, the engine owners.
3. GameMaker
This game engine by YoYo Games gained popularity due to its simplicity of use. No extra programming skills are needed to operate it. Yet, it is paid, and it provides limited functionality for developers.
4. Godot
This engine acquired the MIT license and is also on the list. It offers lots of opportunities both for 2D and 3D game development goals, and its primary merit is supporting its own GDScript language as well as C++ and C#.
5. Cocos 2D
It is called "2D," yet 3D tools are also available in this cross-platform open-source framework. It provides features such as graphics rendering, GUI, audio, networking, physics, user input, etc. The core is written in C++ and supports C++, Lua, or JavaScript development. Thus, all you need is already included in this framework.
What Specialists Do You Need for Successful 3D Game Development?
Deciding on the framework is just the beginning. If you want to get a road map about how to develop a 3D game, you may need lots of other experts engaged and tons of smaller processes performed. Saying briefly, the whole path from the idea of a 3D game to its launching in the market looks like this:
Generating an idea, concept, and main plot features of the game;
Deciding on the concept art pieces and their approvals;
Selecting technologies and platforms for a future game (whether it will be desktop, mobile, or all-in-one; whether it will be native or cross-platform; whether you need to make it online, offline or mixed, etc.);
Engaging a team to develop a game;
Getting services from game designers, 3D artists, and UX/UI designers;
Getting services from back-end and front-end developers who are responsible for the game's interface and its workability;
Testing of the game before it launches on the market;
Promotion of the game and its representation on various platforms;
Maintaining the game and providing regular updates.
Seems complex, doesn't it? Yet, all can be done tip-top when you get a skilled team to work on your project. The regular game development team usually includes a PM, designers, web/mobile developers, QAs, and marketers. But it will not be complete if you do not engage proficient concept artists, 3D artists, characters, and environment illustrators. One pro can hardly cover all these aspects. Thus, it is profitable to engage a 3D art company's team to develop the visual part of your future game.
What's Better: to Hire a Development Team or to Outsource Your Project?
Here we come to the next question. Where to find specialists for your 3D game development team? We have some thoughts about it.
1. When it concerns the technical part of the development of the game, you can hire specialists for your in-house team. Especially if you deal with similar projects regularly. At least, they can perform other jobs for you in the field of software development.
2. Selecting a team of artists is more whimsy. Each game should have its own style and manner of depicting characters. And for this, you may need to hire different artists. Thus, it is better to hire outsourced 3D artists instead of getting one or a couple of artists to your staff on a regular basis. This way, you'll cut project costs.
3. Engaging QAs also depends on your goals and budget in general. You can offer game enthusiasts the to become beta testers. But still, outsourcing that task to specialists will be more effective.
Conclusion
If you need to develop a single game using 3D technologies and art techniques, you can simply apply for outsourcing team services. In case when you face the need for 3D game development regularly, it is better to hire full-time offline pros and get them to your team on a regular basis.
Rest assured, 3D games are relevant today, and they will remain popular in 5–10 years. Thus, they will attract users and raise recognition for your company. But still, the secret of successful 3D game development is hidden in teamwork. And you need to fill your team with the best pros including artists who have extensive know-how in implementing your bravest ideas using artistic tools.