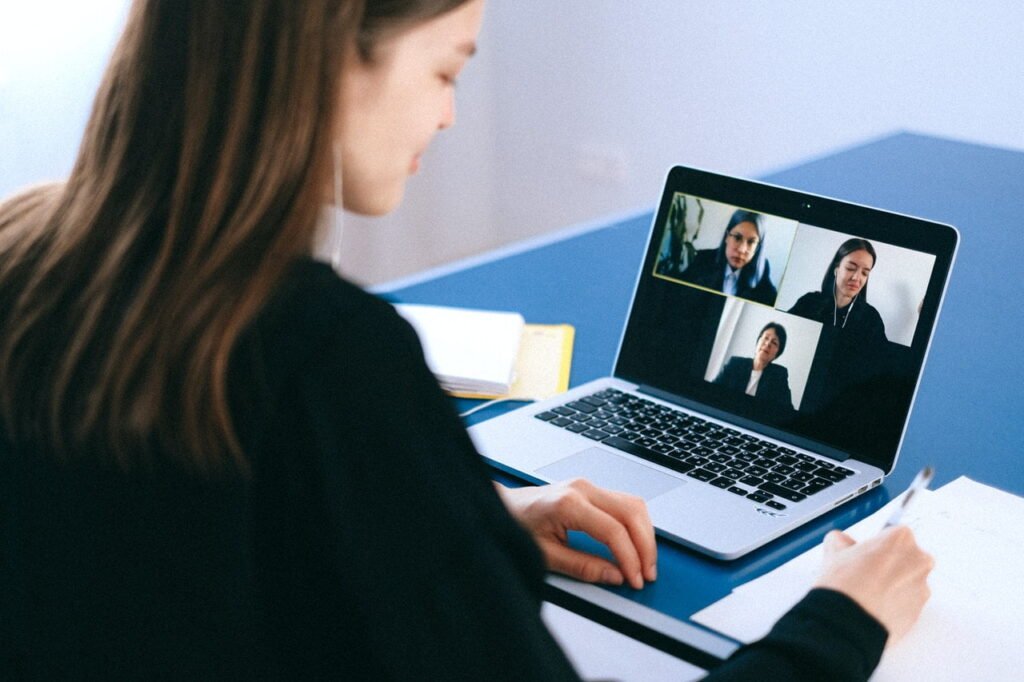 There is no doubt that the labour market is ever going to be the same post-pandemic. While restrictions on people's movements are being slowly lifted in many countries, the pandemic has marked an irreversible shift toward remote working and flexible work arrangements.
These changes have also extended to apprenticeships, the vast majority of which have either been transferred to digital-only education or have been made redundant since the start of the pandemic.
In the post-pandemic world, there is every possibility that digital-only or digital-assisted education continues to be the norm for apprenticeships in nearly all industries. This article lists the key threats you can expect from remote apprenticeships and argues in favour of using apprenticeship management software to address these issues.
A Lack of Direct Communications Between Apprentices and Mentors
Let's face it: the majority of pre-existing tools in digital communications are only partially effective in supporting apprentice-mentor relationships.
Platforms such as Microsoft Teams, Zoom and Skype can be unstable. Requiring frequent software updates and are susceptible to various cyber-security threats. All of these issues can challenge even the most effective of mentors.
Furthermore, there's also the opinion that it is simply easier to train someone when having the option to talk to them face-to-face. Even workers with significant experience of mentorship may struggle to effectively train someone through online-only learning.
Luckily, modern providers of apprenticeship management software, most notably Bud Systems, know what remote apprenticeships need from a platform. 'From a trainer perspective, it's vital they are able to connect with their learners seamlessly and track learner progress efficiently to ensure learners are receiving a consistent standardised approach across the entire learning journey.' As a result, this management software helps to streamline processes and make it much easier to communicate with their students from one place. (taken from the blog: https://bud.co.uk/insights/what-makes-bud-unique/)
Difficulties in Measuring the Provision of Additional Learning Support
When learning digitally, it is challenging to reliably record the rates of learning and if additional learning support is needed. Businesses can use different solutions including Excel tables, custom databases or similar means of data storage. However, nearly all of these approaches are still vulnerable to human error or sudden data losses.
In turn, not knowing who requires additional learning support could significantly limit the overall efficacy of even the most developed apprenticeship programmes. In addition, as additional learning support requires funding, difficulties in the measurement of its provision could pose a risk to accurate budgeting, leading to unexpected financial losses.
Apprenticeship management software suites alleviate all of the above concerns. Often automatically tracking the provision of learning support and displaying the results on the main dashboard. When relying on such solutions, managers will be quick to determine which learners need additional support. Alternatively, additional support (and, subsequently, funding) could be ceased for highly effective learners.
A Shortage of Clear Information About Breaks in Learning
Similarly, measuring breaks in learning is necessary not only for tracking apprentices' progress but also for addressing budgetary concerns.
According to the UK apprenticeship funding programmes, all breaks under four weeks can remain unreported by companies and training providers. Such breaks, therefore, do not affect the apprenticeship end dates or funding. Conversely, breaks longer than four weeks require the submission of formal notice.
However, in online learning, the length of breaks can be very challenging to measure. Apprentices may encounter unexpected delays or risks to their health, turning small breaks into several week-long delays in learning, requiring the suspension of payment. Without a coherent system in place, businesses risk being easily confused, leading to poor compliance with the existing guidelines.
Fortunately, apprenticeship management software incorporates built-in solutions for recording, extending or ending learners' breaks. As all such information is displayed directly on the main dashboard, managers can easily track compliance with the funding regulations and plan for any possible extensions to breaks in learning.
Challenges to Measuring Trainer Caseload
In traditional face-to-face communications, trainers can easily report their caseload and seek immediate help whenever necessary. Similarly, as the managers of training programmes are physically close to the action, they can quickly communicate with trainers and raise concerns about learners' progression rates.
In digital-only or hybrid learning, both of these processes are challenged. For instance, the service hosting the database that tracks trainer caseload may malfunction. Leading to sudden losses of valuable data and a lack of quick and easy means of recovering such information. Trainers are also placed outside of managers' direct control which may lead to human error and inaccuracies in caseload reporting.
Addressing these issues, the users of apprenticeship management software tools can always refer to automatic trackers of trainer caseload. They can propose immediate adjustments if issues are discovered. Reliably measuring the trainer caseload should also make it much easier for managers to detect possible cases of burnout among trainers and offer pre-emptive support when necessary.
A Lack of Knowledge About Learner Engagement and Skill Progression
When working together, trainers can easily measure the rates of learners' engagement and offer suggestions if apprentices lack motivation for certain tasks. The traditional physical learning environment also allows for making quick suggestions on how learners could facilitate their skill and knowledge progression.
In digital communications, nevertheless, monitoring learner engagement becomes significantly more difficult. Sure, mentors can always track when learners submit work and evaluate the quality of the submitted projects. Neither of these indicators, however, is fully representative of engagement. Apprentices may find themselves hitting their skill ceiling and 'cruising' without making any substantial contributions to their learning.
These issues create a strong need for a system in which engagement and progression are tracked automatically and accurately. Apprenticeship management software suites do just that with no unnecessary fuss. The usage of these tools may mean the difference between a truly successful apprenticeship or a half-baked training programme.
Although the transition to remote apprenticeships has proven to be difficult, companies can always refer to effective and reliable providers of apprenticeship management software solutions. Even if you have previously found yourself struggling with the idea of remote apprenticeships, such tools can ensure that your company's training initiatives remain as effective as ever in the post-covid world.