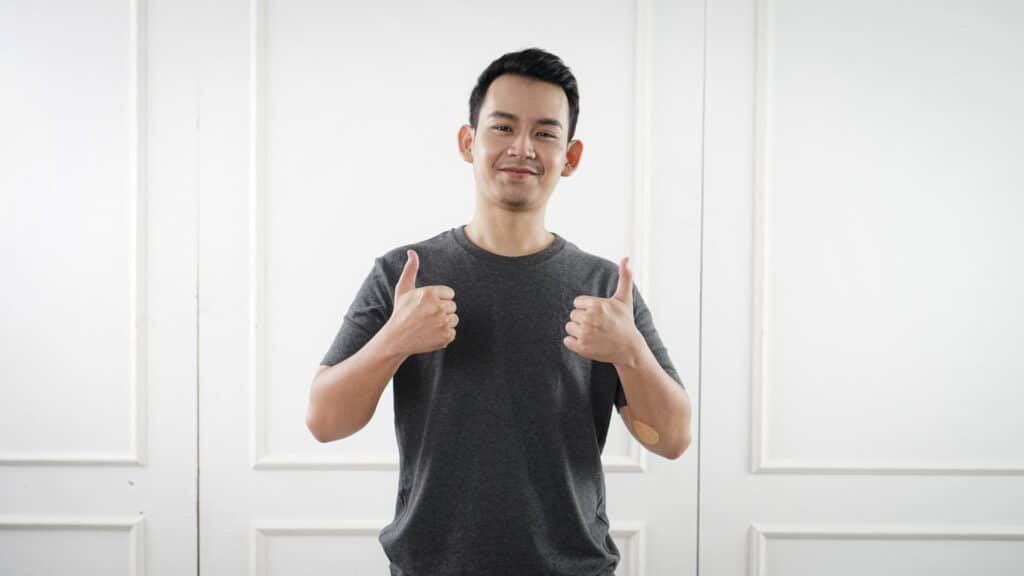 Negative feedback was once the most feared type of feedback for businesses around the world, but today it's quite the opposite. In fact, companies are beginning to discover that by responding positively to negative feedback, engaging in a conversation with the customer, providing a transparent, honest explanation, and/or resolving a problem can turn an unhappy customer into a happy customer. These happy customers are likely to shout out about it, too.
Feefo's latest survey of 2,000 UK respondents reveals that as many as 97% of customers read reviews online before they make a purchase, whether it is from an online website or a physical high street shop. Online shopping increased by as much as 40% in early 2020, during lockdown 1 of the coronavirus pandemic. However, customer ratings dropped by 18.5%; that's nearly half the increase in online buying.
Whilst customers do understand that no company can get it right all the time and that some issues are not the direct fault of the company, they do expect a response to a negative review and for the company to pull out the stops to either resolve the problem or at least explain why it happened. An apology goes a long way too.
Turning negative reviews into positive feedback
Online reviews are the first port of call in a customer's buying decision, with 44% of respondents looking at customer feedback before making a purchase. 28% of respondents said that they prefer to view a business's negative reviews over their positive reviews, looking to see how they handle their negative feedback.
Fake reviews can become a major problem and customers are concerned about this. Responding to verified negative reviews shows consumers that the company is genuinely interested in their customers and cares about their shopping experience. Indeed, 69% of customers in Feefo's survey said they would continue to buy from the company despite the negative reviews if they felt the matter was dealt with professionally and efficiently.
No business likes to receive negative feedback, but they are starting to realise that it presents them with a great opportunity to turn an unhappy customer into a brand advocate. Once the company has provided an explanation and resolved the problem, a level of trust has been established and best practice is to ask the customer to update their feedback, which most do. Feefo's survey backs this up with evidence that:
44% of customers who left negative feedback said they would buy from the company again after receiving a positive response
40% of survey respondents have posted positive comments on social media about a company that managed their complaints well
35% of customers reported they had followed up with a positive review after having a problem managed effectively by the company
Why you mustn't ignore or remove negative feedback
It is imperative that negative feedback isn't either removed or ignored. Companies must be proactive and take the opportunity to turn their negative reviews into positive feedback and happy customers. 82% of respondents said they wanted businesses to give them an honest explanation when a problem occurs. The dangers of not doing so can be severely detrimental to a business, particularly online, which is supported by Feefo's survey results:
44% of respondents would not use a business again if they didn't respond to their negative feedback
37% would go on to share the negative feedback and warn other potential customers to avoid the company
24% would criticise the company on social media
15% would even go so far as to use the media to tell their story (this figure increases to 32% for Gen Z customers)
Feefo's analysis tool, Sentiment Analysis, provides companies with a good indication of customers' negative and positive experiences. This can help businesses to stay ahead of the game and address common issues before they arise, such as problems with late deliveries. Keep customers informed by letting them know about an issue that has occurred before they have a chance to leave a negative review. Modern technology provides companies with real-time monitoring and tracking data, helping them identify potential issues as (and sometimes before) they happen.
How to use customer reviews to your advantage
Good and bad reviews give a business valuable insights into what their customers want and need, how their products and services are being received, as well as the level of brand loyalty the company is generating. There are four key aspects to using customer reviews to your advantage:
Verify the feedback you receive – use a closed review platform, like Feefo, to collect customer reviews automatically.
Improve your customer's experience – the feedback gives you a wide range of valuable insights into your customer's experience; use it to make any changes.
Make it personal – personalisation when responding to reviews is important, especially as your customers now expect it.
Make use of search – reviews play a vital role in search engine optimisation and combined with other SEO tactics, can give you a competitive edge over your competitors.
Negative feedback is no longer to be feared; in fact, quite the opposite. There's no better time for businesses to harness the power of positive and negative customer reviews.