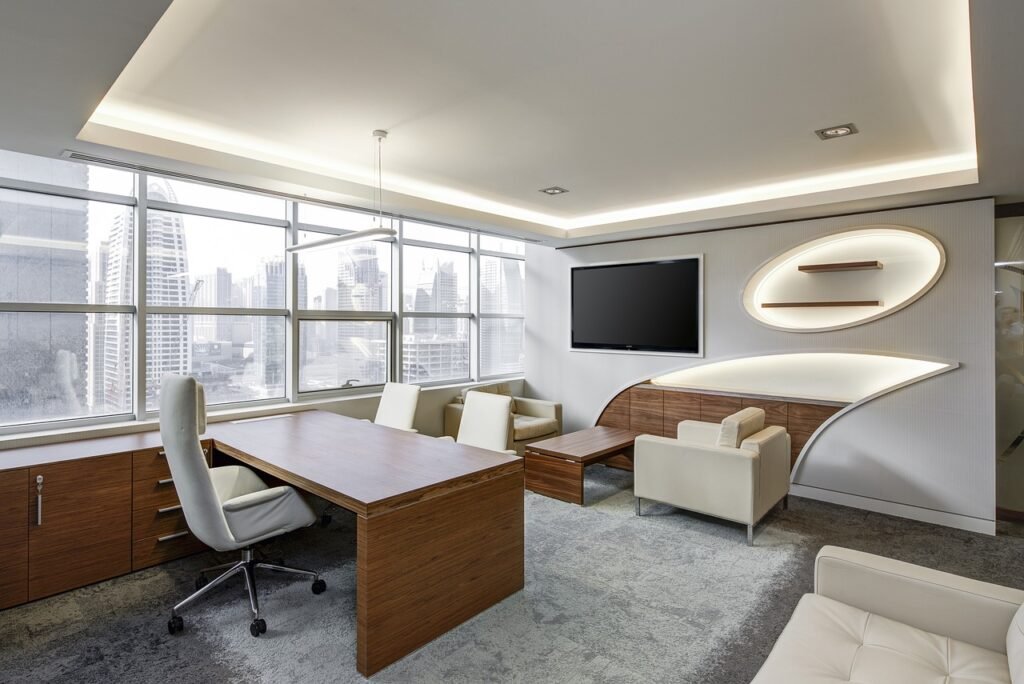 Your office says a lot about your company. A clean, organised, and relaxing space gives the impression that your brand is professional and trustworthy. So, it's important to ensure that the workplace looks welcoming and presentable, especially if customers visit to do business with you. Did you know that the environment affects their buying behaviour? A pleasing environment positively affects their mood, which affects their purchasing decision. It could mean zero business if they don't feel good about the place's vibe. Moreover, it also benefits the employees, who will be more productive if they feel good about the workspace. So, here are ways how to make your office more inviting.
Incorporate plants indoors
Plants help relieve stress and improve mood. They also make the space more appealing. Adding them to your office is an easy way to make it more welcoming. Many plants can grow well indoors. They don't need much sun and water, making them convenient in the workplace.
Get statement pieces
You want your office to look eye-catching, but you also must be careful not to overdo it. A few statement pieces are enough to make it cosy without being over the top. The key is finding the right balance. Some art pieces can add life to empty walls. Adding some silk lamp shades with varying prints in the waiting area would catch their attention in a good way. They are enough to turn a simple space into something luxurious.
Keep it clutter-free
No matter what expensive and beautiful decor you put in the office, it wouldn't change anything if it remains cluttered. So, tidy up the space by putting things in their right places and disposing of trash properly. It's not enough that you do it for the day. Be consistent with keeping the space clutter-free. Only then will you see the improvements that you made.
Add a pop of colour
Choosing the right colours can increase your sales. Depending on the message you want to reach your clients, there are various colours to incorporate in your office. For example, blue gives that feeling of trustworthiness, while green exudes warmth, making your space more welcoming. But, again, don't overdo it because you still want to maintain that balance.
Make seats comfortable
As mentioned, the clients' mood greatly impacts their purchasing behaviour. Seating in a comfortable chair will make them feel better and relaxed as they talk to you or wait for their turn to be served. Some chairs and couches are both comfortable and presentable.
Ensure the office smells good
A nasty smell in the workplace can ruin the experience of the customers. Plus, it will also affect the concentration of the employees. So, ensure to clean garbage bins regularly to avoid unwanted odours. Use an oil diffuser for a more natural and subtle smell instead of regular air fresheners.
Make your office more welcoming with these tips and improve the overall experience of your customers, which could lead to better sales.