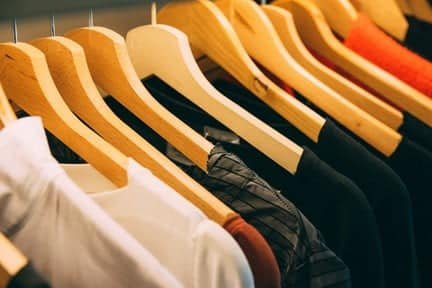 Credit: Kai Pilger via Pexels
Custom clothing serves many different purposes. For example, are you a business owner looking for interesting promotional tactics? Designing customized screen-printed t-shirts and other outerwear for your company is an effective way to market your brand and gain a more expansive following. Or perhaps you own a clothing company and are searching for the right screen-printing company to help get your designs out into the public. Maybe you are someone who loves to make clothing for your personal enjoyment and are simply searching for ways to get your ideas onto some t-shirts.
Whatever your motive is, you're eager to order custom outerwear. It's an exciting and lucrative adventure and a straightforward process. Read on to discover tips on how you can order your very own custom clothing.
Choose Your Design
The first step to getting your clothing onto the streets is to create the perfect design (or designs if you're planning more than one item) that fits your brand, creative idea, and intention. If you're artistically inclined, you may already know how to use software programs such as In Design or Photoshop. Or your graphic design team has come up with the perfect logo or image for your company's upcoming event, and you're in the final stages of crossing the Ts and dotting the Is.
However, if you're not feeling as confident as you'd like about your design, you'll need professional help. When you start looking for a screen-printing company to make your clothing, find one that offers onsite graphic designers that can help you build the image you're seeking.
Think about Quantity
When it comes to designing custom-printed clothing, your best bet is to order in bulk. It's more cost-effective, and you'll have a significant inventory of items for a long time to come. Buying in bulk is particularly beneficial if you're a business owner since you'll be selling the items to many people at events or tradeshows or giving the clothing to employees, board members, and more. You'll never know when you'll need a spare company baseball hat to give away.
You'll also think about which clothing items you'll want to order. Will you choose t-shirts, face masks, sweatshirts, jogging pants? The world is your clothing oyster.
Work with a Trusted Printing Company
An important step in this process is finding a trustworthy, professional, and quality printing company. Once you figure out what designs to use and how much you'll need, you'll take that information to a printing company that can turn your ideas into reality.
Check out R&P Prints Canada — a Canadian-based screen-printing company that uses state-of-the-art automatic and manual equipment. They offer free sales consultations and free proofs for new customers, and also specialize in embroidery.
Finding a company that genuinely cares about its customers is crucial to your company's (or personal) success because you'll build a relationship with them. When you want to come back for further business, everyone will already know one another and how the process works.
The last step to the custom-print clothing process is: enjoy! Your hard work will pay off, and you'll have the opportunity to relax a little before the next round begins.